Join us, you'd be in great company with other Chicago leaders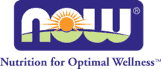 19 Years of Promises Kept and Results Delivered
We design, build, and deploy premium, bespoke software solutions and web applications for small businesses, enterprises, nonprofits, and other organizations. Our track record speaks for itself—problems solved, tasks streamlined, costs cut.
How we help our Chicago customers build innovative custom software solutions
Customer-Centric Design
An organization's stakeholders often have big ideas of what their custom software should be like and what it should do. Our Chicago custom software development team listens carefully to this vision. After all, this custom software solution or web application is an ambassador from the stakeholders to the world. It has to reflect their values.
At the end of the day, however, the most important "stakeholders" in custom software design are the users. The managers, innovation directors, and technicians may benefit from the solution, but the users are the ones who actually use the software. If they are not happy, no one is happy.
Liventus subscribes to a customer-centric design approach in all of our custom software development projects. This means we design with the customer experience (CX) as our guiding star.
Who are the customers? If the software solution or web app is consumer-facing, the customers are just that—your customers. But your "customers" could just as easily be support staff if the project is a back-end software solution.
Maybe the point of the software is to make operations easier for support staff at the very bottom of the chain of command. In some ways, that means that they need to be in the driver's seat for the development project.
Our Chicago software development team helps stakeholders and upper management in the organization adopt a customer-centric approach—with the understanding that this is the best chance of success for any custom software development project. We help them:
For all their desire to help their customers, upper management and stakeholders can sometimes find that they have unintentionally migrated away from their customers' perspective. We help them relocate that perspective, let go of items on the "wish list" that don't serve the customer, and produce a solution that the customer will not only use, but love.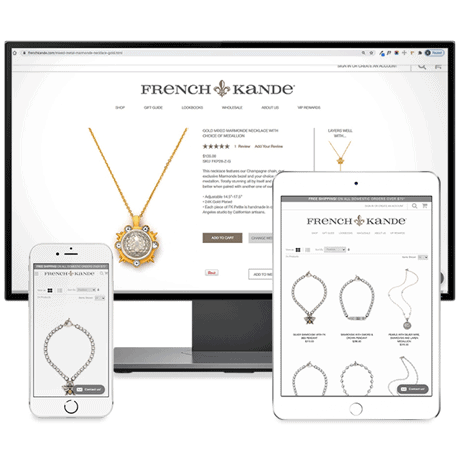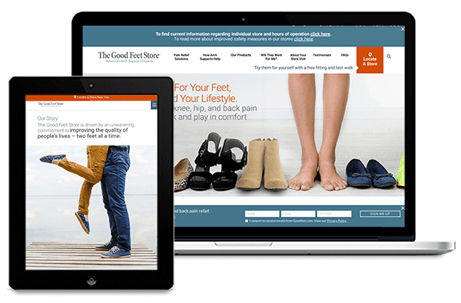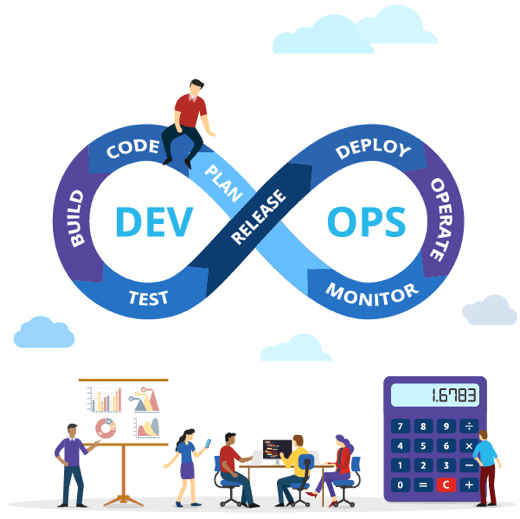 Persistent Optimization
One of the advantages of custom software development is that there is a concrete deliverable, not just some nebulous promise of "results."
Our Chicago custom software development team is not done until we have deployed and handed over the reins to a custom software solution or web application that solves the problem or performs the function to the satisfaction of the stakeholders and the customers.
But the software development process is not linear like the development process of many physical products. You can do all the planning, prototyping, and blueprinting you want, but software always surprises you.
In many ways, you don't know what you have until it gets into the hands of the intended customer or user. You can game out the best user journey in the world, but in the real world a whole different user journey may unfurl.
That's why the custom software development process has to be one of persistent optimization. We're not done with the first delivery. We test it in the hands of mock users, then actual users, at every iteration.
In fact, our chosen development methodology is built around persistent optimization. It's called agile methodology, and it is widely accepted as a framework for custom software and web app development.
Agile is a methodology of rapid deployment and iteration over short, rapid development cycles known as "sprints." There's a lot of ceremony and lingo to agile, but here's what you need to know:
Development teams work in parallel, coding separately and then reconciling the code so as not to be slowed down by a linear development process.
Code is deployed rapidly, in an iterative process, each version building on the last version.
Each iteration is tested by users to get rapid-response, actionable feedback for the next iteration.
When we deliver your custom software solution or web application, you know it made it to your hands after clearing hurdle after hurdle of testing, optimization, and improvement. And the optimization continues after delivery.
We're here to support you through further iterations and improvements, even after the software is deployed. Technology marches forward, and software can always be improved. Let our Chicago custom software development team help your custom solution or app be the best it can be.
Focused on results
A software solution or web app is only as good as the results it produces–and the problems it solves. Otherwise, why have it?
Our role, first and foremost, is to be problem solvers. Our Chicago custom software development team makes a detailed inventory of the desired outcomes of the project, then we reverse-engineer a software solution or web app that accomplishes those outcomes. This might look like what the stakeholders envision. It might look completely different. Either way, we're here to act as a sounding board, neutral third party, and brainstorming partner in the pursuit of a solution. Custom software development is rarely a linear process. Our Chicago custom software development team brings order to the chaos, acting as a bridge between imagined results and actual results.
What do "results" look like? Software solutions and web apps can be measured by:
We begin the process of cataloging results in the initial kickoff meeting, where we interview stakeholders to discover their expectations and visions for the software solution, and talk with the end-users, whether it be customers or support staff, to understand their needs and pain points.
The solution lies at the intersection of these convergent sets of needs. Our job is to find it and make it a reality through code and digital artistry. While less visible than the concrete results of the software solution or web app, another important "result" is what doesn't happen within the ecosystem of the app—cybercrime. Cybersecurity is a threat to everyone, from major enterprises and governments down to private individuals. Web apps and networked software can act as a pathway for data theft if the code is faulty or not encrypted.
Liventus takes this responsibility very seriously. Our Chicago custom software development team is certified SOC Type 2 and PCI-certified, up to date on the most current cybercrime threats and the best coding practices to guard against them. We pride ourselves in meeting the highest standards of software and web app cybersecurity.
Our job is not done until we deliver a beautiful, elegant custom software solution or web app that achieves all the results agreed upon in the conceptualization stage.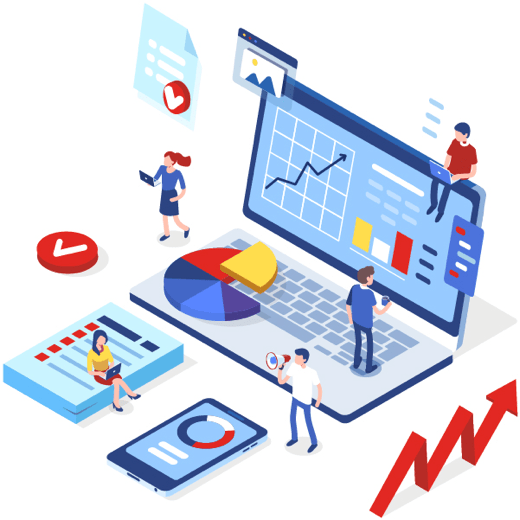 Discover our Chicago custom software development expertise
Connect with our experts to find out what we can do for your business.
Come visit us
We've been recognized time and again for our Chicago custom software development work
We're proud to field a team that, individually and collectively, has received some of the most prestigious accolades in our industry. It's an honor that is only surpassed by the opportunity to serve over 1,000 clients and 50 million end-users with premium custom software solutions.We are the proud recipients of several prestigious industry awards that show how committed we are to achieving excellence in what we do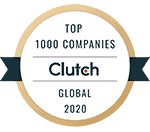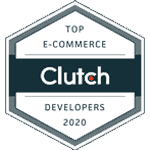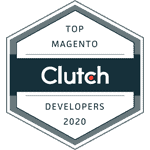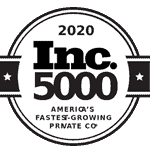 We have a track record of working with leading Chicago companies on their software development needs
We understand the need to choose carefully when selecting a Chicago custom software development company. It's a big responsibility!
Moreover, it's something most organizations don't have the resources to do themselves, which is why they are hiring it out in the first place. That's an inherently nerve-wracking process—especially when you consider that the resulting app may serve as the organization's most potent brand ambassador.
When considering Liventus for this critical task, we suggest that you look no further than our past work. We take great pride that some of the most respected brands, entrepreneurs, and enterprises in Chicago have trusted us to help them reach that next level with a bespoke web app or software solution. In business since 2002, we have a hard time playing favorites with our resume, but if we had to pick, here are some highlights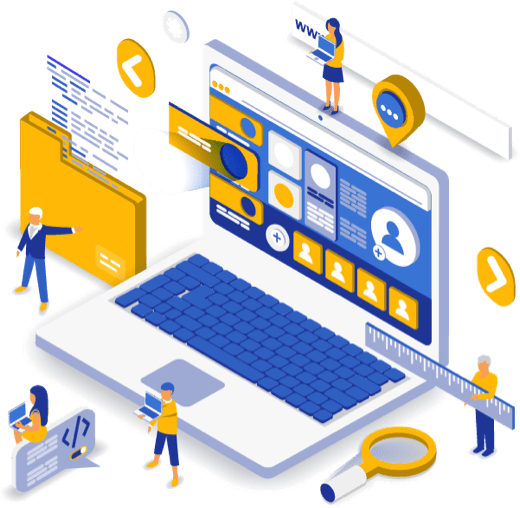 Davinci Payments
Industry: Prepaid Financial Services
As the fast-paced Fintech industry evolves, so does the demand for technology. daVinci has been a leader in their space, disrupting the payment card industry by working with us to develop their digital prepaid offerings. The technologies we built currently are utilized by over 25 million users and move over 1 billion dollars annually.
Our partnership with daVinci is a classic example of how we partner with our clients to develop the best solutions possible. We have partnered with daVinci Payments for over 15 years, creating front and back-end systems that run their technology and have acted as an extension to their growing organization. Providing full-time development teams and technical resources, we ensure their mission-critical solutions are industry-leading while continuing to be fast, secure, PCI Compliant, and leading-edge.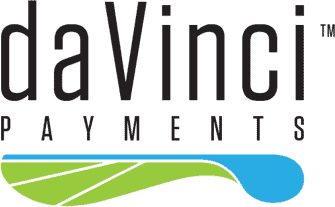 Barr Management
Industry: Currency Exchange Financial Services
Barr Management runs a large group of financial service centers in the Chicagoland area. With over 60 locations, they service the local community's various financial needs.
Barr Management needed Point of Sale (POS) and Enterprise Resource Planning (ERP) systems that could integrate with dozens of external services including: Western Union, bill payment providers, Office of Foreign Assets Control (OFAC), and many others. With features like digital check scanning, risk management, and advanced reporting, we developed a world-class POS system that allows Barr Management to keep their competitive edge in a saturated and heavily regulated marketplace.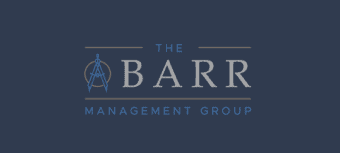 NOW Foods
Industry: Vitamins & Supplements
Since 1968, NOW has been a leader in the natural health products industry. When healthy foods and natural supplements weren't mainstream, they never wavered from their mission – provide value in products and services that empower people to lead healthier lives. They consistently win industry awards, best company awards, and receive accolades for their workplace culture.
NOW Foods was in need of a custom B2B ordering system to help manage their distribution. We have built and maintain several websites, eCommerce sites, B2B ordering platforms, integration layers behind their POS and mobile apps, and several other business applications. Over 50% of Now Food's B2B business is processed through ordering tools we created for them. Our Magento eCommerce framework provides an omni-channel solution for their retail store consumers.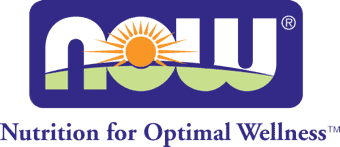 Fairfax Eggbank
Industry: Biotechnology
Fairfax EggBank provides a diverse selection of pre-screened, FDA-Compliant donors to help recipients build their families. One of the most reliable donor egg sources in the world. Fairfax EggBank originated as part of the fresh donor egg IVF program at the Genetics & IVF Institute (GIVF). Fairfax EggBank is a subsidiary of the GIVF along with Fairfax Cryobank, one of the nation's largest sperm banks.
Fairfax Egg Bank needed a solution that would improve their egg donor application process and connect disparate and manual back-end systems and processes. We worked closely with Fairfax Egg Bank to develop solutions that would not only result in better user experience for clients, but also improve the quality of prospective donors. Our team created a WordPress front-end website to improve the user-interface for customers, created a system to screen out undesirable applicants and improve the process for donors, and created a dashboard that showcases the number of applicants in each stage of the process.

Broadway Direct
Industry: Entertainment
Broadway.com features online theater ticketing for every Broadway show, most off-Broadway shows, and shows in London's West End. They are a leader in connecting customers with all things Broadway.
When Disney approached their ticketing vendor, Broadway Direct, about the need to implement a digital lottery for their Broadway shows, Broadway Direct came to us with ambitious project requirements and an aggressive timeline. We delivered with a successful site that has been handling Disney's digital lotteries for The Lion King and Aladdin on Broadway since 2015. Since then, Broadway Direct has offered this service to many of their clients. Thousands of discount theater tickets for major Broadway productions like Hamilton, Wicked, and Cats, have been won and paid for through this custom developed site.

How Liventus provides best-in-class custom software development in Chicago
One-Stop Shop
Our mission at Liventus is to be the last Chicago custom software development company you ever have to shop for.
We employ a broad, cross-functional team of designers, coders, developers, and solutions specialists who have a knack for working with the expectations of both stakeholders and end-users.
Our team is skilled in all major coding languages, multiple classes of software, and top-of-the-line cybersecurity specializations (SOC Type 2 and PCI). We're not one-trick ponies. If it can be done with software, we can do it.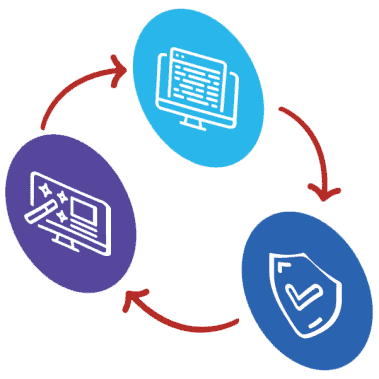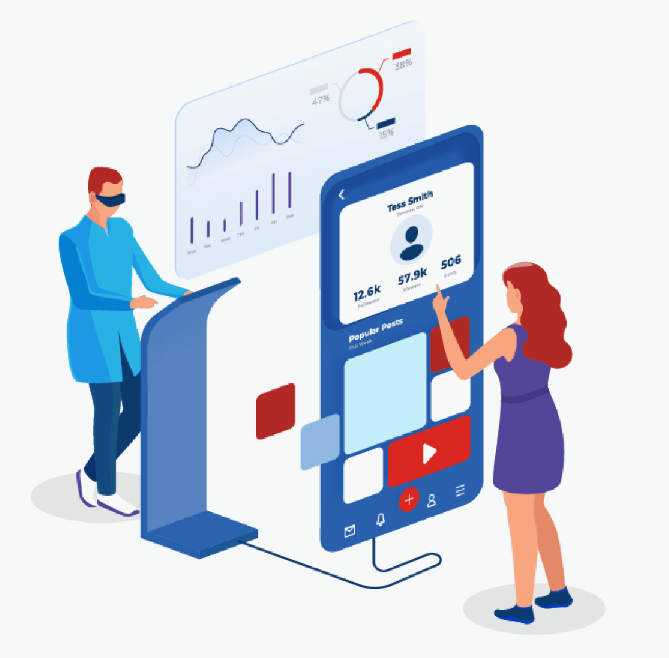 Commitment to UX
UX sits at the center of every custom software development project. The most ingenious software in the world is useless if the intended users find it clunky, ugly, or hard to use.
"UX" is a piece of jargon that gets thrown around a lot, without always being well understood. Short for "user experience," UX covers every aspect of the user's interaction with a software application. Whether it's a custom software solution or a custom web application, UX starts the moment a user logs in or boots up the application. Solid UX can make achieving the desired results so easy, it feels like you were born knowing how to do it.
Poor UX, on the other hand, can make users feel lost, disoriented, stop them in their tracks or make them give up altogether. Whether the end-user is support staff or customers, this is a bad outcome and not what either the user or client wants.
Part of our "customer-centric" design ethic is to put UX front and center. We never contemplate a feature or upgrade without asking ourselves:
"How will the user react to this? What if we had never heard of this brand and we found ourselves here in the app? Would the next step be obvious? Would we be confused? Does the app lead the user on a logical journey to a favorable outcome?"
Once we're done asking ourselves, we ask actual users. Our core ethos of customer-centric design, persistent optimization, and focus on results depends on user feedback. User feedback is also a pillar of agile methodology.
Our development process is a cycle of code, test, get feedback; code, test, get feedback — until it's perfect or as close to perfect as it needs to be to launch.
Along the way, we never lose sight of the core principles of great UX:
Extensive Track Record
When looking for a Chicago custom software development agency, experience matters. Enterprise-level software is not a beginner-friendly task–and every organization deserves enterprise-level software, whether they are an enterprise-level organization or a small business.
Liventus has the experience and the credits to back it up. Our pitch is not "Just trust us." Browse our catalog of credits in the "Case Studies" section of our website to read what our clients actually think. When we meet in person or on a call, we are happy to walk you through each of the case studies in more detail, explaining the thinking and best practices that went into each one of them, and, more importantly, how that informs the direction of your own custom software solution or web application.
We are proud to demonstrate numerous examples of our work in a variety of industries, including: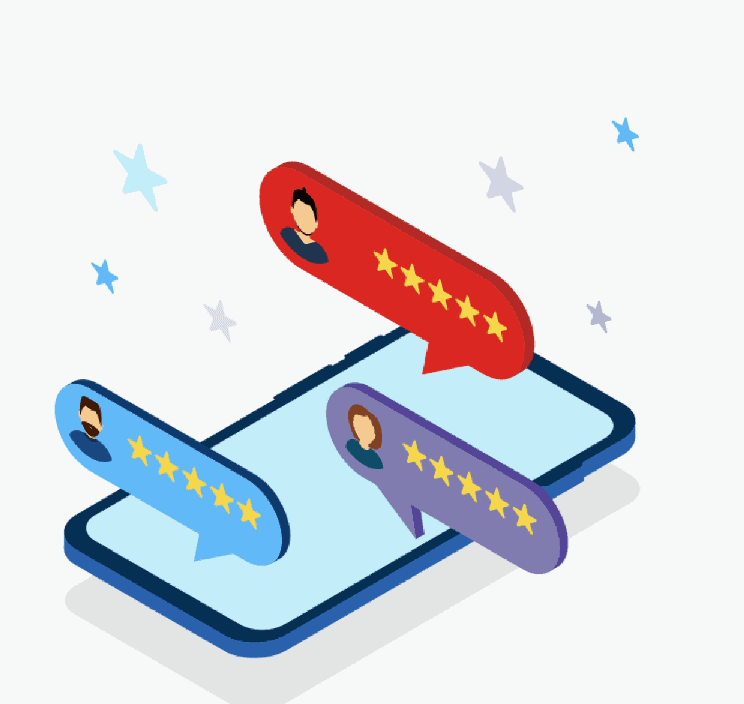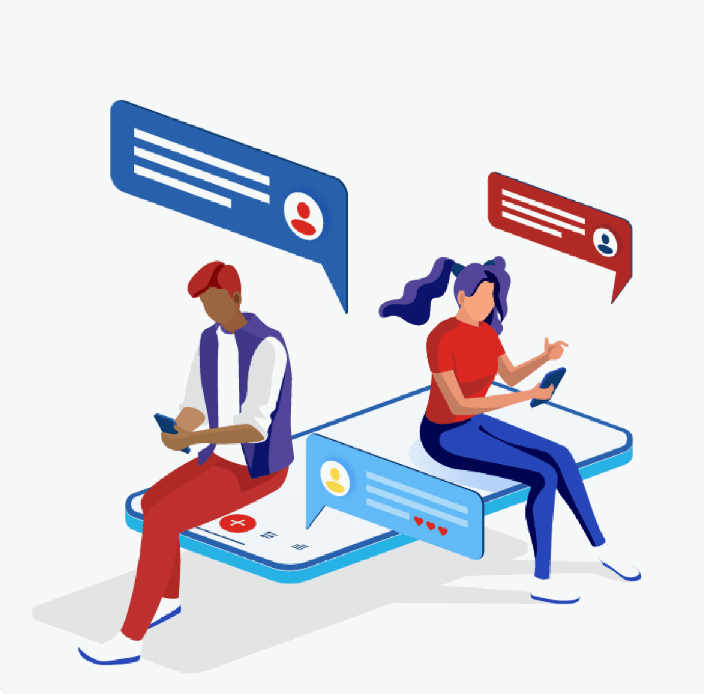 Collaborative Approach
A premium custom software solution is never a solo effort. Our Chicago custom software development team is just that—a team. We don't freelance. We take a collaborative approach for one reason only—it produces the best results.
What does a collaborative approach to software development look like? First and foremost, it means we work harmoniously with each other and with the client. This involves a commitment to a number of principles, including but not limited to:
Being of Service. It's appealing to be the boss. Master manipulators of code, software developers have a tendency toward hubris. They love to be the boss, or the lone wolf. But there's no lead to follow if everyone is the leader, and lone wolves can't accomplish what a pack can.
That's why Liventus deliberately cultivates a culture of service. We serve the client, we serve each other—the project managers, product owners, all the stakeholders are servants of each other. And we all serve the project with its expected results and deliverables.
Keeping it Simple. Less-disciplined software developers like to show off. Can you blame them? They can do some impressive stuff! But a "Look what I can do!" attitude doesn't serve the client or the project.
The Liventus team counteracts this tendency with a commitment to simplicity. We keep our projects lean, mean, and scrappy, with no extraneous fluff that doesn't lead directly to results. We don't want to let the desired outcome get lost in the shuffle, so we remain laser-focused on the end goal and omit everything that doesn't serve it.
Being Transparent. Custom software development only succeeds when every member of the team is transparent with each other, as well as with the client and the stakeholders. If people keep secrets or guard their turf, the entire project suffers.
Liventus is committed to transparency. We always keep each other, and the client, in the loop about our actions and our progress. Questions? Just ask! We're an open book, and committed to offering explanations that non-coders can understand
Searching for experts to help you find the right digital solution?