Food Industry Software Development Solutions
Software and data solutions are tailored to make your operation more efficient and profitable
Focusing on the Food Industry
Liventus is an information technology solutions and consulting firm with a focus on the food industry. Our team's expertise allows us to apply tailored software solutions that integrate your strategy and metrics with tools to make your business more efficient, responsive, and competitive.
Why Us?
Cookie-cutter solutions in the business of food always fall short because of each company's unique process methods, raw material needs, and customer requirements. Liventus' understanding of the food industry, coupled with its core strength of tailored software solutions built on Microsoft platforms, is a key differentiator in our service offering. Leveraging this expertise and integrating Liventus solutions across your business can offer results worthy of your consideration.
Here are some of the food segments we serve:
Discover how Liventus helps meet the data challenges of a rapidly growing food manufacturer
Our happy customers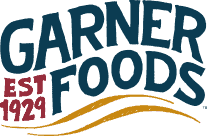 Ready to improve your efficiency?