Automate Your Leasing Application and Discovery Process
Qualify more applicants, provide faster approvals, and increase deals funded – all with leasing automation solutions.
As the landscape of leasing is changing, are you prepared?
Consumers are demanding faster, simpler processes – and wait times or outdated paper processes could be costing you business. Liventus's leasing automation technology leverages intelligent data capture to help qualify more applicants and speed up your response time.
Ready to say yes to more business without increasing your workforce?
Streamline Your Leasing Process
Centralized data is key to understanding your customer lifecycle. Our leasing automation technology makes it easy to:
• Pull an applicant's credit data from multiple external sources in seconds
• Review their credit package in a concise, easy-to-read format
• Extraction and validate critical data for faster processing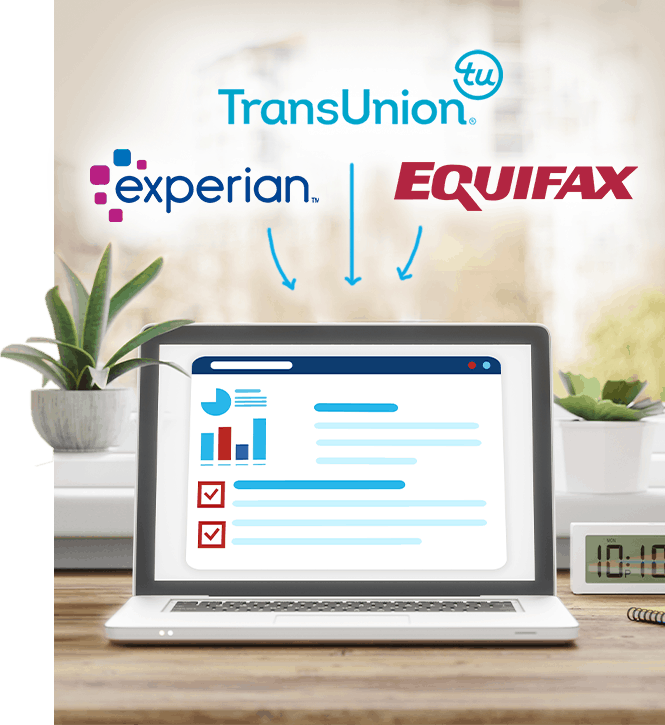 Smart Features to Unite Your Sales, Credit, and Collections Teams
Automated Credit Inquiries
Speed up the origination process for both your business & applicant by automatically pulling an applicant's credit info in.
Bank Statement Automation
Use AI and automation to pull different aspects of an applicant's personal history into one unified record.
Tax Return Automation
Avoid fraudulent tax returns by pulling tax returns directly from the IRS. Shorten the credit approval process & work for your customers.
Background Check
Collaborate without losing important client info. Discussion boards can track internal and external activities like emails, phone calls, docs, collector comments, approvals, & more.
Discussion Board
Help departments collaborate without losing important client data. Discussion boards help track internal and external activities such as emails, calls, docs, approvals, & more.
Bank Statement Automation
Securely allow customers to instantly share bank statements electronically. Make faster decisions with expense categorization, lending assessment, KYC, & fraud detection.
Security
We take security seriously. Our entire staff take routine security & secure code training in addition to security monitoring. Our code goes through static and dynamic code analysis that is built into our SDLC and penetration testing to ensure the highest quality.
Competitive
With offices in the US and overseas, we can lower your costs by leveraging the global marketplace. We don't outsource, rather we have invested heavily in global services so we can provide the same service at lower costs.
Proven Success
Our leasing automation software is used by millions of our client's customers across the globe in a diverse host of business applications. Our clients have improved their workflow efficiencies substantially by using.
Ready to Take the Next Step?
Our team is ready to help you navigate specific challenges that are holding back your leasing business using custom leasing automation software solutions.
Schedule a 30-minute, absolutely free, consultation with our experts.
How Liventus Helps Lenders Close More Deals
Experience the power of pulling external data
from multiple sources within seconds.