Challenges
Beacon Funding needed a technology partner to implement scalable platforms to automate a large business process like leasing automation, CRM integration, and credit process.
Disparate data sources
No single source for all lease-related data, reports, and documents
Lack of actionable insights with enormous data available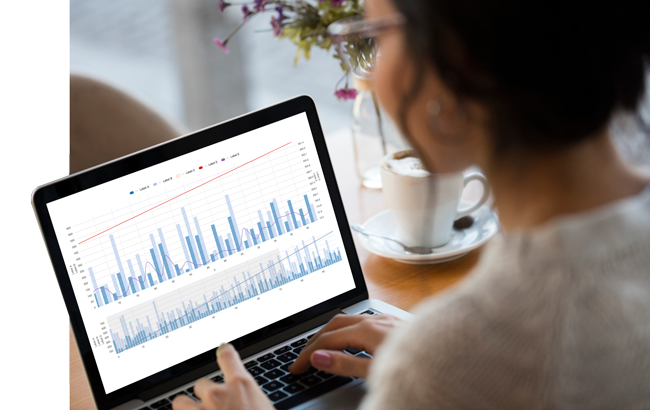 Technology Partner
Beacon Funding selected Liventus as their technology partner to guide them through the design and planning processes to develop and deploy new scalable platforms to automate processes.
The Solution
We crafted an intuitive solution with robust reporting functionality, so a business always knows its ROI. All the leasing-related data that enters the system is processed and updated on every lease application. One can review the information in the intuitive and configurable dashboards on the dedicated reports.
Accounting and Customer Details – The report allows you to easily track deals and leases, days past due (DPD), commissions, fees, outstanding amounts, terms, and more.
Accounting Cash Flow – Analyzes accumulated amounts, maturity dates, fees, and repayments.
Bank Account Statements – Allows you to fetch bank statement data with easy integration and get a more meaningful insight into the customer's creditworthiness.
Credit Risk Report – Carries out portfolio analysis by state, risk level, or delinquency buckets.
Customer Data – Pull customer data in bulk or easily configure custom reports with data points you'd like to export.
Executive Report – Displays data in easy-to-understand illustrations with an option to have drill-downs into the specifics.
Expected Payments – Fetch details of the payments scheduled for stakeholders.
Lease Data – Investigate all available data on the loans in your system.
Payment Information – Helps you review the payments made from borrowers to you and vice versa.
Business Performance Dashboard – Advanced reporting page that provides a comprehensive view of the entire leasing business immediately.
Like what you see?
Start a project.