NOW Foods Client Profile
In the ever-evolving landscape of vitamins and supplements, NOW Foods has remained a steadfast leader since 1968. Committed to empowering healthier lives through high-quality products and services, NOW Foods sought to enhance its online presence. This case study delves into how Liventus transformed its eCommerce platform, propelling NOW Foods into a new era of success.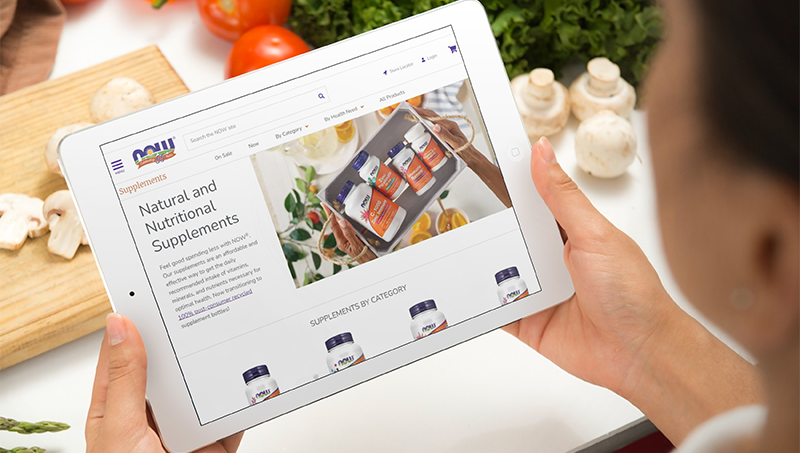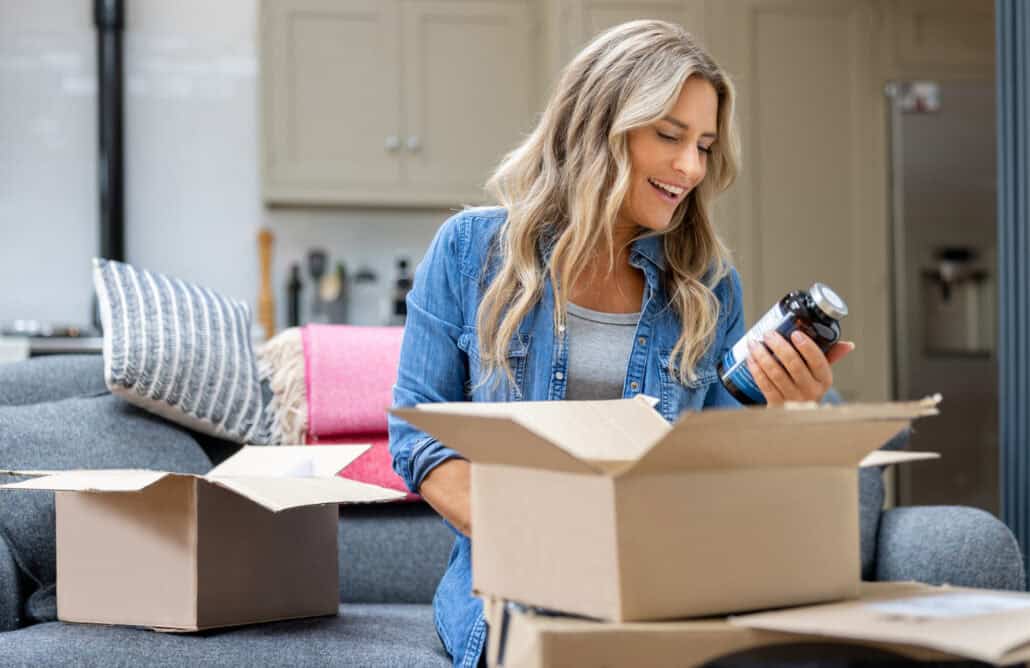 Challenges NOW Foods Faced
Outdated eCommerce Platform: NOW Foods' existing cloud-based eCommerce platform has become outdated, lacking the scalability and modern features required to keep up with the rapidly changing digital commerce landscape.
Stagnant Growth: The outdated platform limited NOW Foods' ability to expand and innovate. They were missing out on opportunities to engage customers effectively, resulting in stagnant growth in their online sales.
Inefficiencies: The legacy system had inefficiencies in content management, mobile-friendliness, and SEO optimization, negatively impacting the user experience and search engine rankings.
Our Solution
Custom Magento Implementation: Liventus implemented a custom eCommerce solution based on the Magento platform. This was because Magento offers robust features, scalability, and flexibility to support NOW Foods' ambitious growth plans.
Omni-channel Optimization: Liventus designed custom solutions to optimize NOW Foods' online presence for an omni-channel shopping experience. This involved integrating various sales channels seamlessly, enabling customers to engage with the brand through multiple touchpoints.
Mobile-Friendly Configuration: Recognizing the importance of mobile commerce, the solution included mobile-friendly configurations to ensure that customers could easily browse and purchase from their smartphones and tablets.
SEO Optimization: Liventus implemented SEO best practices to improve NOW Foods' online visibility. This involved optimizing product listings, improving site speed, and enhancing metadata to boost search engine rankings.
PCI Security: Security is paramount in eCommerce, and Liventus ensured that the Magento platform complies with Payment Card Industry Data Security Standard (PCI DSS) requirements to protect customer data.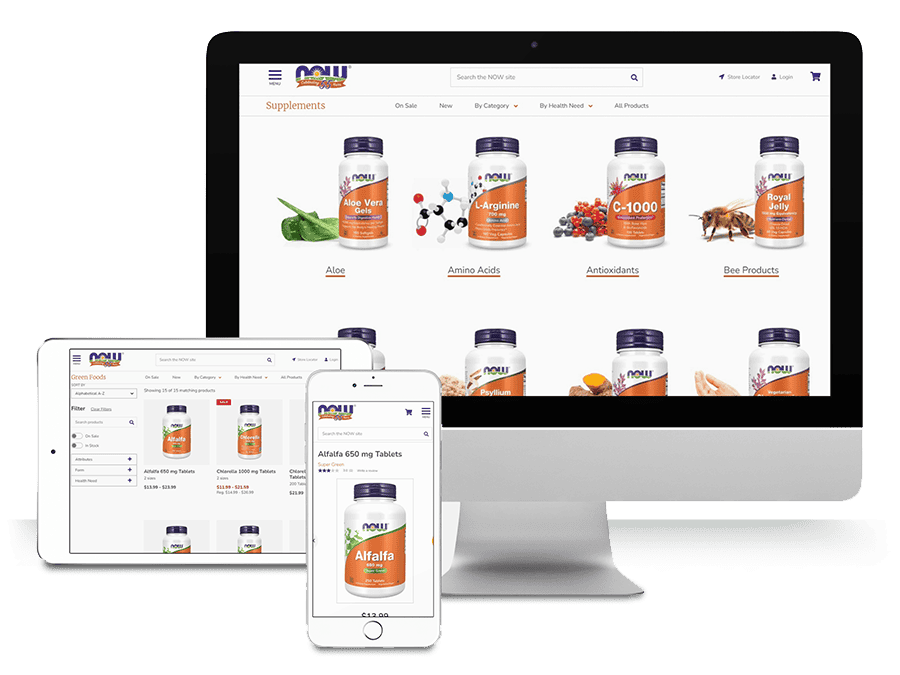 Results
With the custom-built solution made by Liventus experts, NOW Foods successfully transformed into a digital powerhouse, handling $150 billion in transactions annually. This positioned it as an industry leader in the competitive vitamins and supplements market. Their eCommerce platform became a benchmark for excellence in the sector, attracting new customers and partners.
Dramatic Sales Growth
After implementing the Magento-based solution, NOW Foods experienced a substantial increase in online sales. The platform's scalability allowed them to accommodate higher traffic and sales.
Improved Customer Experience
The omni-channel optimization and mobile-friendly configuration improved the overall customer experience. Shoppers could seamlessly transition between online and offline channels, fostering brand loyalty.
Improved Search Rankings
With SEO optimizations, NOW Foods' products gained higher visibility in search engine results. This attracted more organic traffic and reduced their reliance on paid online advertising.
Robust Security
In this day and age, online security is critical. The PCI-compliant security measures provided peace of mind for NOW Foods and its customers, ensuring sensitive payment information safety.
Like what you see?
Start A Project.