Developing Reverse Mortage Calculator Tool
Enhancing Long-term Customer Relationships
Finance Of America Reverse LLC (FAR) is a retirement solutions company dedicated to helping senior citizens achieve their financial goals during retirement.
FAR's specializes in helping retired citizens look towards the future with their retirement solutions like reverse mortgages and home-sharing. FAR partnered with Liventus to build innovative technology to improve their sales process and customer experience.
We saw two opportunities to improve FAR's employee efficiency and customer experiences. This resulted in reverse mortgage calculator tool development and design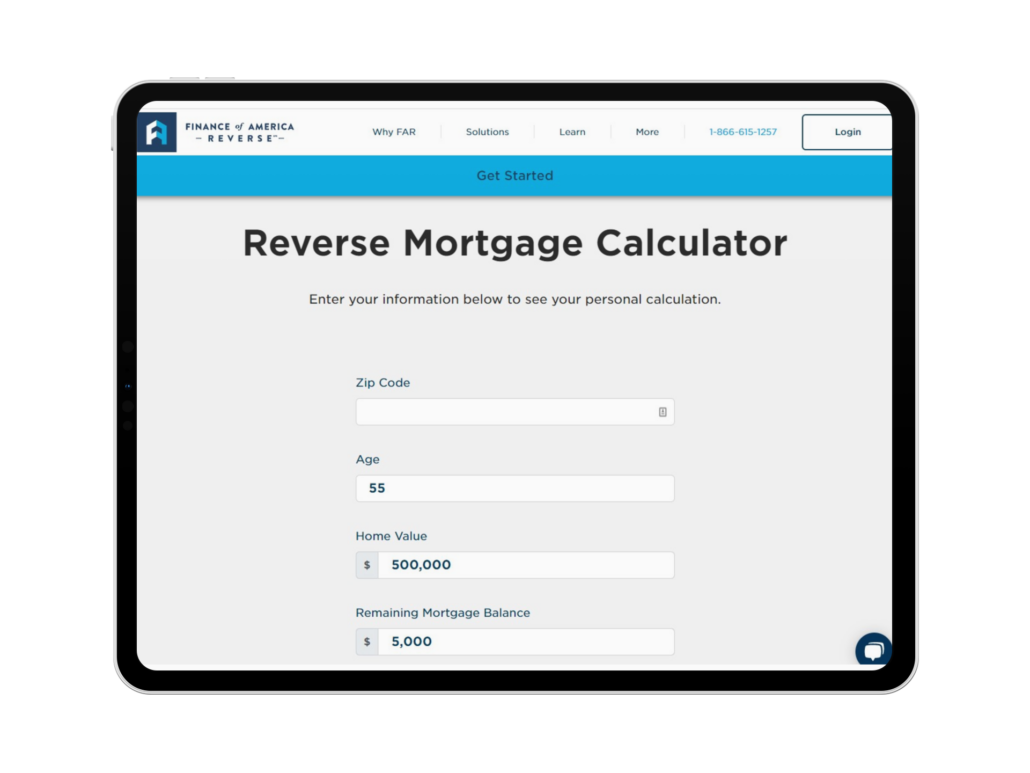 Challenges
FAR struggled with many unprocessed and disparate data, which did not provide any actual insight into the business. There was no systematic approach to collecting and managing data strategically.
Finance of America Reserved Illustrator
How We Increased Finance of America Reverse's Portfolio
To help improve the efficiency of FAR's reverse mortgage team, we custom-built a calculator for their brokers that easily plugs in consumer data and receive estimations on a profile's reverse mortgage.
Our expertise in data automation brought instant innovation: The project exceeded FAR's expectations on how much it would get used.
FAR's Reverse Illustrator automatically pulls Zillow home estimates, and the results show the profile's reverse mortgage details.
FAR Witnessed a Sharp Change In Customer Inquiries
It was important that FAR's portal was a responsive experience for both desktop and mobile users. With a mobile-friendly UI, reverse mortgage customers can review their current loan balance, status, and withdraw funds from anywhere.
Like what you see?
Start a project.