Case Study – BMI Benefits
Leveraging innovative technology to provide clients, brokers, and internal staff, with a one-stop shop Claims Portal for submitting, managing, and tracking claims.
Planning for the Future
BMI wanted a new solution where external client administrators, brokers, medical providers, and members could submit, access, view, track claims, and upload supporting documentation.
The Problem
The aging portal was running on an inferior technical platform with outdated software, As a critical part of its TPA services, BMI maintained a web portal for brokers and school and sports administrators, giving them access to their claim information. The aging portal was on an inferior platform and, in due time would not meet changing security standards to protect information.  The current system also requires a lot of manual management on the backend.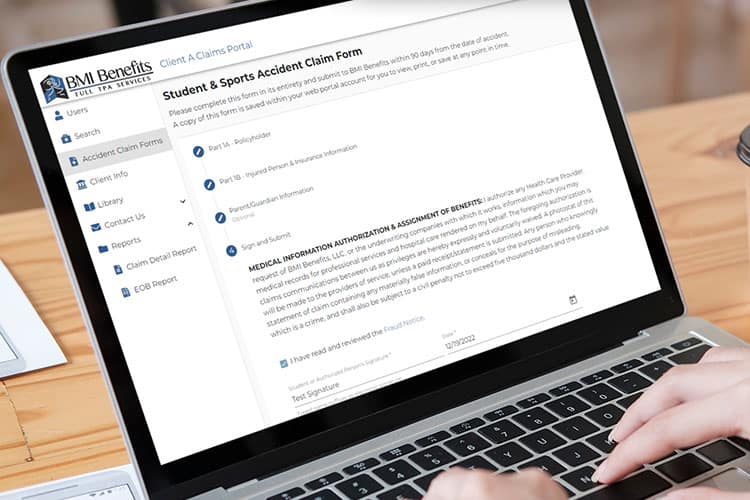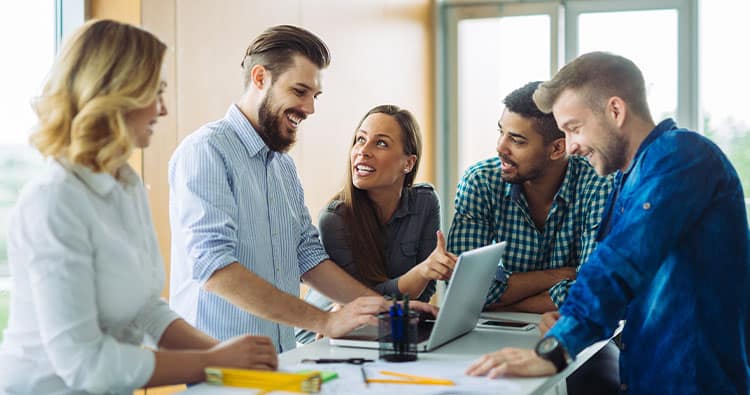 About the Company
Bob McCloskey Insurance specializes in providing a wide range of insurance solutions to the education sector, including colleges & universities as well as private and public K-12 schools. BMI Benefits (BMI) is the claim administration arm of Bob McCloskey Insurance.
Technology Partner
BMI selected Liventus as their technology partner to guide them through the design and planning processes and develop and deploy a new claims portal solution along with the interfaces to the back-office systems.
The Solution
New Claims Portal
The new Claims Portal also provides BMI with an industry-leading solution built to support new modules, and new features requested by their user community and efficiently scale to support future growth.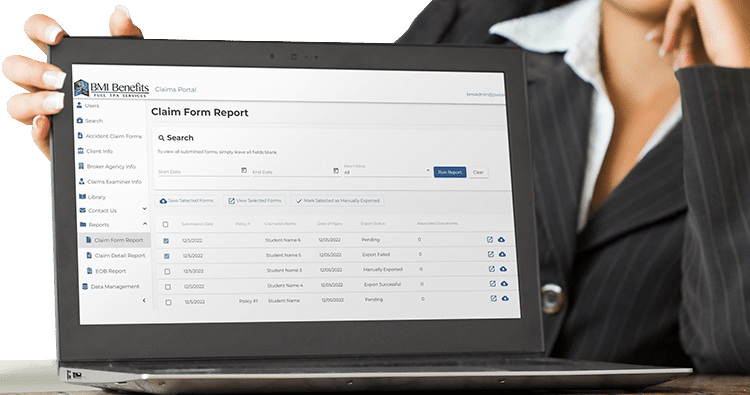 Claims Portal
Built on a secure platform, all constituents can access the data needed and seamlessly work together. The entire process has been streamlined and automated, reducing manual processes and saving time and money.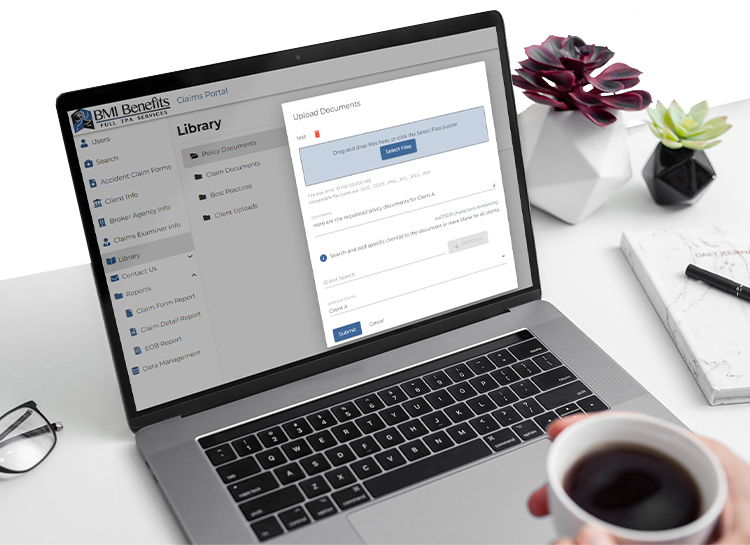 How the Claims Portal Helped Users
The claims portal increased its value as more constituents are now being served. The vision was to not only support the existing clients and policyholder administrators but also to allow access by brokers, providers, and members or their guardians to view relevant information.
These users are now able to…
Claims Portal Features
With the help of claims portal technology, BMI can now provide a secure, convenient solution to access claim information and monitor the status of their claims.
Permissions
The site has a permission structure that gives BMI staff members, such as Claim Examiners and CSRs, the ability to "see" the site from a user's perspective to help answer questions, resolve issues, and guide them through the self-service aspects of the portal.
Security
Users are securely connected every step of the way with administrative, physical, and technical safeguards to protect confidential information including Personal Identifiable Information (PII) and Personal Health Information (PHI).
Plexis Integration
The claims portal is connected to Plexis, BMI's back-office system, where all data and documents are synchronized, improving the data quality, document management, and efficiency for brokers and claim examiners.
Users
Key user groups include:
BMI Staff:
Client Administrators:
Brokers:
Future: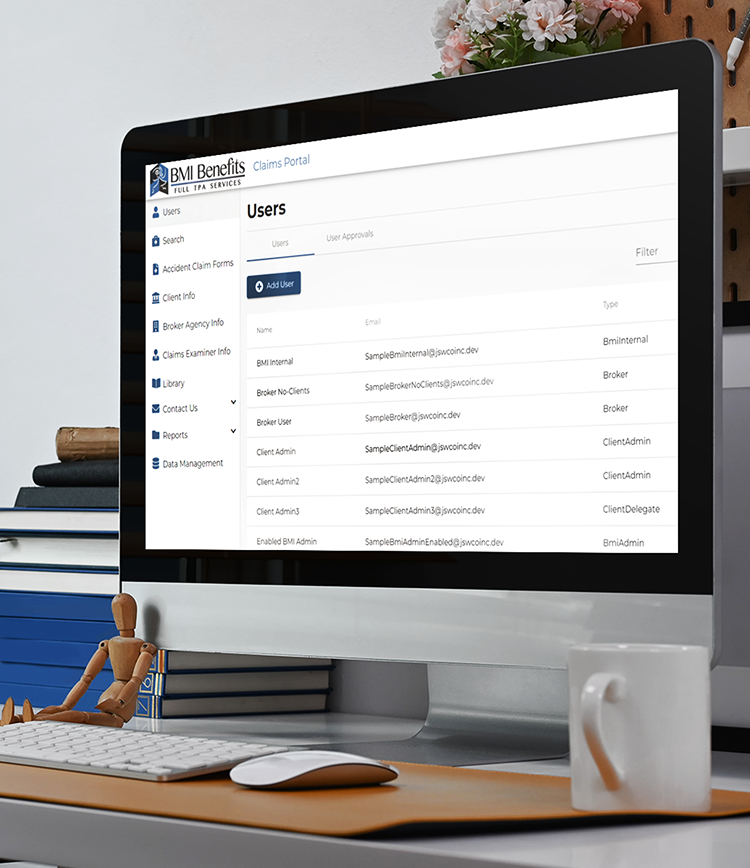 Like what you see?
Start A Project.