CASE STUDY: LOYALTY & ENGAGEMENT
Onbe
Formerly Da Vinci Payments, Onbe is an industry leader in providing prepaid solutions. With over 25 years of industry experience, they are the preferred payments partner for some of the world's most innovative brands. Through their team of experts in Chicago and Philadelphia and purpose-built platform, they enable the payments that bring people together— teams, customers, and partners around the world.
DISRUPTING THE PREPAID INDUSTRY
As the fast-paced Fintech industry evolves, so does the demand for technology. daVinci has been a leader in their space, disrupting the payment card industry by working with us to develop their digital prepaid offerings. The technologies we built currently are utilized by over 25 million users and move over 1 billion dollars annually.
Our Solutions
Our partnership with Onbe is a classic example of how we partner with our clients to develop the best solutions possible. We have partnered with the company for over 15 years, creating front and back-end systems that run their technology and have acted as an extension to their growing organization. Providing full-time development teams and technical resources, we ensure their mission-critical solutions are industry-leading while continuing to be fast, secure, PCI Compliant, and leading-edge.
Solution Architecture
We are integral in the development and management of their product development, consumer-facing systems and infrastructure.
Automation
We have and continue to automate dozens of front and back-end process for daVinci to increase efficiency and enable growth.
Security Compliance
Strict adherence and understanding of PCI and GDPR compliance is critical, we give daVinci confidence that their data is protected.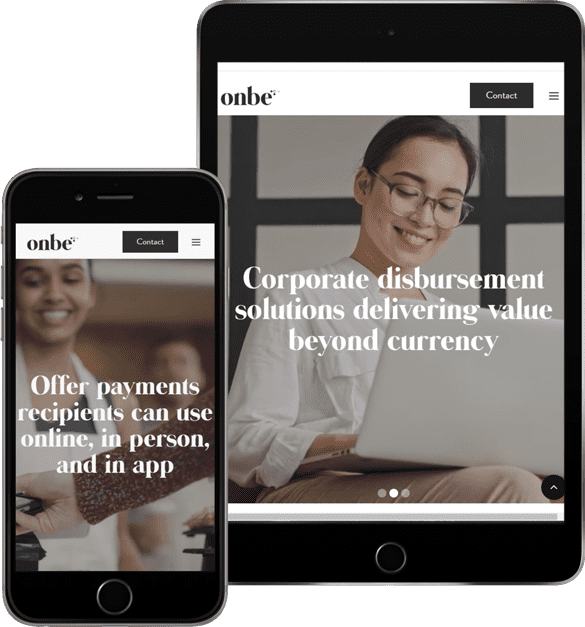 Extension Of Their Team
Liventus operates as a deeply integrated team since 2004
Technology Stack
Like what you see?
Start A Project.