ENABLING GROWTH THROUGH E-COMMERCE
NOW Foods needed a custom B2B ordering system to help manage their distribution.
ABOUT THE COMPANY
Since 1968, NOW has been a leader in the natural health products industry. When healthy foods and natural supplements weren't mainstream, they never wavered from their mission – to provide value in products and services that empower people to lead healthier lives. They consistently win industry and best company awards and accolades for their workplace culture.
Our Solutions
We have built and maintained several websites, eCommerce sites, B2B ordering platforms, integration layers behind their POS and mobile apps, and other business applications. Over 50% of Now Food's B2B business is processed through ordering tools we created for them. Our Magento eCommerce framework provides an omnichannel solution for their retail store consumers.
eCommerce
We developed a custom eCommerce solution using the Magento eCommerce platform and custom solutions to optimize for an omni-channel shopping experience.
Integrating Systems
We keep NOW automated by integrating their Oracle ERP, Magento eCommerce sites, POS system and custom developed web and mobile applications.
Continued Support
We have been a business technology partner for NOW Health Group, Inc. since 2007. We operate as their development team, freeing their IT staff to focus on other priorities.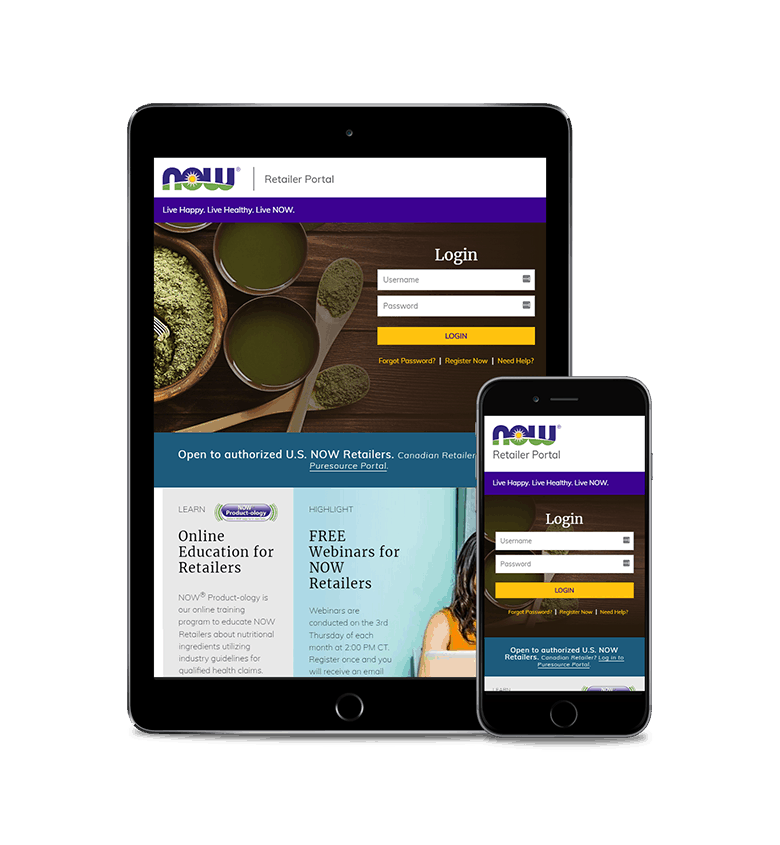 Magento eCommerce Development
We recommend Magento for eCommerce because it has versatile content management, mobile-friendly configuration, SEO optimization, and PCI security.
Integrated System
Oracle ERP
We provided integrated automation to NOW Foods by tying their B2B ordering system to their Oracle ERP solution.
POS System
Our team connected NOW Foods' mobile app with their POS system, allowing for users to share their loyalty points and coupons.
Web and Mobile Applications
We integrated authentication security for the mobile about with Magento eCommerce site, allowing for a single sign-on.
LONG-TERM PARTNERS
Maintaining Software and Relationships
Amazing Support
We have operated as NOW's development team since 2007, freeing their IT staff to focus on other priorities.
Security and Compliance
Protecting consumer date is our top priority. Our expertise in multiple security measures defends against breaches.
Hosting Solution
We manage all of NOW's cloud hosting infrastructure, helping them balance stability, performance and cost.


Like what you see?
Start A Project.