ENABLING GROWTH THROUGH ECOMMERCE
NOW Foods was in need of a custom B2B ordering system to help manage their distribution.
Our Solutions
We have built and maintain several websites, eCommerce sites, B2B ordering platforms, integration layers behind their POS and mobile apps, and several other business applications. Over 50% of Now Food's B2B business is processed through ordering tools we created for them. Our Magento eCommerce framework provides an omni-channel solution for their retail store consumers.
eCommerce
We developed a custom eCommerce solution using the Magento eCommerce platform and custom solutions to optimize for an omni-channel shopping experience.
Integrating Systems
We keep NOW automated by integrating their Oracle ERP, Magento eCommerce sites, POS system and custom developed web and mobile applications.
Continued Support
We have been a business technology partner for NOW Health Group, Inc. since 2007. We operate as their development team, freeing their IT staff to focus on other priorities.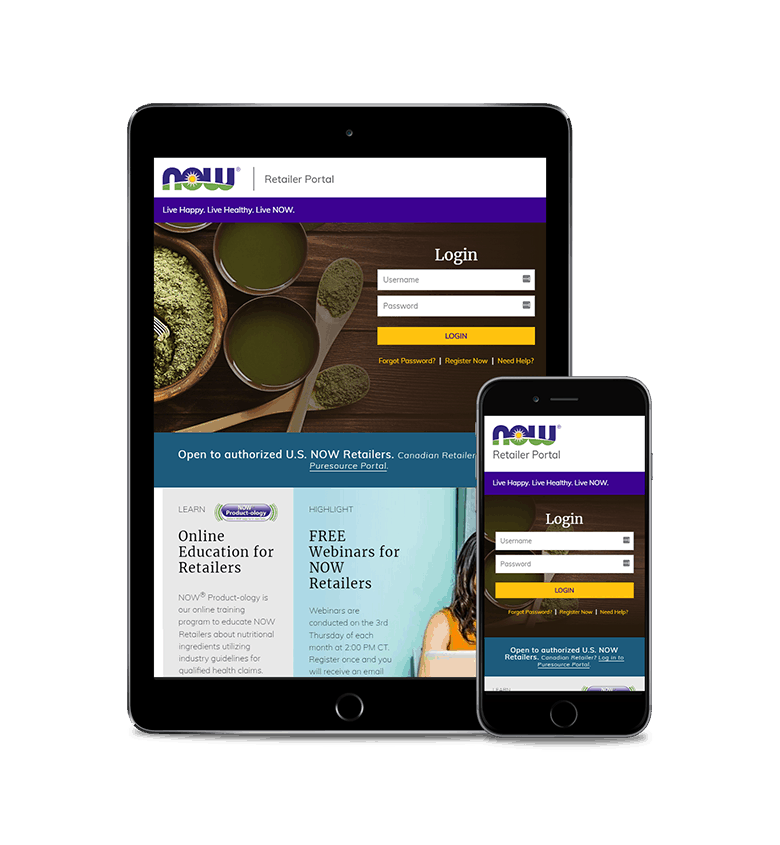 Magento eCommerce Development
We recommend Magento for eCommerce because it has versatile content management, mobile-friendly configuration, SEO optimization, and PCI security.
Like what you see?
Start A Project.