Liventus recently hosted a webinar on eCommerce. Specifically we did this webinar because we wanted to help businesses in this time of uncertainty. eCommerce is particularly volatile at the moment with some industries seeing dramatic upswings and others experiencing steep declines. Technology can often bring solutions to some of the most complex problems so we wanted to offer our expertise to help people find solutions to improve their online businesses.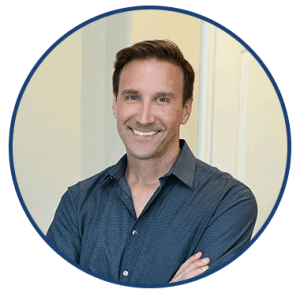 Webinar Host: Tim Dolloff
Tim Dolloff was the speaker for this webinar and answered questions asked by the attendees. A little about him, Tim has spent the past 25 years building custom software solutions, 15 of which were focused on the eCommerce industry. Tim founded a development firm in 2010 and sold it to Liventus in 2017. Joining Liventus at that time, Tim's primary focus continues to be eCommerce development. His customers rely on him to be an expert and a problem solver, helping them unlock business potential by leveraging technology solutions. He has worked with clients in the apparel, health foods, jewelry, entertainment equipment, and live theatre (broadway). He has been implementing websites on the Magento platform since it launched in 2007 (they are now owned by Adobe) but also has experience building completely custom websites and WordPress sites.
Watch the full webinar or read a summary of the question he was asked and his answers below.
1) How do you arrange an e-commerce site to make it functional so people are likely to buy a product or at least add it to the cart?
Products should be easy to find and visible

Clear structured menu/submenus
Megamenus that offer product images.
Shopping part of the website easy to find and visible
Easy access to product categories for browsing

Filters available on categories and search results

Filter for price, size, color, subcategories, brand

Search results easy to find and visible

Typically top right of web page
Utilize auto-fill and recommendations so shoppers don't have to type out search entirely
Use aliases to catch similar words and misspellings

Highlight great values or unique products
2) What are the main things that will influence their buying decisions?
Trust

Professional/modern site – if it looks old customer may not trust your site or think it's safe
Must be responsive (mobile friendly).
Timely and current content – latest blog post, accurate product catalog and descriptions
Customer created content, notably reviews
Standard web precautions – SSL/clean and functional and clean payment forms
Trustworthy payment options – Amazon Pay, Apple Pay, Paypal are good examples
Strong security

Price – review competitors, usually Amazon.

Although brands can differentiate on price
Promos/Coupons
Shipping Cost – big impact on cart conversions, factor in when setting pricing and promo

Loyalty – frequent messaging that's useful – newsletters info and discounts. Loyalty points, connect to in store

Make shopping easy – Save user profile / Save Payment information / offer easy payment options -Paypal/Apple Pay/Amazon Pay
Ongoing engagement

Confidence in purchase

Clear/Comprehensive Product details – description/specs/FAQ/user review
Shipping Policy / Return Policy
When will it arrive, updates on shipping and potential delays
Contact form / customer service phone number / live chat – set expectations for response time
3) What tools are a MUST HAVE for customer service?
A Solid fulfillment Process to make sure orders don't get missed

If one person gets an email about an order that will likely create problems
Use a ticket system – to track customer service requests

Ways for customer to reach you

Phone #, chat, email – all relevant contact information clearly available on website

Response to social media / reviews
Clear communications path
Customer service can answer questions on product (or know where to get answer)
FAQ on website
4) How to add buy online pick-up in store/curbside pick up
Integration with in store Point of Sale

Available inventory is accurate on site
Tracks sales to the store

Loyalty program that includes both B&M and Online purchases
Alignment with instore pricing / promotions. If not aligned, communicate to customers
Clean user experience
Simple and clear process for selecting the pick-up store

Let customer choose and save preferred store
Choose time or time window. Enough time for store to execute, not after business hours.
Confirm store so customers don't drive to wrong location

Have messaging on website about buy online pick up in store that is clear and obvious
5) How do you add or enhance B2B?
Differentiate from B2C

Show them wholesale pricing or unique customer pricing

Specific content – sales tools, marketing, product info, image library
6) How do you start an online store?
Think about why would customers come to you

Make the brand or product unique
Or discover a way to present the product or service differently than elsewhere
How do you compete with Amazon, Walmart etc

Choose an eCommerce platform that allows for differentiation
Work with a professional with expertise let them help you find solutions

Security is critical
Plan on investing in order to build a business properly

If you have B&M, budget for eComm should be similar to running the B&M

B&M – rent, inventory, personnel, regional marketing
Ecomm – platform, updating, digital marketing

Ecomm for selling, but also another option for customers to buy and displaying product catalog
7) How has COVID-19 impacted current and future unforeseen situations?
Be ready for demand/visitor surges. Scalability of site
How to fulfill orders in unique circumstances
Messaging out quickly, have good content mgmt. system

Delayed orders communication
Product quantity limit
Quick access to orders
Customizability is important

Example: add a donation feature

Flexibility in the ecommerce platform you're using
8) How do you personalize the online shopping experience?
Market to them with products relevant to their shopping history
Follow up messaging should be specific targeting
Segmenting customers can help in customizing messaging and site experience.
Using cookies to track shopping behaviors allows for dynamic messaging using banners or product highlights
Cross sells – recommendations or up-sells