What is Cart Abandonment?
Ever wondered why your website visitors are adding products to their cart but still drifting away from your website? This is called "Cart Abandonment".
A missed opportunity to convert a visitor into a customer can cost a business revenue. According to Baymard.com, up to 81 of 100 prospective buyers leave after adding products to their cart. Although some percentage of abandonment is inevitable, 25% of it can be recovered.
Why did my customer abandon their cart and how to prevent them?
The checkout process is the last step of the buying experience. In the cart section, a customer re-evaluates their purchase and decides whether to complete the purchase or not based on various factors.
There are many reasons that make the customer decide not to go through with the purchase.
What Are the Most Common Causes of Cart Abandonment?
High additional costs – It is particularly important for websites to be transparent about shipping costs, taxes etc. Adding a small notification on the product page letting the customer know that the product is exclusive of additional costs may help.
No guest checkout – Allowing visitors to checkout without creating an account removes another hurdle in the buying process.
Long, slow or complex checkout process – Attention span of a customer is short. The checkout process should be kept fast and simple to allow the customer to checkout smoothly.
Estimated delivery – In a time when e-commerce giants are offering same day delivery, long delivery times tends to deter the user from buying.
Site trust – Visitors on an e-commerce website generally refrain from entering their card information on an untrusted website. Adding a Trusted SSL to your website will go a long way.
Crashes and errors on website – and lack of technical support to solve the errors.
Return policy – Having a return policy creates an assurance in the mind of the customers about the product genuineness.
Suitable payment method – A good range of payment options like Apple Pay, Google Pay, PayPal or Amazon Pay opens the website to a lot of customers.
A customer has abandoned their cart. Should I try to get them back?
Yes. Recovering an abandoned cart will not only boost your sales but also let you understand the reasons for sales dips when you follow up with the customer.
Even after making all the necessary optimizations a potential customer might abandon their cart. The best way to get back a customer is a recovery email or an "Abandoned Cart Email". This can be achieved by capturing the email in the checkout page and sending out well timed emails to the customer.
There is a plethora of tools on our hands to help us in automating the entire process. Most notable is DotDigital's Engagement Cloud that is provided out of the box in Magento2. DotDigital provides "Omnichannel marketing automation" for eCommerce platforms such as Magento and Shopify.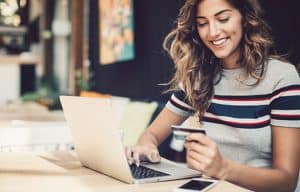 Engagement Cloud in Magento2 allows the website to send out cart recovery emails to registered users and guests alike. You don't have to get your hands dirty as Magento2 will handle all the messy work behind the scenes with very little configuration. DotDigital's has a wonderful "Link to Cart" functionality which allows you to add a link to the cart in the cart recovery email for a seamless experience for the customer.
Final Thoughts
There is no online business that hasn't faced or will not face cart abandonment issues. As they say, Prevention is better than cure. An eCommerce business should not only apply the preventive measures but also the recovery tools at their disposal to increase revenue.
Free Webinar: Optimize the Checkout Experience
June 25th | 12:00 CDT
Hosted by Tim Dolloff
Is a poor checkout process for your eCommerce business costing you sales? Register for our webinar to learn how to optimize your checkout to help drive your business forward. We'll cover how to reduce cart abandonment by creating a seamless, quick and safe checkout experience.
Sources: