Expand to a New Market with Help from Experts
B2B eCommerce offers your business a whole new sales channel and an opportunity to grow your business. Frost & Sullivan predicts that B2B eCommerce could hit $6.6 trillion by 2020. An ineffective B2B eCommerce site could be limiting your ability to capitalize on your piece of the market. So, how do you do it? More importantly, how do you do it right!
Elements like specific pricing, role based security, a library of marketing assets, and unique checkout options, can make doing B2B eCommerce seem daunting. However, we're here to answer your questions and decode the mystery around B2B eCommerce and capture this new set of customers.
Liventus wants to help your business solve your key pain points. As an open Q&A style format, this is your time to send in your hard-hitting questions.
How to offer B2B specific pricing on your website
Why your site needs role based security
Unique checkout options businesses are looking for
Here's how to get the most out of the webinar:
Register early. Make sure you reserve your spot and get the watch link.
Don't be shy! Submit your questions in advance (survey is on our thank you page)
Put it on your calendar. Make time to invest in your business.
Trusted B2B eCommerce Expertise
Liventus has a background of helping eCommerce businesses, like NOW Foods, develop specialty websites and processes that convert sales. Our Magento eCommerce framework provided an omnichannel solution for the NOW Foods B2B customer. Now, over 50% of NOW Foods B2B business is processed through the ordering tools we created for them. In this webinar, you'll be able to learn how you can bring the same foundations for success into your business.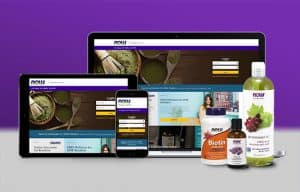 We have decades of experience building eCommerce strategies and platforms and helping existing online stores realize their full potential. Whether you need to build something from the ground up or are looking to optimize your business, contact us to see how we can help.
Conversion Success. We have the experience and expertise to convert lookers into buyers. We provide consulting and solutions on a variety of areas, from UI/UX, to marketing promotions, to getting the right message to the right person at the right time.
We know how to keep sensitive data safe. We ensure payment processing is PCI compliant and that your customers' personally identifiable information (PIN) is fully protected.
Magento Partnership. Liventus has been building websites on the Magento platform since it came on the market in 2007.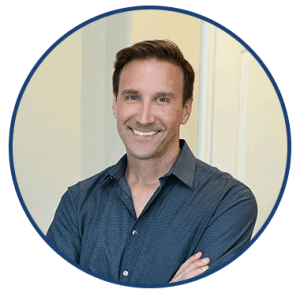 About Tim Dolloff, EVP of Client Relations at Liventus
Tim has spent the past 25 years building custom software solutions, 15 of which were focused on the eCommerce industry. Tim founded a development firm in 2010 and sold it to Liventus in 2017. Joining Liventus at that time, Tim's primary focus continues to be eCommerce development. His customers rely on him to be an expert and a problem solver, helping them unlock business potential by leveraging technology solutions.
Sources: U.S. B2B eCommerce Platform Market, Forecast to 2023