ABOUT THE COMPANY
Miracle In Sight is one of the largest eye banks in the world, helping to restore sight and change lives for thousands of patients each year. In order to build on the mission of collaborating and innovating to help enhance the cornea transplantation processes, Miracles In Sight has joined the Triad Cornea Community (TCC), a nationwide network of EBAA accredited and FDA registered eye banks. TCC makes it possible for participating eye banks like MIS to work with surgeons and insurance providers through a more efficient distribution and reimbursement system. This network is the exclusive provider of tissue for the Vision Insurance Plan with a cornea rider administered by Avesis.
A New Business Model
Triad Cornea Community (TCC) was looking to redefine the cornea tissue industry by building a network of eye banks to automate and service a revolutionary insurance offering that included corneal transplants for vision care plans.
The Problem
Vision Insurance Plans with a cornea rider did not exist and had to be approved by every state's insurance commission.
There was no supporting system for the network and needed to be designed, developed, and deployed.
The web portal and supporting interfaces between the base system and the insurance companies, eye banks, surgeons, and third-party administrators within the network had to be designed and developed.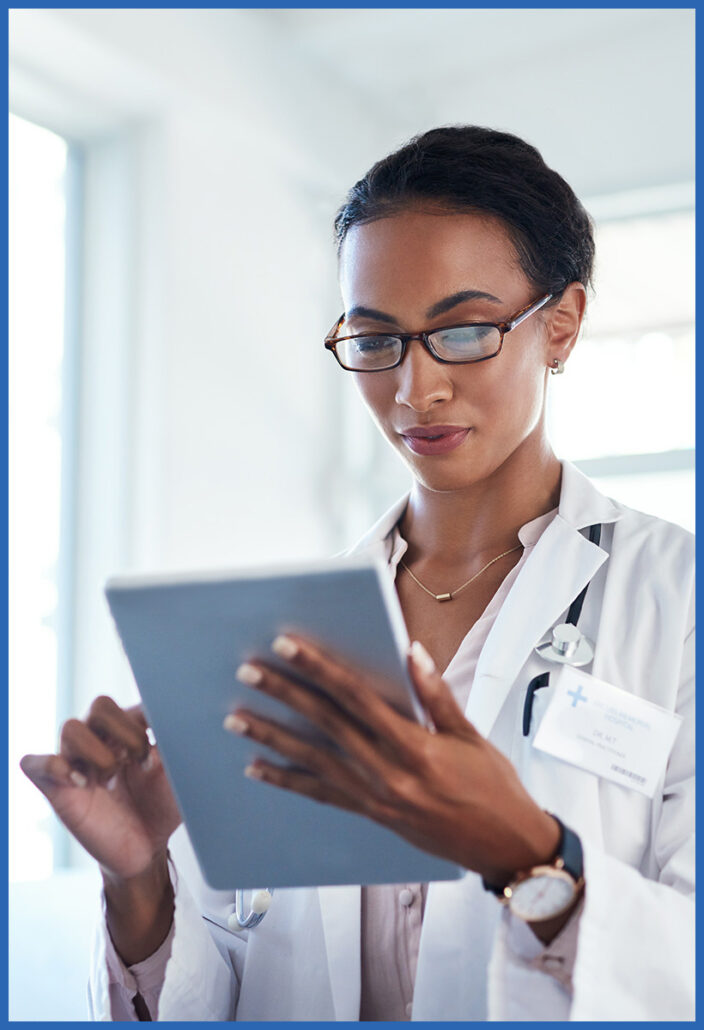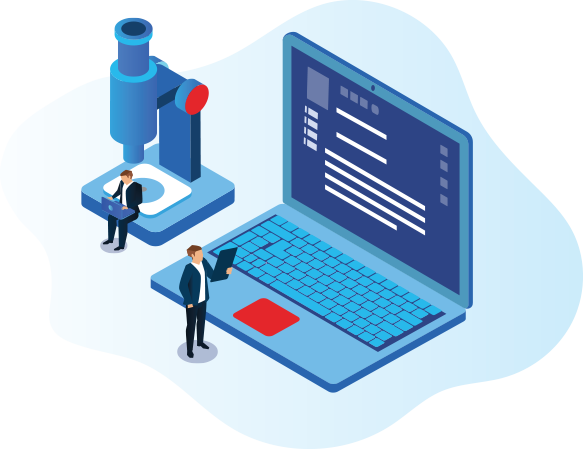 The Solution
Liventus worked closely with Triad Cornea Community (TCC) as their technology partner to develop the Triad Electronic Distribution System (TEDS®). This system is now used to track and manage the ordering, invoicing, distribution, shipping, and reimbursement processes for all cornea tissue requested and processed throughout the network.

Physician Portal
With the help of the TEDS web portal technology, TCC can now provide healthcare professionals with a secure, convenient solution to request corneas for transplants. Physicians and their staff can easily track tissue status through the portal and receive automatic shipment notifications.

Member Advantage
TEDS eliminates manual processes by streamlining the entire process. Members are securely connected every step of the way with administrative, physical, and technical safeguards to protect confidential information including Personal Health Information (PHI).

Simplified Claims
TEDS also eliminates the need for eye bank invoicing and physician claim submission by connecting Triad Cornea Community with the insurance provider and the third-party administrator for cornea tissue reimbursement.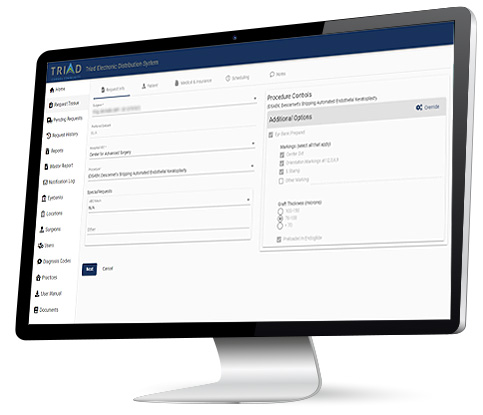 Results
Like what you see?
Start A Project.