This year Liventus hit a two-decade milestone. It is a special year for our team as we complete 20 years in the industry. Liventus was founded with the mission of creating automation and custom solutions. Our solutions are now helping make an impact in the eCommerce, financing and leasing, loyalty and engagement, and fintech industries.
Today, we plan to look back a bit more in detail on the history of the company. We met Dan Levin, President, to know about the journey and future. Read on!
Liventus is completing 20 years in June. You are attempting to revolutionize the custom software development industry through Liventus. How has the company developed since its inception?
When we started in 2002, object-oriented programming was still very young, as was the concept of companies relying heavily on computers and technology, let alone investing in their own. When we started, we were focused on improving our sister companies' technology footprint which involved implementing hardware and developing custom software and integrations to better automate those businesses. This proved very valuable and helped them grow and become more profitable. However, investing in technology was not common practice among companies back then like it is today – today you're in the minority if you're not investing in automation.
Our early years spent being at the forefront of technology and constantly adopting new technology gave us the experience and runway to build who we are today.
From developer to founder, how did your entrepreneurial journey begin?
Growing up my father would get a new computer every few months, which was quite unusual given the times when no one had a computer in their house. He also had a small computer business on the side and knew programming, which I would learn from. By the time I was 11 I was already building computers and the parents of my friends were asking me at a young age for help buying and setting up their home computers in the early 90s. That was my first consulting experience without even knowing it and I never looked back. In college, I started a little business with a friend setting up computer networks and programming eCommerce websites for friends and family. I suppose that's when my entrepreneurial journey began – it was a wave I never really stopped riding from before college.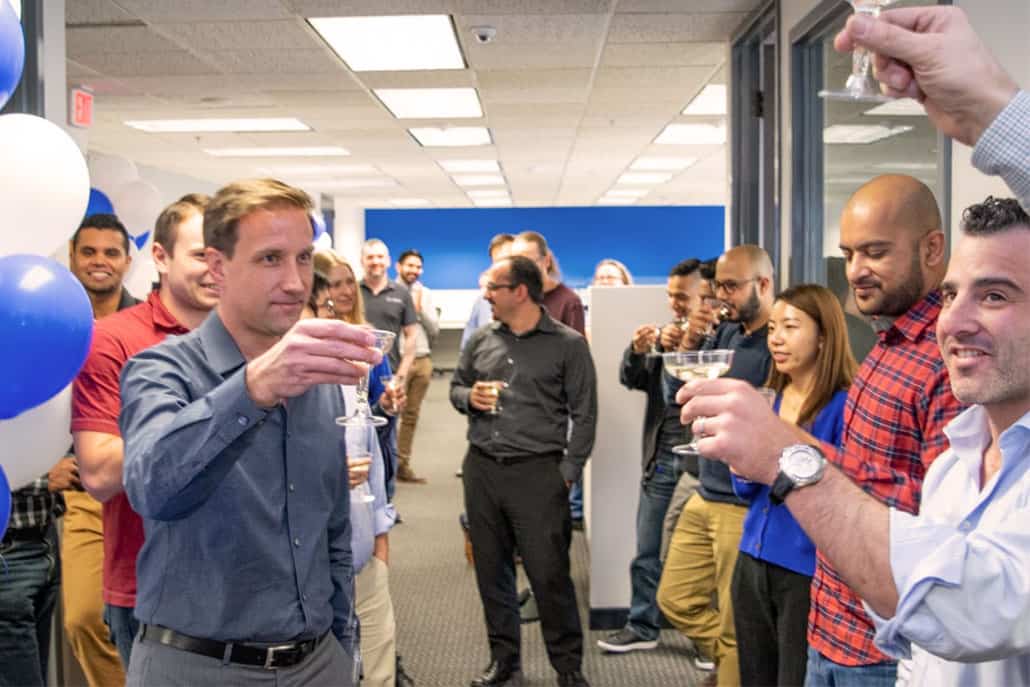 Tell us a bit about Liventus's journey. How has it grown over the years and specifically key milestones in 20 years' journey?
In the first several years we were not focused on growth at all, we were focused on servicing our sister companies. In doing so, we built an expertise in the Fintech and Leasing industries as well as Microsoft technologies. This knowledge gave us a foundation to build off of and in 2005 our client portfolio started to pick up. Around that same time, we started hiring more developers and growing our staff to meet our mounting client needs. In 2012 we grew internationally and opened our India office. In 2017 we acquired another Chicago-based company called DLS Software Studios which helped us expand our service offerings and technology stack in the Magento and open-source space. Then in 2021, we acquired JSWalker and Co, which expanded our industry focus, client portfolio, and internal expertise.

What are some of the challenges you have faced while scaling up?
We tend to be conservative in that as we grow, we do so as methodically as possible to maintain stability.
We don't want to grow too fast too quickly, rather we find areas of our business that are currently challenging and fix them.
This helps us get better but also prepares us for the next stage of growth. With that said, I don't think our challenges are much different than any other company would face with growth.

What has been your biggest learning since becoming the President at Liventus?
As a leader, I think the most profound thing I learned is that I needed to shift my daily focus to working on things that will happen 1 year from now and not things happening today. Strategizing and executing for the future is key.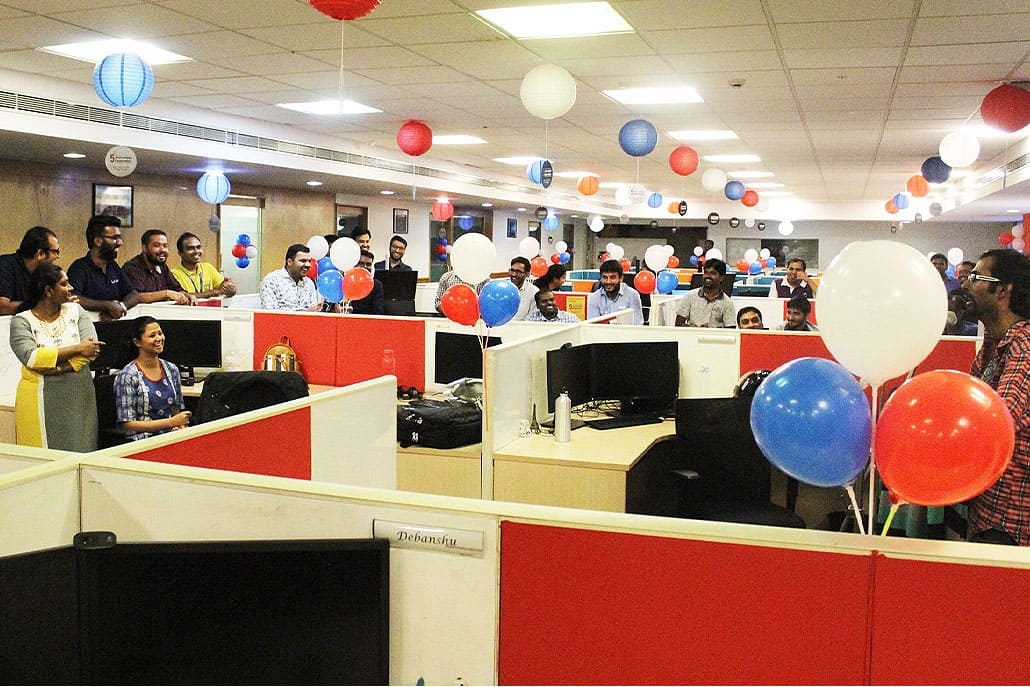 What would you say are your three biggest accomplishments?
I don't think I can quantify three specific accomplishments. Liventus is made up of so many employees, it's a team of hard-working professionals that create accomplishments. Personally, I suppose my biggest accomplishment as it relates to Liventus is a general overall commitment and strong work ethic. Never giving up and learning to persevere through difficult times, believing that through hard work will come success. But our success and accomplishments can only come from a team.

Let's talk about strategy and performance. What does performance culture mean to you? How important is wellbeing in employee performance?
Both are incredibly important and are not mutually exclusive. The culture of an organization is its personality which is made up of a collection of individuals. It's not easy to change a culture, just as it's not easy or realistic to change someone's personality. Instead, companies need to hire around the culture they want, lead by example, and implement strong processes along the way to help the cause. One of my favorite quotes in business is by Patrick Lencioni and goes-
"If you could get all the people in an organization rowing in the same direction, you could dominate any industry, in any market, against any competition, at any time."
To me, he is speaking about a high-performance culture. To get everyone rowing in the same direction, we all need to be aligned and that takes strong leadership, employee engagement, commitment to excellence and constant improvement, teamwork around helping each other grow and succeed, and much more. These types of traits are the building blocks around high-performing cultures, and they help organizations achieve their business goals and in turn, it provides well-being. I don't think you have to trade well-being for performance if you can create a high-performing culture.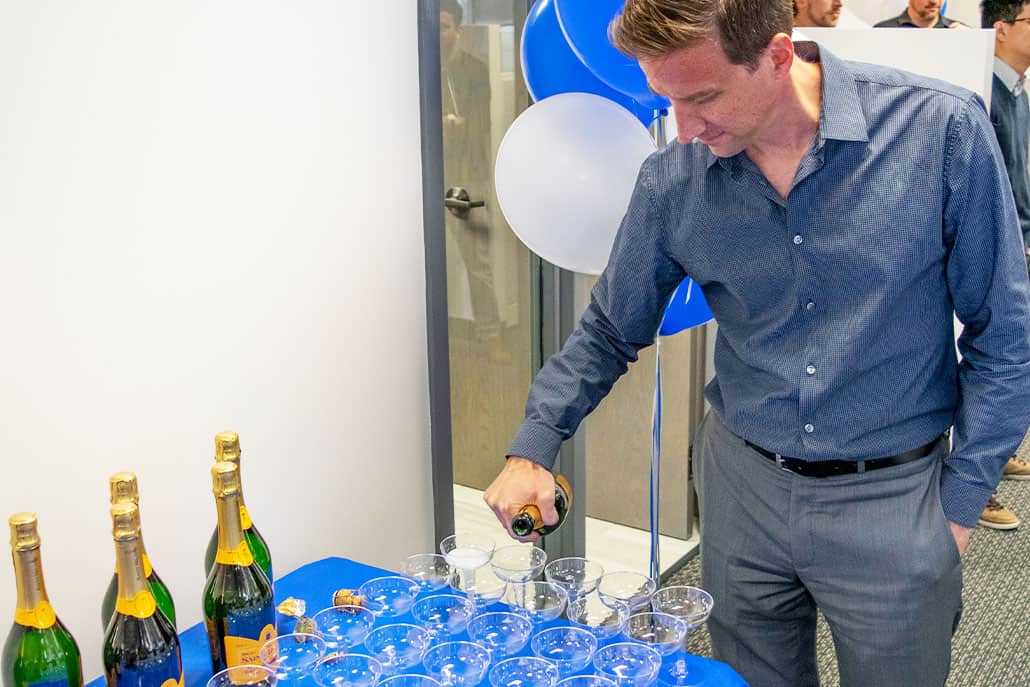 What problem does Liventus solve and how are you different from other custom software development companies? In other words, what makes Liventus stand out?
We help solve many problems for our clients and that's one of the many reasons the outsourced software development market is growing rapidly, as much as 70% in the next year alone.
Companies rely heavily on technology in general, but it's difficult and costly for these companies to recruit and develop the expertise that we deliver. When our clients hire us for their outsourced software development, they're getting subject matter expertise in technology and security; in turn, they're able to go to market faster and keep their focus on their core business. I recently read a statistic that said –
68% of companies spend over a month recruiting a single developer and 20% of their developers are always being replaced.
This causes delays and heavy costs.
When outsourcing to Liventus, we're giving our clients a better solution where they can quickly bring on quality developers and consultants across many different technology stacks, eliminate their internal hidden costs, and efficiently create the software and technology automation required to bring their business to the next level. Our commitment to our clients is long-term and we're here to be an extension for them, committed deeply to their success. We develop partnerships with them.
But I think our standout differentiator is our unwavering focus on security. In a time when the cybersecurity landscape is growing at the same rate as the technology itself, most companies, let alone outsourced development companies, do not have a strong focus or competency around secure code development or practices; However, that's the foundation that we pride ourselves on.

Lastly, what would you say is your next 10-year strategy?
Our SMART goals always focus on our employees and clients: ensuring we are a top company to work for and creating quality and innovative value for our clients. It remains our mission to exceed our clients' expectations through exceptional quality, people, and results while constantly improving and having fun along the way. That's been our mission since the beginning and in the last 10 years, we've grown about 10x. With our strategy remaining focused on both our employees' and clients' successes, I'm confident the next 10 years will be even better than the last.