As a custom software company on the brink of revolutionary technology, Liventus routinely leverages quality data and predictive trends to provide insights, build confidence, and give our customers a competitive edge.
Watch our exciting webinar on how leasing companies can enrich their portfolios with machine learning and business intelligence best practices.
What is machine learning, and how does it relate to business intelligence?
Both machine learning and business intelligence rely on data. The first step with both is collecting useful, relevant data—not just mass amounts of it—before you analyze it. You can come up with trends and predictions based on the patterns the data is showing you.
With business intelligence, humans complete the analysis. With machine learning, technology handles the analysis automatically as well as predicts future trends.
Traditional BI includes visualization to explore the data, trends, and patterns.
Business analysts interpret the data and come up with logical predictions.
Machine learning makes the predictions for you in an application.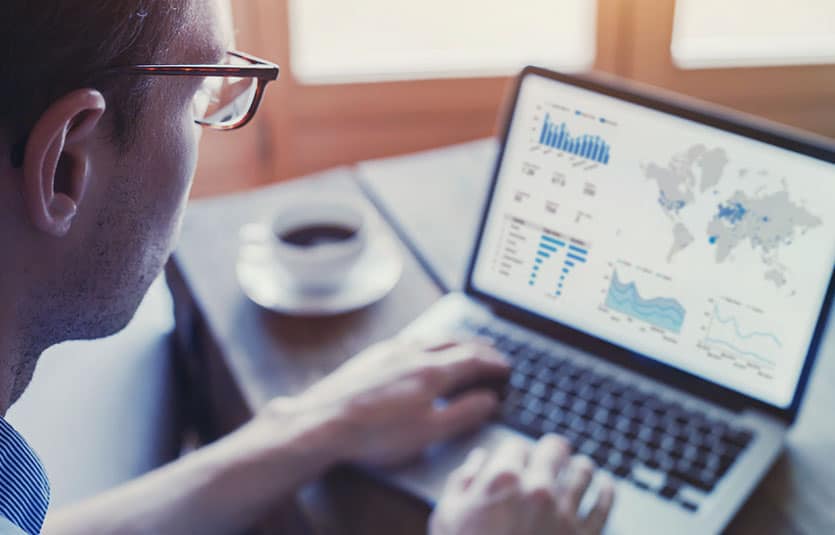 What's a real-world example of machine learning we use every day?
What are examples of how machine learning can help the leasing industry?
Automatically determine interest rates based on historical market data.
Use BI scoring to analyze which customer applications are worth funding.
Predict which potential customers are at risk of defaulting on their loan.
What are things businesses should consider when they are looking at leveraging BI to improve their decision-making?
Conserving resources is one of the most significant benefits of BI. Automation can save human resources, monetary resources, and time. To monitor and manage your BI technology, you will need:
Data analysts to help draw conclusions.
Tech resources to move, store, transform, and translate your data into relational data models.
Good BI is an upfront investment of time and resources but can save your company time, money, and manpower in the future. Each of these resources flourishes when you have proper direction. Ask, "Why am I going into BI in the first place?" If you know your business-driven goals, you can better measure the success of BI.
Monetary resources
In theory, you're going to collect data from different places. You need to centralize or relay it somehow. From a tech perspective, you want to plan how you're going to do that and where you're going to store your data warehouse. More importantly, there are costs associated with building, storing, maintaining, and expanding a data warehouse. Learn about pricing and set a budget that works for your goals.
Time
BI evolves—set your expectations—so you want to start with a plan. Start small and evolve it over time because you're going to open the door to insights you didn't even know you had. One analysis is going to take you to the next – let it evolve naturally.
How does a business implement BI? How do you recommend they start?
Identify the requirement, and then verify you have data and a way to access it.
Some great BI tools companies can use
Look at the usability of the software, licensing pricing, and trainability for your company. You need to move and translate it. Then get to work. Start small by creating a metric goal that will benefit you.
Basic metrics leasing companies can start with their BI
How many applications do we get every day?
Where are our applications coming from?
What salespeople are those applications going to?
More advanced metrics leasing companies can use with BI
What's the average application today versus six months ago?
What's our closing rate per application source?
What's the demographic for all these applications?
Predictive analysis with BI
How many applications did I fund last month and how many should I fund next month?
Recommendations
Start small and plan ahead. When you create processes, relationships, and transform all this data, it's better to have a plan upfront so you don't miss out on opportunities. Plan as much as you can – but you're never going to plan perfectly, and that's okay. There are a lot of people who fall in love with BI once they start analyzing data. And that's great because you can start making a lot of business decisions that are data-based and not instinctual decisions.
Visualize Your Leasing Portfolio's Future With Liventus
Data-driven decisions are exciting ways companies are visualizing predictive trends for so many things. Liventus specializes in building machine learning and BI technology tailored to your business. To learn more about how BI can transform your business, contact Liventus for a free consultation. During your meeting, we listen to your goals and give on-the-spot suggestions to achieve them.
About This Webinar's Attendees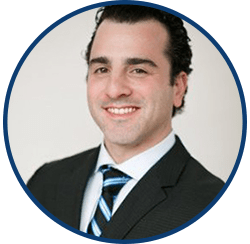 Dan Levin was the speaker for this webinar. Dan co-founded Liventus, Inc. in 2002 as a spin-off of ECS Financial Services, Inc. alongside current CEO, Samuel Oliva. Dan has significant software development and business competencies in the Fintech, Loyalty & Engagement, Financing & Leading, and eCommerce industries. He has programmed, architected, and currently oversees complex high-volume and mission-critical custom software systems that conduct over a billion dollars annually. In addition, Dan has played a key role in business and website acquisitions as well as internal systems development.