In 2020, 90% of people visited an online store at least once and at least 74% purchased a product online, according to Statista. Notes the United Nations: the COVID-19 pandemic triggered a turning point in the exponential growth of eCommerce.
If your goal is to build a world-class, scalable eCommerce website, Magento 2 is the right tool for the right job. The powerful open-source content management system is the WordPress of the eCom world—an open-source platform that is flexible and easy to customize. Hundreds of thousands of brands choose Magento 2 to build their online stores, including Nike, Hermès, and Christian Louboutin.
But what if you're not Nike or Hermès? Few brands are. Many small, midsized, or even enterprise-level brands are not yet household names. They face stiff competition from competing websites for the same consumer dollars. Faced with a cutthroat and ballooning landscape expected to grow by $1 trillion over the next four years, every eCom store owner or developer needs a laser-like focus on SEO.
For the uninitiated, SEO stands for search engine optimization. It's a strategy of improving your store's ranking in search engine indexes so that search engines return your site instead of a competitor's site when a potential customer searches for products or content related to your brand.
Long-term, SEO is one of the most powerful marketing and branding activities you can undertake. Once you establish your site as high-authority within your niche, it becomes like a snowball rolling down a hill, getting bigger and bigger, knocking weaker competitors out of the way. With careful attention to SEO, even a small brand can become the Nike of its niche.
Much of the hard work of SEO takes place off your site in the form of backlinking and directory listings. But that work becomes a lot easier if the site is designed correctly in the first place in terms of on-page and technical SEO. Magento 2 offers many opportunities to consider not only the site performance and user experience but also the site's standing with search engines. Here are six Magento 2 SEO tips to make your online store easier to rank in search engines.
1. Make sure page load speed is optimized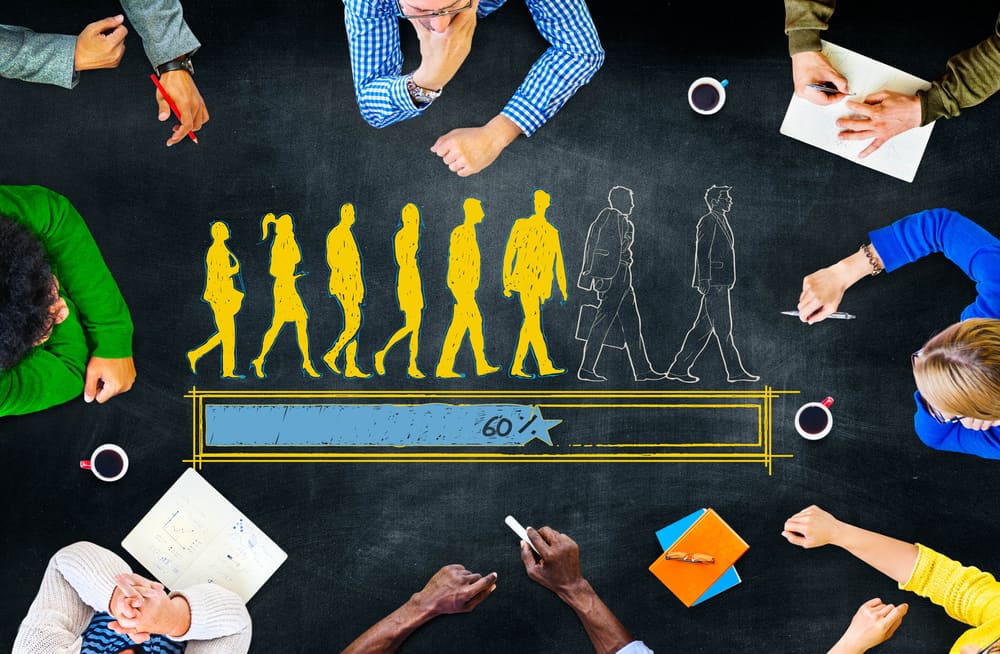 Page load speed is one of the primary drivers of user retention. If a website takes longer than two seconds to load, the "bounce-back rate" (number of visitors who immediately leave) increases precipitously with each extra second of load time. 
Search engines have become sophisticated enough to estimate your page's load time. If Google detects that your site is slow, it will rank your site lower, even for relevant search terms. Why? Because the goal of search engines is to make their searchers happy. One way they do this is by returning relevant, high-authority content. Another way they do this is by protecting their users from frustratingly slow websites.
Magento 1 was notoriously hard to optimize to a load speed of less than two seconds. Magento 2 has improved on this failing with a powerful new tech stack. But you still need to take proactive steps to increase the load speed of your Magento 2 online store. These steps include:
Using a Dedicated Server. A hefty eCommerce store may require its own server to run properly, rather than being stored on a shared server.
Using a Content Delivery Network (CDN). CDNs are offshoots of Cloud services known as "Edge" computing. They form a network of servers that allow content to be delivered to and from the querier from the closest possible geographic location. The closer you are to the "Edge" of the Cloud, the faster the site load speed.
Go Flat. In your site configuration, turn on flat cataloging and products. This will make your site databases easier to load and reduce the complexity of MySQL queries.
Compress Images. eCommerce sites tend to be image-heavy, which can slow down the site. Optimize your site: make sure your images are compressed as much as possible without compromising image quality.
Activate Varnish. Varnish is an open-source code that uses virtual memory to store cacheable data, delivering it to queries upon request. This prevents the site from caching excess data and slowing down the server response.
Use a Lightweight Theme. A theme with a reputation for quick page loading may be a better choice compared to a theme with lots of bells and whistles.
Remove Excess Extensions. Extensions are modular directories that add features to your site. However, some of the extensions on your site may be extraneous, doing nothing but slowing it down. Others are bulkier than they need to be. The same function may be possible with a lighter extension.
2. Optimize your store URL
Search engines look at everything about your website, making judgments early and often about your site's relevance and authority. One of the first things search engines notice is your URL—the web address of your store and its sub-pages.
You actually have a lot of control over this first impression. Don't waste it on the gibberish URLs that your Magento 2 site may default to. Follow these best-practice URL SEO tips to make sure you get off on the right foot with search engines:
Describe Your Content. Try to make it so that a user could reasonably guess the topic of each page just by reading the URL.
Use Keywords. Include your most profitable keywords in your URLs as much as possible. This will help you tempt the search engines to assign relevance to your site for those keywords.
Use Hyphens. You can't have spaces in your URLs to separate words and make them intelligible to search engine algorithms, but you can separate them by hyphens. Google recommends hyphens instead of underscores, since the algorithm interprets hyphens as spaces whereas it interprets underscores as letters in a continuous word.
Use Lower-Case Letters. If you set your URL to include upper-case letters, search engines might index a "no-caps" version of the URL as a duplicate site, and dock you relevance points as a result of the "duplicate" content.
Keep It Short. While it can be tempting to put as many keywords as possible in a URL, search engines could interpret this as "keyword stuffing" and penalize you for it. Yes, use keywords, but don't overdo it. Keep your URLs short.
Keep It Static. Dynamic URLs change with each page load. You see them as URLs with "?," "=," or "&" signs in them. However, static URLs (which don't change with each load) are better for URLs, and as well are easier for users to work with.
Limit Layers. Usually, each layer a user clicks through to arrive at a page adds a layer (or "folder") to the URL. For example, a product page might include the catalog, category, and product name nested behind backslashes. Avoid this if possible. You will help your SEO if you use a "flat" structure with few layers in your URLs.
3. Consider adding a blog
Many merchants may think of a blog as an extraneous luxury—certainly not as important as the product pages and UX. After all, how many customers will come back and visit the blog after the purchase?
But your blog actually isn't about keeping your customers informed. It's about attracting new customers through the magic of content marketing. This powerful form of SEO attempts to rank blogs on search engine results pages when customers enter search queries that indicate they are on the market for a brand's product offerings.
A store selling skincare products, for example, might include blogs with titles like "What should I do to prevent further damage if my face gets sunburned?" or "How can I reverse fine lines and wrinkles on my eyes?" People entering these questions into search engine query bars are almost certainly warm to the message of a skincare brand.
If their query returns an informative blog by a skincare brand, answering the very question they asked, they are much more likely to convert and buy right then and there–or at least keep the brand top-of-mind when they are ready to pull the trigger.
If SEO is one of the best long-term marketing strategies for an eCommerce site, content marketing is one the best long-term investments in your SEO. A blog is a necessary component.
4. Do what you can to avoid duplicate content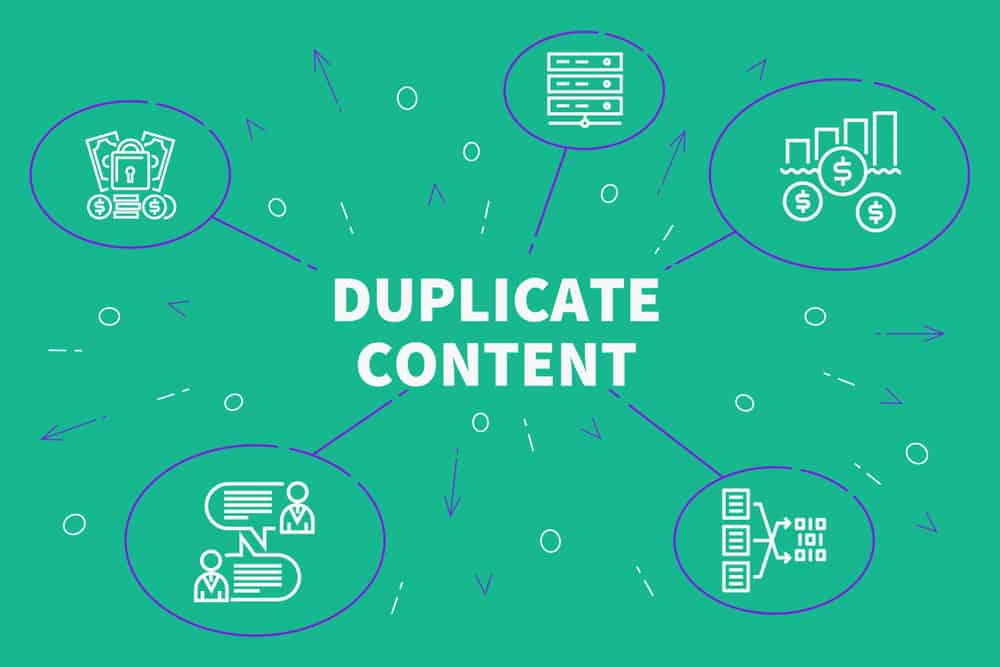 One of the easiest ways to lose search engine ranking is to produce a website with lots of duplicate content—that is, content that appears elsewhere in the web.
Duplicate content isn't just about plagiarism (though you should run your content through a plagiarism checker, especially if generated by a third-party copywriter). It's also about preventing sites from creating bulky indices by repeating themselves over and over again. With Magento 2, there are many ways that this could happen accidentally.
Here are some ways to weed duplicate content red flags out of your Magento 2 site so search engines don't penalize you:
Add Canonical Tags. Your site could generate duplicate content for a number of reasons. Search engines could index both the HTTP and HTTPS versions of a page as separate pages with identical content. Even the "www" vs. "bare" versions of your site, or a dangling backslash, could result in one page getting indexed twice. Make sure to tag one version of the site as "rel = canonical" so search engines can identify one version of the content as the original version and discount the others.
Use 301 Redirects. When you want to move a page to a different URL but keep its ranking, use 301 redirects to siphon users (and search engine crawlers) back to the canonical version of the content.
Create Unique Content. Especially for sites that make different landing pages, have the same product listed in different markets, or have similar text on each product page, it may be necessary to generate unique versions of the same message multiple times. This can be time-consuming and expensive, but it may also be worth it to preserve your SEO standing.
5. Use Magento 2 for your XML sitemap
An XML sitemap helps search engines identify and index every page on your site without missing any of them—product pages, catalog pages, blogs, everything. Fortunately, XML sitemaps can easily be configured in the Magento 2 backend. Go to Stores > Settings > Configuration > Catalog > XML Sitemap to set it up.
6. Incorporate product schema
Product schema is a kind of structured data specific to eCommerce stores. Structured data is only seen by the developer and the search engine web crawlers. It helps the web crawlers understand what the site is about, which makes a big difference in its ability to assign your site relevance within your niche.
——————————————————————————————
SEO can make or break an online store. It's the difference between a store that everyone finds vs. a store that no one finds. By using the right tools and tricks inside Magento 2, you can set your store up for SEO dominance.