Equipment leasing and financing companies are reliant on the success of the industries they serve. When an industry-specific recession hits, it can significantly impact active leases and increase the need for asset recovery. As each sector continues to recover from the pandemic's impact, those with dependable technology and sound asset recovery systems will weather the storm.
Benefits of an Asset Recovery System
An effective asset recovery management system helps mitigate potential damages and financial loss. Imagine how efficient your business would be if you could do the following all in one place:
Track contract delinquency status
Locate the whereabouts of your assets
Record all account-related communication
Manage hundreds of assets and recovery agents across the country
Calculate a gain-loss summary
Download the Asset Recovery Guide to find out more ways an asset recovery system can streamline your business.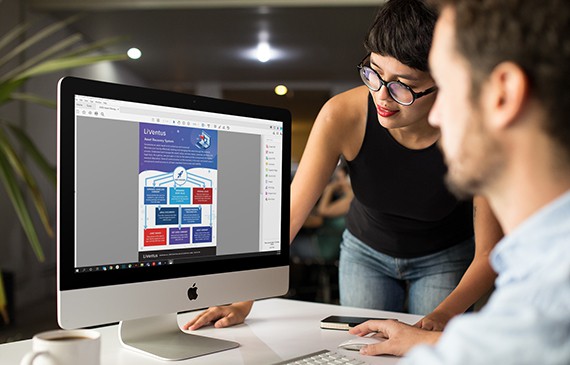 Here are 3 Scenarios Where Asset Management Makes a Difference
Your customer's contract or lease goes into default. Sometimes an asset needs to be picked up and recovered. When a customer's lease or agreement goes into default, effectively track and manage the recovery, refurbishing, remarketing, and any post-sale work needed.
You want to find possible profit opportunities.If your business has a resale strategy, keeping track of older assets may generate profit opportunities. Quickly find a third party seller that no longer wants their equipment. Then purchase equipment from the seller and remarket it.
Your customer chooses not to exercise their end of lease purchase option.On rare occasions, customers will want to walk away from their equipment after their term length. With an asset management recovery system, your company can easily coordinate the process and prep the asset for remarketing.
Juggling hundreds of assets in a spreadsheet just won't cut it. Since 2002, Liventus has created automated technology for the financing & leasing industry. Companies with robust asset recovery systems can turn potential losses into remarketing opportunities. With the help of secure tech protect confidential customer data, easily track recovery status, and calculate earnings and expenses.
Contact Liventus for a consultation.
Dan Levin is president and co-founder of Liventus. Connect with him on LinkedIn here