Introduction
During the month of October Liventus exhibited at the two major conferences in the finance and leasing industry – NEFA 2021 Funding Symposium held in Charlotte, NC from October 13-15, 2021, and ELFA 60th Annual Convention held in San Antonio, Texas from October 24-26, 2021.
Both the conferences were opened to the public. ELFA received about 931 registrations and about 77 virtual registrations while at NEFA there were approximately 200 people in attendance. It was motivating to see that all the exhibit booths were completely sold out. We witnessed industry leaders reunite, reconnect and exchange best practices for innovating, winning business, and leading in an age of rapid change.
As part of our Business Development initiatives, we decided to set up a physical booth at both conferences. Danielle Dolloff, EVP Business Development along with Dan Levin, President were at the booth and helped attendees discover the power of BI and automation and the importance of incorporating it into their business strategy within the Leasing and Fintech industry.
NEFA Funding Symposium 2021
The planning committee at NEFA developed the theme "reimagining everything" which was fitting given the elevated experience that was offered at the Symposium. These conferences provided more networking opportunities, new and inventive education, keynote speakers who provided fresh ideas for both the exhibitors and attendees to apply to their business, and a new Lab allowing attendees to discuss tangible issues with subject matter experts.
We were thrilled to be a part of the NEFA Education Session – A conversation about organizational cybersecurity. The session was moderated by our EVP Business Development, Danielle Dolloff. The presentation was paneled by our President, Daniel Levin, and Ken Smith, a Technical Director within RSM's Security & Privacy Risk Consulting practice and is the National Operation Lead for Cyber Testing. Ken has over ten years of experience in physical and cyber penetration testing and has worked across a variety of industries.
The discussion revolved around cybersecurity awareness and its ever-growing importance in our evolving workspaces. The discussion was followed by a Q&A session.
Like each year, NEFA also hosted Women in Leasing Lunch, held at La Belle Helene in Charlotte sponsored by Shari. Attended by Danielle and over 50 other influential women in the Leasing industry, the lunch witnessed the highest ever attendance.
The conference concluded with an extraordinary reception and dinner at Fahrenheit Charlotte featuring fantastic food, a cigar bar, karaoke, a fundraiser for the Chris Walker Education Fund, and jaw-dropping views of the city.
ELFA 60th Annual Convention
ELFA on the other hand hosted a hybrid event. The conference received about 931 in-person registrations and about 77 virtual registrations. At the 60th ELFA Annual Convention, industry leaders reunited, reconnected, and exchanged best practices for innovating, winning business, and leading in an age of rapid change.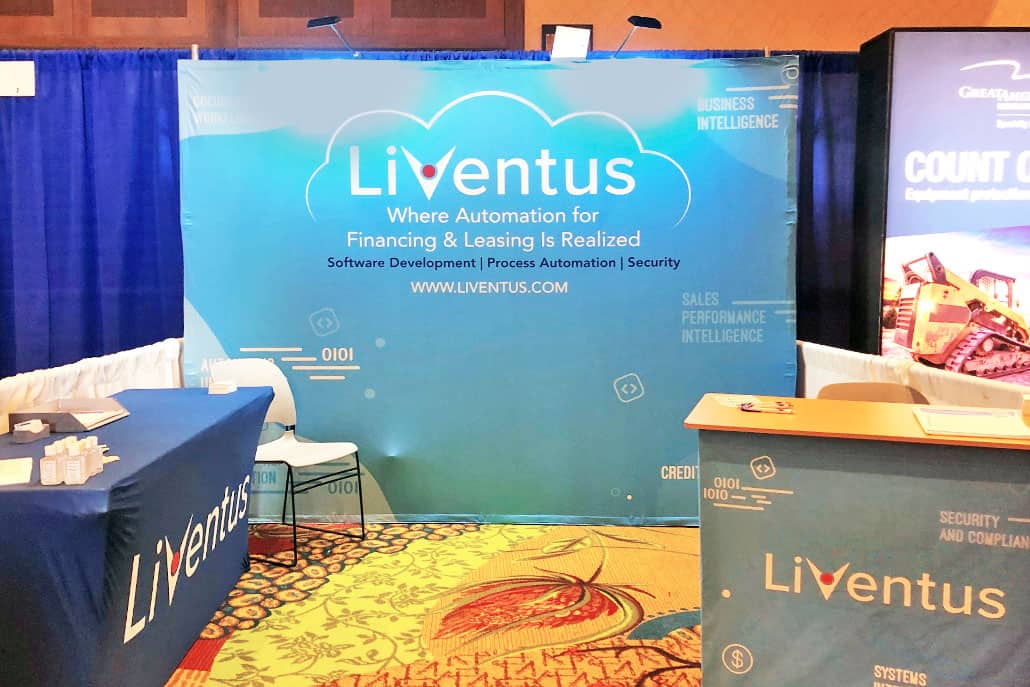 The event was spread across three days. The first day began with the setting up of the exhibits and Golf tournament followed by a luncheon. The day ended with the Women Council Reception which was attended by our EVP Business Development, Danielle Dolloff, and several other women in the leasing industry.
On the second day, there was a report and keynote address by Ralph Petta, President and CEO, ELFA, Dede Halfhill, renowned leadership expert and Colonel, USAF, and Michael Dicecco, Incoming ELFA Board Chair Executive Managing Director, Huntington Asset Finance. There was Equipment Leasing & Finance Foundation Luncheon on Day 2 as well.
The last and Final day also had a keynote address by Kris Snow, Chair ELFA. The 60th annual convention ended with a closing reception and dinner.
Both the conferences proved to be highly beneficial where our team of experts got to meet the industry insiders, leasing companies, and service providers to prepare for what's coming next.
---