Liventus got an opportunity to exhibit and present at ELFA Operations and Technology Conference and Exhibition, 2022, held in September at Sheraton New Orleans Hotel, New Orleans, LA.
The most successful equipment finance companies embrace technology to adapt their business models to meet changing customer demands. We believe there is a lot a business can achieve by eliminating repetitive cumbersome tasks to save time and improve accuracy through leasing automation. At Liventus, we work with you and your in-house IT team to create solutions tailored to your business. We aim to address the challenges holding back your business and develop state-of-the-art custom software or application.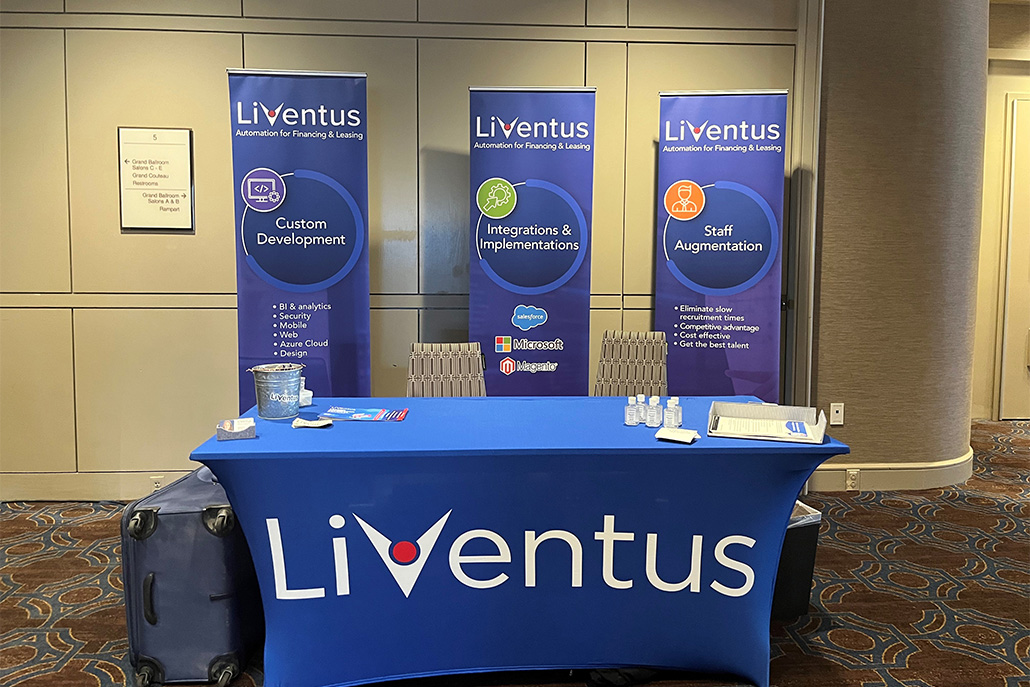 Danielle Dolloff, EVP of Sales and Marketing presented at Exhibitor Lightning Rounds and spoke about the Liventus services that break down into three major areas – Custom Software Development, Implementations and Integrations, and Staff Augmentation.
Custom development – when the customer has an idea and wants something new explicitly built for their business needs. Also, if the off-the-shelf software doesn't have the features that the customers want or has more than what is required to make, it is complicated or costly. This is when Liventus can help. Customers can hire us to build it for them. For example – think of a customer portal to access billing or their records, automate processes, or use AI to correlate data. We can build web applications of all shapes and sizes. We can build an eCommerce site or mobile app from the ground up.
Integrations and implementations – your CRM (Salesforce) doesn't talk to your invoicing system, and your staff is forced to do duplicate entries. We can get these systems to talk to avoid that. We do lots of integrations with lots of disparate systems. Also, we can help you implement software platforms, like Magento (owned by Adobe), an eCommerce platform, and help you customize Salesforce. We're a Microsoft shop, so we have extensive experience in Azure.
These two services are "managed," meaning you bring us an idea, a project, or a problem, and we figure out how to solve it and then get to work. This last part of our business is self-managed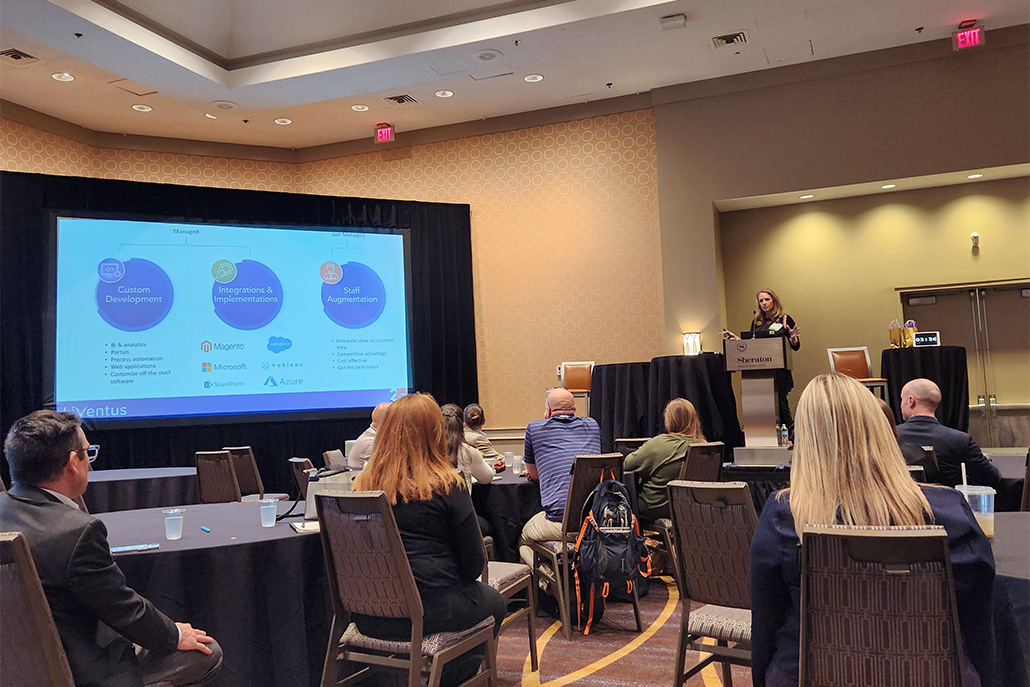 Staff augmentation – A scenario where the customer already has an existing tech team but needs some extra hands for a particular project. Customers don't want to hire someone full-time or can't hire and want a developer to come work on their team. Customers can manage them to hit your goals. It doesn't have to be a total time commitment. Liventus can help you provide the best talent in IT in the form of external hires to deliver projects that require a specific skill set for a limited time. Our experienced developers can work seamlessly with your team.
We have 20 years of working with equipment finance companies, but we also work in other industries such as retail, food, eCommerce, healthcare, etc. What this means for equipment finance companies is not only do we understand the industry, but our experience working with other industries means we're exposed to a wide variety of business processes, different technologies, and different solutions that we can bring to any project.
More specifically to equipment finance, we have developed custom software for Beacon funding, an equipment finance company that's been in business since 1990. We have been responsible for automating nearly every process they do. One such application that we built for them is a credit calculator. On the credit side, we've built a report that pulls in all the critical credit information they want- FICO scores, Paynet, bank statements, tax documents, criminal records, and social media presence. This information is then delivered to the credit manager instantly in a consistent format with key areas highlighted. Sometimes deals don't always end cleanly, and they need to deal with the asset, so we built them a tool that tracked everything in regard to helping them liquidate that asset as profitably as possible and help them keep track of all the many details. And lastly, they are big believers in data. They run their whole business on data – you can't manage what you don't know.