Northbrook, IL. January 25, 2022 — We are honored and proud to announce that Liventus has been recognized as a Great Place to Work ™ company 2022, USA.
This certification recognizes the best workplaces and work culture based on a transparent employee survey. The survey was conducted over a period of 2-week based on the Trust Index. It is a research-backed employee experience survey with a complete Culture Brief™. The data from the survey is then collected and analyzed by the Great Places to Work® Institute. The company must meet the criteria of the Trust Index to be certified as Great Places to Work®.
We're excited and honored to earn the Great Place to Work™ certification, which not only shows that 93% of employees say Liventus is a great place to work, but also shows that 100% of our customers would rate the service we deliver as "excellent". We are dedicated to providing our team the best experiences possible to fulfill them both personally as well as professionally and this certification supports that our efforts are working, said Dan Levin, President, Liventus.
In today's competitive times, we feel, our people, our work culture, and our work ethics distinguish us from the competition. We aspire to be a people-first organization and truly believe that our people are our biggest strength. Therefore, this defines our approach in what we do.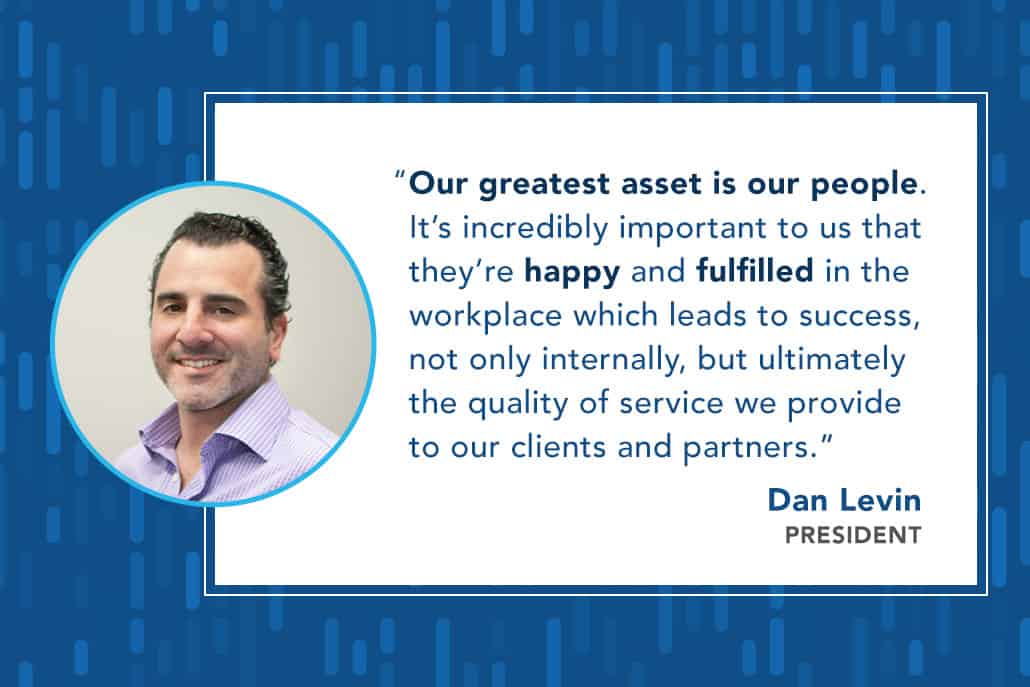 Dan Levin, also mentioned, Our greatest asset is our people. It's incredibly important to us that they're happy and fulfilled in the workplace which leads to success, not only internally, but ultimately the quality of service we provide to our clients and partners. We won't rest, however, and we will always continue to find ways to improve. Like all our successes, I share this with our entire organization I'm extremely proud of all of our employees who work together to make Liventus a top company to work for.
We thank all our employees for taking part in this survey and most importantly, thank them for their contributions and continued dedication to Liventus
ABOUT LIVENTUS
Liventus is a full-service and global business solutions technology company. They offer dedicated teams of full-time developers, designers, marketing professionals, network managers, and business consultants. Liventus specializes in financial technology business solutions that revolve around the latest software technologies, focusing on Microsoft .NET and Magento E-Commerce. Founded in 2002, Liventus is headquartered in Northbrook, IL, with additional offices in Arizona and India. For more information, please visit www.liventus.com.
ABOUT Great Place to Work ™
Great Place to Work ™ certification is the most definitive Employer of Choice recognition that organizations aspire to achieve. The certification is recognized the world over by employees and employers alike and is considered the Gold Standard in identifying and recognizing Great Workplace Cultures. Every year, more than 10,000 organizations across 60 countries apply to get Great Place to Work–Certified™. Their mission is to build a better world by helping organizations become a great place to work FOR ALL.