Introduction
While cyberattacks affecting companies like Apple, Uber, Target, and Sony receive massive attention across the world, for many enterprises, security is still an afterthought, an area to emphasize if and only if attacks occur.
Undoubtedly, cybersecurity exemplifies a significant financial investment for most organizations. Safeguarding software, networks, identifying and monitoring each endpoint, and continuously defending against forever advancing cyberattacks demands highly specialized personnel and technology.
Nevertheless, failing to invest in cybersecurity is not an option anymore.
Any investment you make must deliver something in return. You put time, money, resources, and effort into something – the bank, a stock, a fitness program, education – with the expectation that you'll make more than you put in. It's a common concept of ROI – return on investment.
It gets difficult to measure ROI several times because it's not always clear-cut what would have happened if you failed to invest. That's particularly true for software security.
Maybe you would have been breached ten times. Or a thousand times? Or sometimes not at all. There's no way to know for sure. Organizations invest so much in automation, tools, processes, and consulting. What do they get from all the time and dollars they spend?
The Real Cost of Cyber Attacks
With an average cost of $1 million, a cyber-attack has the genuine potential to cause lasting financial harm to companies and could even threaten their viability to remain in business. It's critical to understand that the losses aren't all purely financial either.
While the correct amount of ROI might look impossible to calculate, the risks of not investing in software security are apparent. Every day headlines chronicle the costly disasters that hackers can cause to individuals, enterprises, public utilities, and governments by exploiting vulnerabilities in software.
That's why we urge businesses to emphasize the fact that building more secure software is no longer an unnecessary cost center.
Four Elements To Evaluate In The ROI Of Software Security
The ROI of software security comes from four elements—strategy, people, process, and technology—that work in conjunction to help development teams embed security into the software without slowing them down.
1. Strategy
A secure software strategy begins at the top and makes its way throughout the organization. The entire C-suite must pledge to security, communicating that it is a top priority. There are several strategies and tactics to implement in embedding security in software development.
Substantial ROI comes from automated security testing like the static analysis. This process tests code initially in the software development life cycle (SDLC) before the code runs and when defects are easier and comparatively less expensive to fix.
You can also set up automated testing tools to identify only the critical or directly relevant defects to the software being built. The tools can find so many things.
2. People
One of the essential sources of ROI in software security is the efficient functioning of development teams. This happens by training one or two security experts within teams. That implies that the entire security team doesn't have to be directly involved with the development team. And that reduces conflict.
These security experts help you reduce triaging time.
Developers also tend to trust the members of their team more than those from an outside team. It cuts the communication costs, which brings ROI to the company.
3. Process
Embedding security in the software development lifecycle requires several complex processes that demand early involvement by business users, project managers, developers, and the security expert. This eventually helps organizations develop fully functional and secure software. An enterprise should adopt a process model where process enhancements are governed from a common framework.
This method will not ease all vulnerabilities but will intensify the probability of building secure software to meet user requirements cost-effectively.
4. Technology
For every software security program, there are two sides of the problem that organizations need to pursue: Measuring risk to inform action and utilizing metrics to train the development staff in ways that avoid the creation of new vulnerabilities. Metrics is the key!
If the metrics demonstrate trend lines going in the wrong way, then you fine-tune. You fail rapidly, you go back, and you fine-tune.
It's essential, however, to utilize metrics selectively. Several things to fine-tune from multiple directions can overwhelm developers.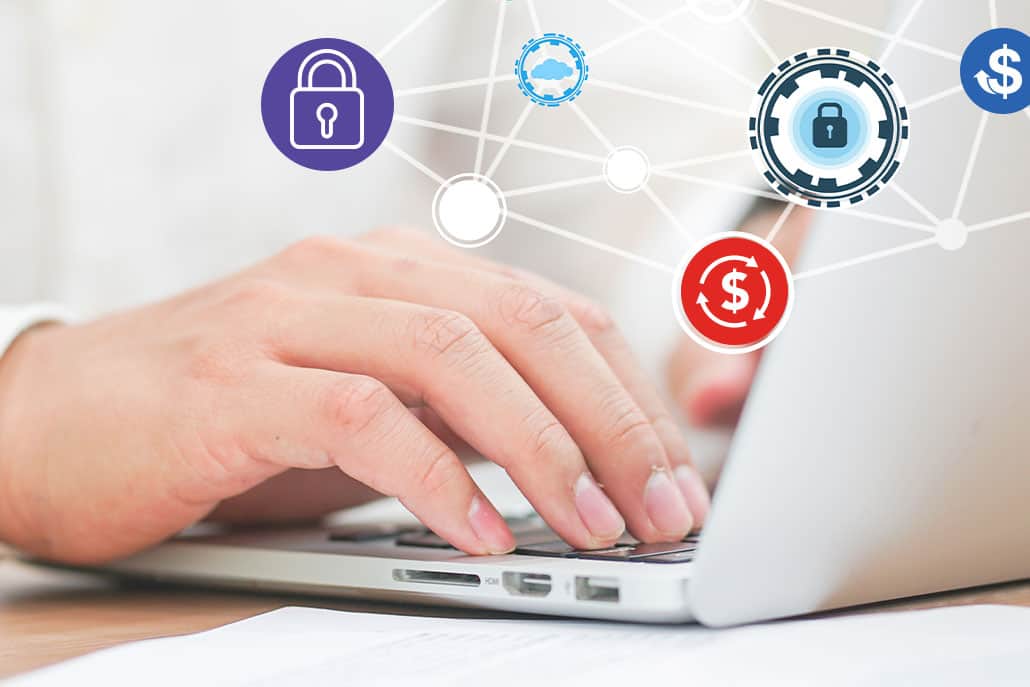 ROI in Software Security Matters
The end goal for any business is to augment investments through a combination of strategy, people, processes, and technology. When you have metrics in place, together with the apt framework for data classification and governance, choosing the suitable protection methods, controls, and technologies becomes much easier.
While there exists no specific way to ensure that software is 100% bulletproof, it is viable to ensure that a business's risk posture is aligned with its level of risk tolerance. This makes the best possible software security protection without breaking the bank.
At Liventus, we incorporate security into every phase of software development to assure safe operation. Our entire staff undertakes routine security and secure code training in addition to security monitoring. We weave security into the software development lifecycle, where we pass our code through static and dynamic code analysis to have the highest standards met.
Our experts can help you understand the SDLC process and integrate it with your tech for a better ROI. Contact us to learn more about this.

Some related articles
About the Author
Dan Levin – President
Dan is a founding member of Liventus and currently serves as the President. He oversees business operations, growth and manages software development.