You've possibly heard about headless commerce. It's one of the most talked over and least absorbed buzzwords in the eCommerce industry. This blog will reveal the common components of a headless commerce system. Additionally, you'll also see the advantages of adopting this architecture.
So, What is Headless Commerce?
In layman's words, headless commerce architecture is the separation of the front-end layer of an eCommerce website from the back-end eCommerce functionality. Headless commerce offers businesses the freedom of expression to create everything of their choice. Primarily, it empowers businesses to enrich the customer experience.
Ecommerce developers can leverage the front-end technology of their choice to provide high-quality content experiences while plugging in an eCommerce solution on the backend that governs the eCommerce functions.
It is enticing to note that the eCommerce platforms in this architecture provide fraud management, inventory management, security, and PCI compliance that can also associate with bigger important infrastructure points like ERPs, PIMs, and POS.
Headless Commerce vs. Traditional Ecommerce
Flexibility is the force behind a shift to the latest eCommerce models.
Since the customer-side of the website is separated from the technical side, the headless commerce architecture can provide businesses with an exceptional level of flexibility, which is essential in today's market.
This flexibility empowers businesses to build a unique customer experience on the front end. There are 3 main differences between the traditional and headless eCommerce platforms:
1. Front-end Development
Concerning front-end development, traditional eCommerce is easier to set up. All you need to do is choose a suitable theme and add your content and products. It certainly takes time to customize all the moving parts on the platform to function with each other.
Conversely, headless eCommerce needs you to build your front-end from scratch. This may imply that it takes longer to configure the web store as per your requirements. However, headless commerce offers more significant customization opportunities and design flexibility. Additionally, you can also build every functionality to match your business requirements.
Traditional eCommerce surely comes with few limitations in design and functionality but is stress-free to build and faster to launch. Alternatively, headless eCommerce offers greater flexibility for front-end development but usually takes more time to develop and launch.
2. Flexibility and Customization
Headless commerce offers you more flexibility when building the front-end, but what about the back end and eCommerce functions? Well, let's consider a traditional system first.
With traditional eCommerce, you are normally working using a ready-to-use template that connects directly to the back end. This confines certain things on what you can do, despite making the development easy. For example, it's a simple process to demonstrate and sell a few products on your website. However, as your business expands, you may find it problematic to scale and market your business without additional solutions.
Alternatively, headless commerce is fully customizable. This implies that it is flexible when it comes to front-end development as well as back-end development. One can design personalized experiences for different target markets in lesser time. In general, headless eCommerce is the apparent winner when it comes to flexibility.
3. Technical Knowledge
Traditional eCommerce demands far less tech knowledge than headless eCommerce. Several platforms make setting up your online store hassle-free for businesses that do not have the budget or knowledge for advanced development.
On the other hand, for those who do have the technical knowledge, headless eCommerce provides endless customization opportunities and allows you to build more targeted experiences for different customers. This, together with its scalability and increased customization, makes it a top choice for several larger and growing businesses.
In short, to begin with, and to maintain a headless eCommerce website, you will require technical knowledge of development or access to headless commerce developers who can assist you with the same.
Benefits of Headless Commerce for E-commerce Businesses
There are numerous benefits to using both a commerce-led and a content-led eCommerce strategy. Content- and experience-led strategies leveraging headless commerce can facilitate businesses with:
Cutting-edge technologies to build visionary, fast websites
Flexibility and acquaintance for developers
Thorough ownership over site architecture
Marketing efficiency for innovation without harming back-end processes
Speed to market for international and omnichannel go-to-markets
Conversion rates and lesser customer acquisition expenses
Additionally, headless commerce opens multiple possibilities with businesses looking for a content-led strategy to start with. There are no restrictions to the customizations that can take place in the digital eCommerce space.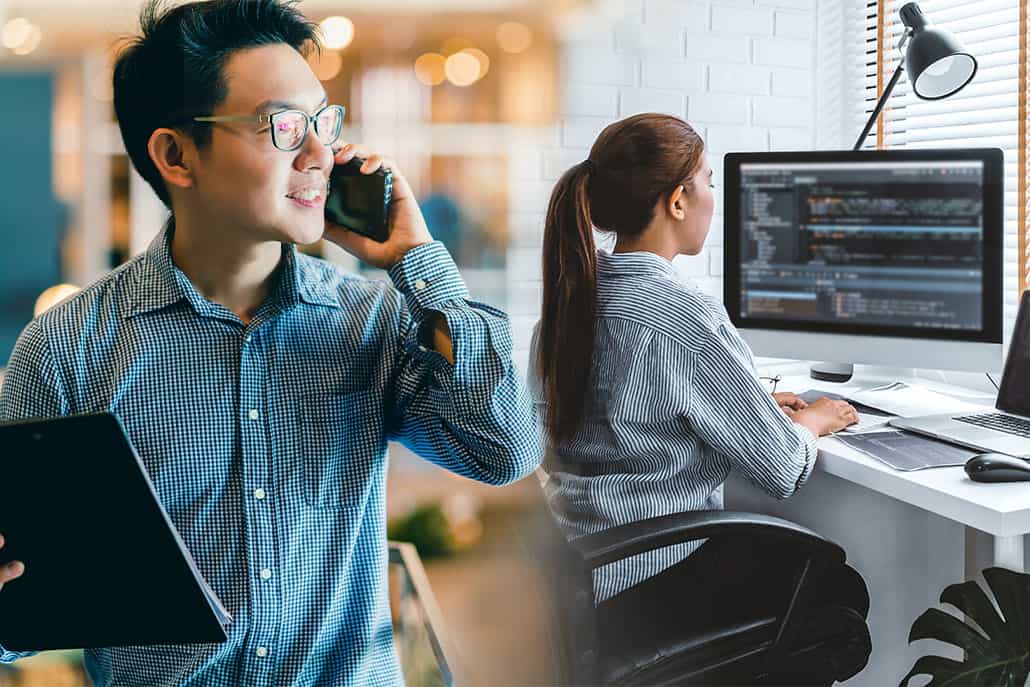 Instances of Headless Commerce in Action
1. Nike
The world's famous retailer of shoes has shifted to headless eCommerce. Nike wanted a mobile-first approach that could best align with their overall strategy of achieving more sales on mobile customers.
2. Amazon
The biggest online marketplace provides users the capability to order in numerous ways by integrating Echo, which depends on voice commands, as well as Dash, which manages orders specific to devices it is connected to by the push of a button.
3. McDonalds
From buying Dynamic Yield's AI-powered customization platform for web, app, and IoT, to receiving payments from WeChat, McDonald's is excelling in headless commerce on a whole new level.
Way Forward
According to Retail Dive, 60% of businesses identified two strategies as essential to governing or cutting the customer acquisition costs: developing content to publish through their channels and enhancing their overall digital experience.
As we continue to move towards a relationship marketing model that is informed by content, mixed with commerce, and grounded on experience, you must be immensely agile and adaptable to flourish.
The only constant changes. It would be best if you got comfortable with it, for it is coming whether you like it or not.
Headless eCommerce allows you to rapidly adapt to change while attaining a lesser total cost of ownership, quicker time to market, greater security, and everything you require to provide a top-notch online shopping experience. Headless eCommerce is a way to attain all of this with added flexibility and choice regarding what frontend you use.
We can help you drive content-led and experience-led online stores by upgrading your eCommerce to headless commerce. Alternatively, there are many technology options available that allow for phased transition versus a complete switch. Magento Commerce offers a wide variety of headless commerce elements that can be integrated with existing eCommerce architecture.
To learn more, reach out to our in-house experts and know how your business can get a head start on tomorrow.
About the author
Tim Dolloff is Executive Vice President of Client Relations at Liventus. Connect with him on LinkedIn here.