Northbrook, IL. December 6, 2021 — Innovation has always been the game in the development and IT services landscapes. The constantly evolving industries are considered one of the main pillars in today's global economy. In fact, research shows that global IT spending is jumping at least 9% this 2021.
Therefore, Clutch like every year recognized the brilliance of the top service provider in various IT and development industries. There were 15 leaders ranked from various segments including cloud computing, managed service provider, big data, software development, web development, and more.
Here, Liventus was awarded as the top Global leader in E-Commerce and custom software development.
"We are honored to again be recognized as a Global Leader with Clutch. This is a testament to all of our Liventus team members", said Dan Levin, President of Liventus. "It's their expertise along with their hard work and dedication creating innovative technology solutions and business automation that continue to lead our clients' to successful outcomes."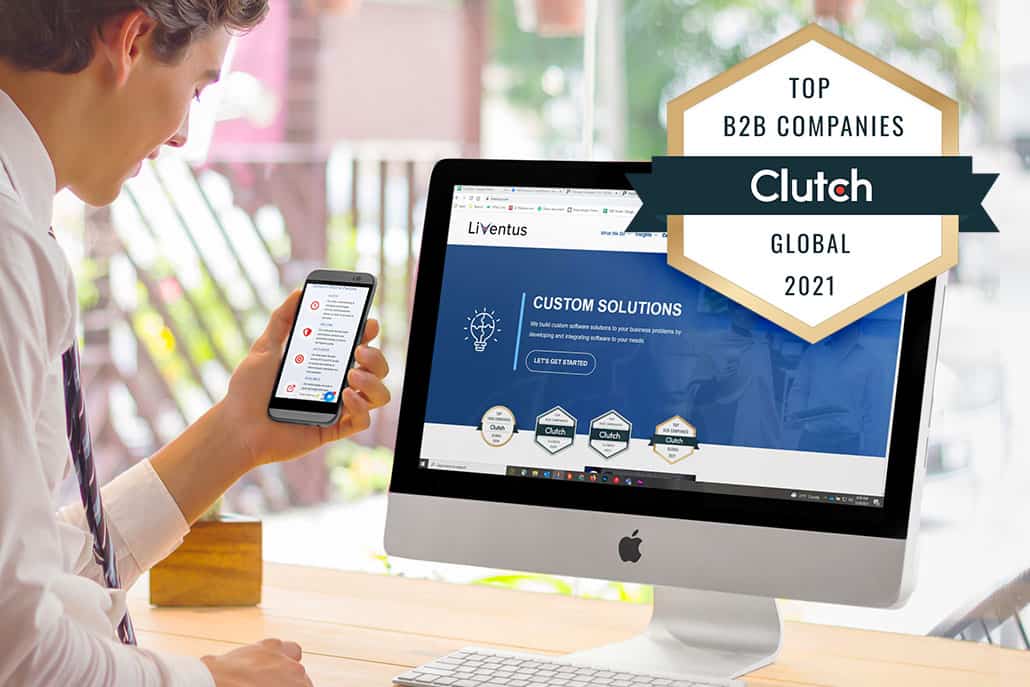 The platform's team goes through a meticulous evaluation process. Analysts from the platform look at countless B2B firms' market positions, client feedback, past recognitions, online presence, and more.
"It's a massive honor for us at Clutch to celebrate the global leaders in the development and IT services industries!" said Clutch Customer Experience Manager Jeremy Fishman, "These firms cemented their reputation through invaluable hard work and dedication. Their passion pushes the sectors forward!"
It has been another year of explosive growth at Liventus. This growth has been fueled by its dedicated team of professionals helping achieve this key milestone by showing exemplary performance in client servicing and helping businesses leverage their full potential using custom tech solutions. And the clients for acknowledging the efforts and making this award possible.
ABOUT LIVENTUS
Liventus is a full-service and global business solutions technology company. They offer dedicated teams of full-time developers, designers, marketing professionals, network managers, and business consultants. Liventus specializes in financial technology business solutions that revolve around the latest software technologies, focusing on Microsoft .NET and Magento E-Commerce. Founded in 2002, Liventus is headquartered in Northbrook, IL, with additional offices in Arizona and India.
For more information, please visit www.liventus.com.
ABOUT CLUTCH
Clutch is the leading ratings and reviews platform for IT, marketing, and business service providers. Each month, over half a million buyers and sellers of services use the Clutch platform, and the user base is growing over 50% a year. Clutch has been recognized by Inc. Magazine as one of the 500 fastest-growing companies in the U.S. and has been listed as a top 50 startup by LinkedIn.