Introduction
At the core of every growing and successful online retail enterprise is a robust and secure e-commerce platform. The platform should ideally unite all back-end and front-end operations while providing resources and tools to manage all aspects of your e-commerce offering.
Although digital commerce was already rapidly growing yearly, the COVID-19 health pandemic pushed the industry into hyperdrive. Did you know that for many brands and businesses, digital is now their main sales channel? This is because consumer confidence online is continuing to soar. And there is no doubt that, like the B2C industry, the B2B industry is also growing online. It is not surprising that B2B e-commerce is expected to reach a valuation of a whopping $1.8 trillion by 2023.
Given the predominance of online sales, an excellent e-commerce website or platform does not just need to load quickly, offer an excellent shopping experience, and convert more customers, but it also needs to be powerful, flexible, secure, and easy to administer. This is especially true when it comes to content management.
What is Adobe Commerce?
Adobe Commerce, formerly referred to as Magento, has been a popular and reliable choice as a comprehensive e-commerce platform. With so much uncertainty and chaos in the world because of the pandemic, you might have missed the news that Adobe officially consolidated the branding of Adobe Commerce Cloud and Magento Commerce to the single brand, aptly called Adobe Commerce.
Adobe Commerce has rich capabilities and amazing features and allows users to easily develop customizable e-commerce experiences and integrate with various e-commerce technologies and apps from managing stock to checkout.
Note that content management is another area where Adobe Commerce shines. Some e-commerce platforms make it challenging to add new content, update current content, and make needed changes to your online store.
However, Adobe Commerce boasts out-of-the-box tools and functionality that simplify things dramatically, like Adobe Stock integration and the Page Builder.
A Trusted Platform
Adobe Commerce is one of the most trusted e-commerce solutions in the world, and more than 250,000 brands worldwide make the most of the Adobe Commerce platform. The best thing is that Adobe Commerce offers robust and secure personalized shopping experiences for B2C as well as B2B needs.
Given the rapidly changing and dynamic technology, businesses need to keep pace by continually modernizing and revamping their e-commerce stores. Many people still use obsolete platforms without even knowing it.
This means that they are more vulnerable to security threats and breaches. By upgrading to Adobe Commerce, you can leverage modernized technology solutions. If you upgrade to Adobe Commerce, you can protect the image and reputation of your brand and keep the website safe. This is because Adobe Commerce is built on secure and modern architecture.
What are Website Support and Maintenance Packages?
Developing a website requires considerable resources in terms of time and money. Also, after building, you have to assume a specific degree of responsibility. This is important to ensure that you optimally and continually reap the benefits from your website or online store. To achieve this, it is crucial to opt for the most efficient and effective website support and maintenance services.
Website maintenance comprises some key areas that require attention on a frequent basis. They are security, design, content, technical SEO, performance, and functionality. Website maintenance involves regularly checking your site for issues and keeping it relevant and updated.
You should do this on a consistent basis to keep your website secure, encourage continued online traffic growth, and improve your SEO and Google rankings.
The best way to achieve this is to buy website maintenance and support packages from reliable vendors, such as Liventus. This will ensure that your website consistently delivers your customers the best user experience. This will enable you to target the right audience and bring in and retain potential customers.
Do all Websites Need Maintenance and Support Plans?
Maintenance and support service plans, such as Liventus Platinum Package, are indispensable for every website that needs to attract visitors through engaging content. In the beginning, you may feel that website maintenance and support is an expenditure that you can avoid, especially if you are on a tight budget. However, we recommend that you opt for the right maintenance and support service packages to pursue your long-term goals.
Maintenance is vital to achieving the results you expect from your website. Every website needs further support, checkups, and updates. Choosing a monthly Liventus Platinum Support Package is essential, and you can't ignore it. This is because the absence of a support plan can influence your e-commerce website or platform performance and SEO ranking as well as user experience adversely.
However, keep in mind that the extent of focus and attention you may have to devote to your site depends on many factors. For example, the type of maintenance and support services depends on the complexity, nature, and purpose of your site.
If you're an e-commerce merchant or e-store owner operating on Adobe Commerce, it is crucial to consider Adobe Commerce support and maintenance packages.
When you have built something of great value, you must protect it. Your website is developed, and business is going well, and the best way to keep it that way is by investing in ongoing website support and maintenance.
The team at Liventus has years of experience supporting and maintaining digital platforms like Adobe Commerce and Magento Open Source. They have a list of features you must pay attention to when picking the best website support and maintenance package.
Liventus understands that websites that produce excellent ROI are a living and changing asset for businesses and companies. Building and maintaining a site should be more than merely a one-time business transaction. This is because a website is an online storefront and a means of connecting with clients and leads.
Benefits of Hiring a Website Maintenance Company for Supporting Your Adobe Commerce Website
Business owners often misjudge the need to suitably and frequently maintain their e-commerce website. They often trust another web agency for developing their website but then employ their own resources for handling the site.
Although this approach isn't wrong and may work in a few cases, business owners usually spend more on maintenance than on-site development.
Here are some reasons and benefits of hiring a website maintenance agency for your Adobe Commerce website.
Major Upgrades
Adobe Commerce website maintenance and support companies, such as Liventus, monitor major technological changes regularly. As they have more talent and resources, they are often in a better position to make changes and implement new technology updates to your project.
You probably know that there are frequent updates from internet browsers, search engine algorithm updates, and server-level updates from your website hosting platform. This is why there is consistent website maintenance that you have to stay on top of to optimize your site.
However, with a maintenance service plan, you will have a skilled and experienced firm ensuring that your Adobe Commerce website is updated on its security patches and any other upgrades that will help the website run smoothly. Signing a website support contract for your Adobe Commerce site can save you time, allowing you to focus more on running your core business rather than constantly monitoring your e-commerce website.
Focus on Your Core Business
One of the most significant challenges in maintaining an e-commerce website is that it consumes your time. Usually, business owners and entrepreneurs simply don't have the time to maintain their websites.
A reliable website maintenance agency can usually accomplish the task and implement changes in just a fraction of the time.
Liventus is a pioneer in delivering and maintaining state-of-the-art online storefronts for its customers. The company provides B2C and B2B solutions to businesses of all sizes all over the world. With their professional maintenance and support services for your Adobe Commerce website, your business is in safe hands.
Performance Monitoring
Website performance for e-commerce websites and platforms has become one of the major factors in Google rankings. Keep in mind that website speed and user experience matter. A professional maintenance agency is better equipped and more experienced to handle website performance and implement creative and new measures for improved performance.
Prevention is more affordable than recovery. Automated and consistent monitoring of your whole Adobe Commerce platform means that performance and security updates are applied as soon as they are available, and backups are regular. It also ensures that irregularities are addressed before they become a huge problem.
Grow Customer Traffic
Search engines, such as Google and Bing, frequently update their algorithms. This is why the competitive landscape is regularly changing. So, keeping up with the most recent trends in SEO practices and maintaining content frequently is important to improve your search engine rankings.
The right website support and maintenance services will help add new features based on ever-changing technology, changing algorithms, or customers' requests while helping you get an edge over your competitors.
The team at Liventus will help you keep track of your progress by updating and maintaining blogs, and web analytics, helping you get the most out of your e-commerce website investment.
Enhance Security
Keeping up the security of your e-commerce platform is integral. By hiring a professional maintenance expert for your Adobe Commerce platform, you can rest assured that all of your security checks and security patches are updated. Also, keep in mind that regular maintenance work will help thwart any cyber-attacks, such as phishing attacks, on your e-commerce website.
In case of an attack, you can contain a loss in sales by using a reliable and experienced team of Adobe Commerce developers and maintenance experts. A group familiar with all your crucial assets and the Adobe Commerce platform performs swift recovery measures, restoring your systems to peak performance as early as possible.
What Services are Included in the Liventus Platinum Support Package for Magento Open Source and Adobe Commerce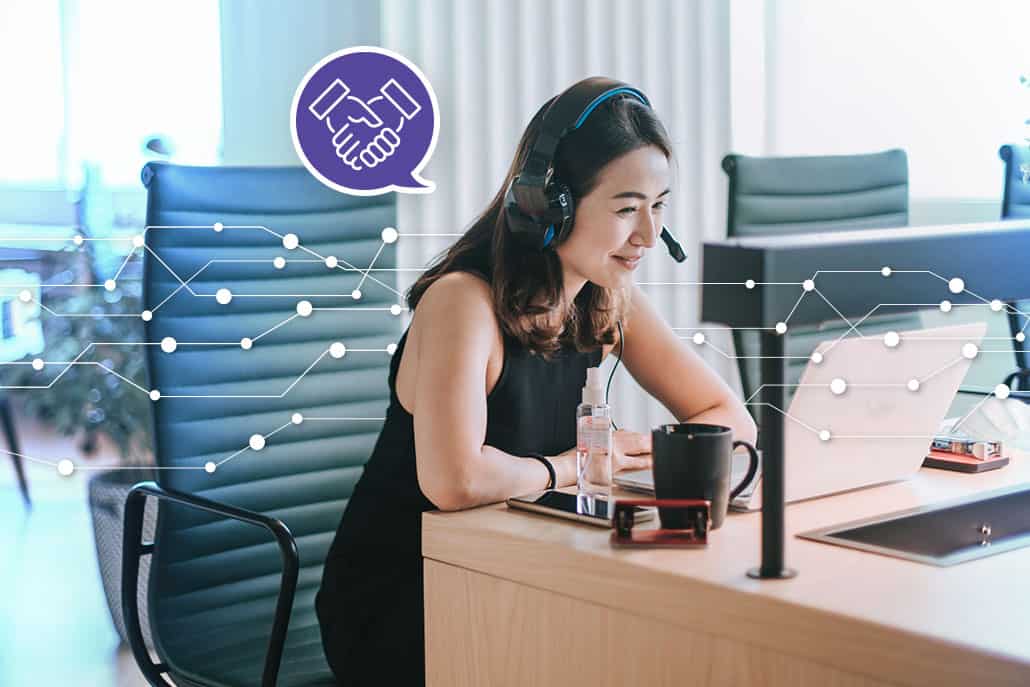 Liventus offers an ongoing e-Commerce store and Magento Open Source website routine maintenance and support packages to help keep online businesses running efficiently, smoothly, and without downtime.
Their team of expert and certified Magento and Adobe Commerce web developers are available 24/7 to address security threats, resolve technical issues, upgrade digital assets and answer any queries or questions you might have regarding your Adobe Commerce business site.
The Liventus Platinum Support package for Adobe Commerce and Magento Open Source offers the following services
Maintenance
Magento Extension Installation
Magento version upgrades
Security Patches Installation
Code Audit and Code Repository
Quality Assurance and Quality Testing
Anti-virus Scans and Analysis
Backup Configuration
Malware Scans and Analysis
Support
Dedicated Project Manager
Extension Enhancement and Support
Magento Administration Support
Email Support
Remote desktop assistance
24/7 Site Monitoring
Training
You can choose extra features based on your specific needs, and you will receive a monthly security scan. The amount of discount and response time will depend on your custom quote.
When you choose an Adobe Commerce support and maintenance package from Liventus, your online business will continue working for you, generate more sales and always be accessible by all your customers, regardless of the problem. So, choosing an Adobe Commerce maintenance package from Liventus provides your e-Commerce business with the guarantee that your website will always run with optimal efficiency.
Their diverse range of customized and affordable Magento Open Source and Adobe Commerce maintenance packages include theme modification, hosting, website monitoring, software upgrades, routine testing, security patches, and optimization.
Who Should Opt for Liventus Platinum Support Package
Liventus provides Magento and Adobe Commerce maintenance and support services that keep your site secure and updated. These services are ideal for people facing the following challenges.
Complex Requirements
Magento websites can sometimes have issues or enrichments that can't be fulfilled by an average in-house IT team or, in the case of small and emerging online businesses that don't have in-house technical resources.
Resource Utilization and Time Constraints
This constraint is one of the key factors when issues with the website require a faster turn-around time, which may not be achieved when your in-house technical team is engaged with many core operational processes and issues.
If your e-commerce business has the above reasons for choosing an external maintenance service provider, Liventus can offer you the optimal cost and value-driven advantage with its flexible pricing model that covers all facets of website maintenance and support.
Comparison with Other Support Packages and Added Benefits
Liventus Platinum Support Package offers better maintenance and security services than other providers. The company understands how to get the best from Adobe Commerce and Magento Open Source, powered by Magento and various other Adobe products for your direct-to-consumer, retail, or business-to-business e-commerce operation and can also leverage the built-in functionality to minimize customization.
Why Choose Levintus
Top-tier companies and businesses across the US trust and rely on Levintus Magento and Adobe Commerce website maintenance and support services. When you choose its Adobe Commerce support and maintenance services, you will benefit from reliable and dedicated 24/7 support, so you can focus on your core operations without worrying about the issues and problems with your Adobe Commerce website.
Liventus Platinum Support Package offers Magento and Adobe Commerce support and maintenance services that give you the following distinct advantages for your e-commerce business:
Brand-new and robust features on demand
Best-in-class Adobe Commerce and Magento extensions
Magento PHP Support
Industry-leading security
Magento and Adobe Commerce Emergency Support
Get in Touch
How your customers' shop is changing rapidly, with technology, machine learning, and AI being integrated into our online shopping habits. And by leveraging the features and security of the Adobe Commerce platform, you can better serve your customers online. However, you have to keep your website updated.
This is where Magento and Adobe Commerce maintenance and support services are highly recommended.  The Liventus Platinum Support Package will not only increase your site's security and visibility on various search engines but will also enhance the overall UX of your e-commerce business. This will help drive conversions and repeat sales. The power of Adobe Commerce can be instrumental in scaling your business. To get more information, you can call 847-291-1395 or send an email at info@liventus.com.
---
About the author
Danielle Dolloff – EVP OF BUSINESS DEVELOPMENT
Danielle runs sales and marketing for Liventus. She is passionate about tackling new challenges and unlocking business opportunities.