In 2015, Magento released a major update of its groundbreaking content management system. Magento 1 was on the way out. The future of Magento eCommerce was Magento 2.
There's a reason Adobe paid $1.68 billion to acquire Magento in 2018. Upon its debut, Magento 2 was one of the most powerful and popular eCommerce platforms in the world, and that holds true to this day. The migration from Magento 1 to Magento 2 started almost immediately. Now more than ever, companies with Magento 2 websites need to consider making the switch.
In an eCommerce landscape accelerated by a year of pandemic, here are six reasons eCommerce companies are upgrading to Magento 2, either in-house or with the help of a qualified Magento 2 developer.
1. Magento 1 No Longer Supported
Even if there were no other reasons, consider this—Magento 1 is no longer supported by Magento and its parent company Adobe. Magento 1 and Magento 2 co-existed as joint options for five years, despite Magento 2's superiority. Not every merchant wanted to bother migrating their stores from Magento 1 to Magento 2, especially if the store was performing to expectations. If it isn't broken, why fix it?
But on June 30, 2020, Magento discontinued support for Magento 1. What does it mean to persist with a software for which the developer has terminated support?
It goes much further than the fact that you can't rely on Magento or Adobe to troubleshoot your site for you if something breaks. The more pressing concern is that Magento will no longer push security patches and updates for Magento 1.
Without those patches, the security of your Magento 1 web store will quickly fall apart. It will become vulnerable to DDOS attacks, spam registrations, and brute-force penetration attacks in a way that it never was before June 30 2020.
The consequences of this kind of security collapse can be devastating. Your customer's private info, like addresses and credit card numbers, could be stolen with impunity, resulting in a PR disaster and widespread, justified public distrust. As if that weren't bad enough, your site will lapse out of compliance with crucial regulatory controls like ISO 27001 and PCI DSS. If you face a security audit by regulators, you may be hit with stiff fines and/or orders of closure.
In short—to keep Magento 1 after end-of-life is to court disaster. No wonder longtime Magento 1 merchants are biting the bullet and making the upgrade.
2. Better Performance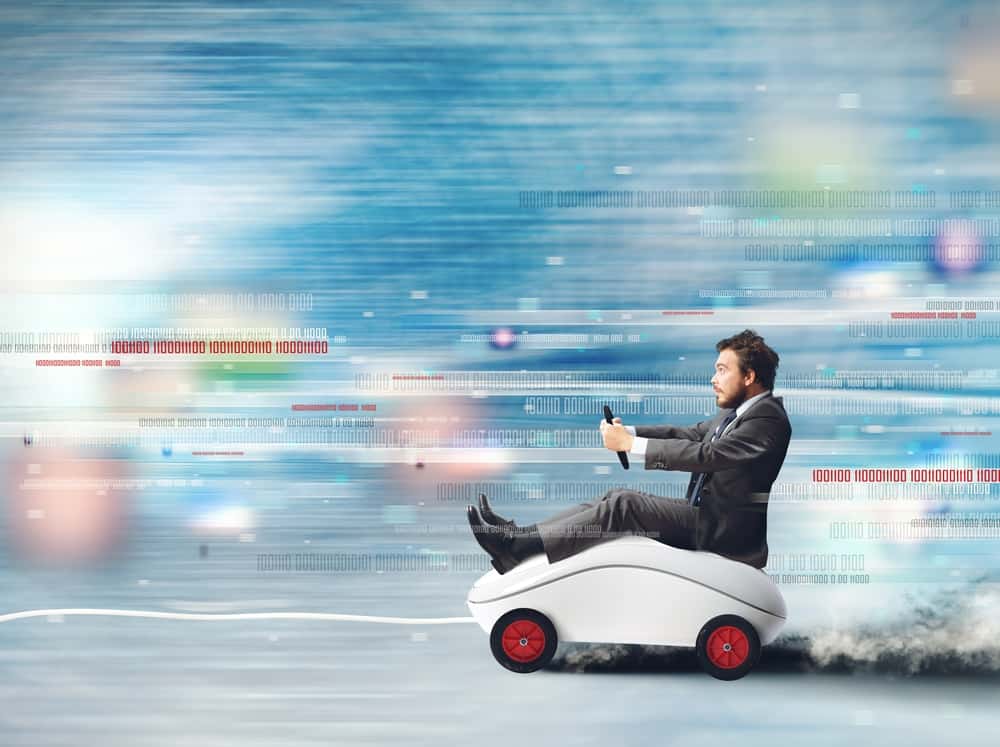 Now that we've gotten past the threats and admonitions, let's look on the bright side—how is Magento 2 lightyears better as an eCommerce solution than Magento 1?
Near the top of the list has to be performance. The performance of Magento 1 was a constant thorn in the side of its users. Even after extensive performance optimization, getting a page built on Magento 1 to load in less than two seconds is like pulling teeth.
Google rates two seconds as the absolute maximum acceptable page load time for eCommerce users. In other words, Magento 1 left very little in terms of wiggle room. Put simply, the faster the store load time, the more likely visitors are to stick around long enough to purchase.
Magento 2 improved on the out-of-the-box performance of Magento 1 by adding the Varnish web accelerator to the tech stack. This program enables full-page caching, storing the cacheable data in a separate virtual memory space where it can be queried and recalled at will. Blocking an eCommerce site from unnecessary caching speeds it up considerably.
Magento 2 is 25% faster than Magento 1 out of the box, able to process 39% more orders per hour, with instant server response for catalog access, 51% faster checkout times end-to-end, and 66% faster in server response for the add-to-cart function.
But even out of the box, Magento 2 isn't fast enough to satisfy the instant-gratification culture of the modern eCommerce landscape. Magento 2 developers can proactively improve the performance of the site even more by selecting a lightweight theme, compressing images, enabling flat cataloging and products, removing unnecessary extensions, using a dedicated server, and using an Edge computing solution like a CDN (content delivery network).
3. Improved Scalability
Scalability isn't the first thing people think of when they consider the advantages of Magento 2. The company built its name on flexibility, not scalability. But scalability is baked into the flexibility cake. And though scalability isn't its most-touted feature, Magento 2 can be as scalable as you want it to be, thanks to its easy-to-customize architecture.
Every eCommerce merchant needs to consider scalability, yet it often gets lost in the shuffle in the rush to clear the basic hurdles it takes to launch a store. But failing to plan a store development project for scalability can lead to problems down the road when you try to grow. It pays to plan for success and build your Magento 2 store to scale from the start.
Start by arming your site with analytics and statistical tools to track your site's performance and user behavior. Magento 2 doesn't come pre-loaded with analytics like other platforms, but it has the benefit of easy integration with lots of open-source statistical tools. You should have no problem arming your site to collect the data you need to scale.
The enhanced caching ability of Magento 2 also allows a store to shoulder more traffic and orders without an increased caching burden killing site performance.
Magento 2 improves on its predecessor with easy database maintenance and a highly modular architecture. This enables a developer to replace older modules with counterparts that have been custom-designed for scale. Magento 2 also provides a series of future-performance tools, so you can simulate the site's performance in the face of various traffic and order loads.
Using these tools to find errors that will only emerge in high-traffic conditions will help prevent your store from crashing at the worst possible time—when tons of users are visiting and ready to buy.
4. More Customization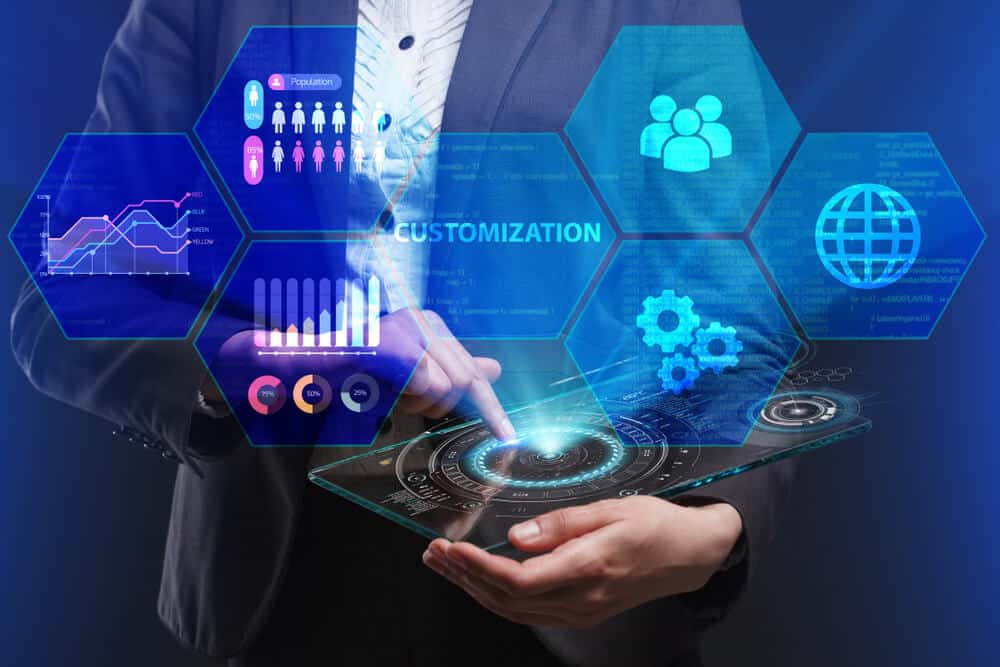 Ever since Magento 1 hit the marketplace, customization has been a key selling point. In the hands of a talented developer, the Magento open-source code can be manipulated to make your online store almost anything you could possibly imagine.
The Magento 2 architecture is more customizable than ever. Its modular components make it easy to tweak and adjust without compromising other components. Additionally, Magento 2 eclipses its predecessor in its ability to run multiple extensions without conflicts or crashes.
You don't have to develop the store from scratch either. Magento 2 enjoys a robust selection of pre-designed themes, modules, and extensions, as well as a highly-engaged developer community. If none of it suffices, however, you can always code themes, modules, and extensions from scratch. The sky's the limit with Magento 2.
5. Advantages for SEO
Upgrading from Magento 1 to Magento 2 not only makes your online store better and more secure—it also makes your online store easier to find on search engines. Magento 2 comes with a number of advantages for search engine optimization (SEO).
Not the least of these advantages is the improved performance itself. Search engines can detect site performance and will downrank slow sites. Magento 2 is also more mobile-friendly, which makes a big difference in SEO thanks to parameters like Google's "mobile-first" indexing.
Other ways in which Magento 2 makes SEO easy include:
Easy customization of URLs to be more SEO-friendly, including the use of hyphens, flat site architecture, and keyword-rich URLs.
Easy generation of XML sitemaps, which help search engine web crawlers find every page in a hefty site index.
Introduction of rich snippets to help meta content stand out on search engine results pages.
Bulk implementation of metadata, so you don't have to perform repetitive SEO meta tasks on hundreds of product pages.
Availability of broad-spectrum SEO extensions to help you track and manage your site's SEO at a glance.
6. More Sound Security
We have already discussed how sticking with Magento 1 past its end-of-life poses serious security risks now that there are no more security patches.
Conversely, Magento has gone to great lengths to make Magento 2 as secure as possible right out of the box. Of course, its ease of customization means that the code will be manipulated in such ways as to create vulnerabilities, so Magento 2 development must be undertaken with the principles of secure software development.
But Magento 2 gives you a good head start, thanks to the inclusion of security features like:
Improved Data Encryption. Magento 2 masks all sensitive information with top-of-the-line 256-bit encryption and hashing.
Improved Session Validation. Magento 2 security imposes a series of validation variables that checks the current session against previously-stored session data. This check helps confirm that users are who they say they are. If the check returns a zero value on the variable, the session times out and the user must re-enter credentials.
Cookie Validation. A "malicious cookie" doesn't sound very intimidating, but it is actually a serious threat. Magento 2 responds by imposing a secure cookie type transmitted over a secure HTTP network. Adding SameSite and HttpOnly attributes makes the cookie completely secure.
CSRF Protection. Magento 2 guards against Cross Site Request Forgery (CSRF or XSRF) by adding secret keys to the URL configuration.
Conclusion
"Out with the old, in with the new" is a running theme in software and web development. Online merchants holding fast with Magento 1 need to consider the advantages of upgrading—performance, SEO, security, scalability, customization, and the end of service for Magento 1. Taken as a whole, making the upgrade to Magento 2 is the no-brainer of the decade.
Migration to the new Magento 2 platform can be a daunting process. Even if you are thinking of staying with Magento 1 for the time being, it is a good idea to open a conversation with your Magento solution partners about how to best handle the future of your online business and put together a long term transition plan.
At Liventus, we have been developing e-commerce sites for over two decades now. We are a Magento Professional Solution Partner with expertly trained staff capable of making your transition to Magento 2 seamless. Contact us today to learn more.