What is Buy Online, Pickup In Store (BOPIS)?
Buy Online, Pickup In Store (BOPIS) is a way of buying a product, paying for it on the internet, then collecting it yourself from a physical brick and mortar shop. Watch the webinar with eCommerce expert Tim Dolloff and find out how Liventus can help your eCommerce site with BOPIS.
For our client Fruitful Yield, we implemented the Store Pickup option in their website so that their customers can select the products to buy from the respective store and pay it online.
In the current COVID-19 situation, the pick-up-in-store feature is crucial for all the retailers to have it in their websites.
Here's how we featured Fruitful Yield's store pickup on their website: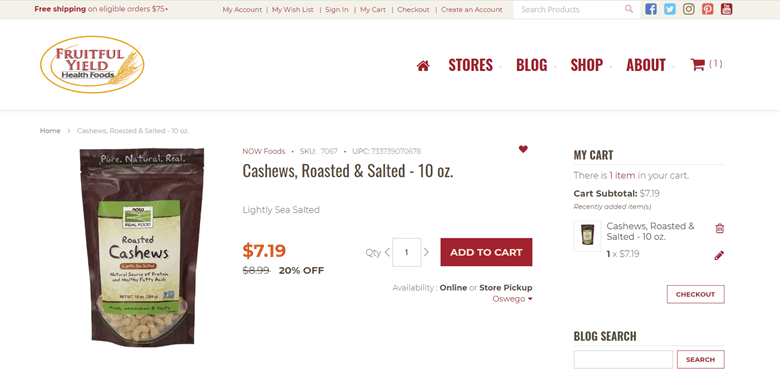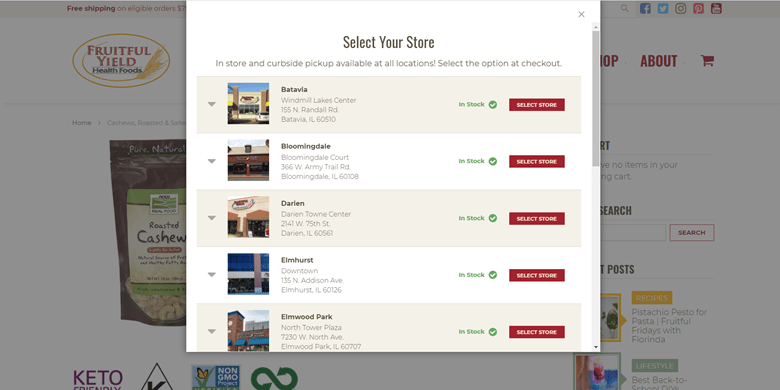 Benefits of BOPIS Options on Your eCommerce Site
Offering store pickup for online orders gives your local customers a convenient alternative to shipping.
Customers using your pickup-in-store option don't need to pay the shipping cost. So, they opt for using pickup-in-store and might see and buy more products when they enter the store.
Customers have the flexibility to pick up the product from the store, on their way to office, home or while they are doing errands.
Having the customers pick-up-in-store is the perfect way for your retailers to drive in-store foot traffic and connect their offline and online experiences.
Increases Average Order Value and overall sales. Pick-up-in-store also increases the inventory velocity of your store stock.
Makes shopping easier for customers. If the customers want to search and buy online, they can do that but if they want the products to be delivered right now, the pickup-in-store will be very helpful for them.
The online and in-store inventory system can be merged. Orders can be fulfilled easily both from the distribution center or from the store. So basically, the pick-up-in-store is also widening the inventory.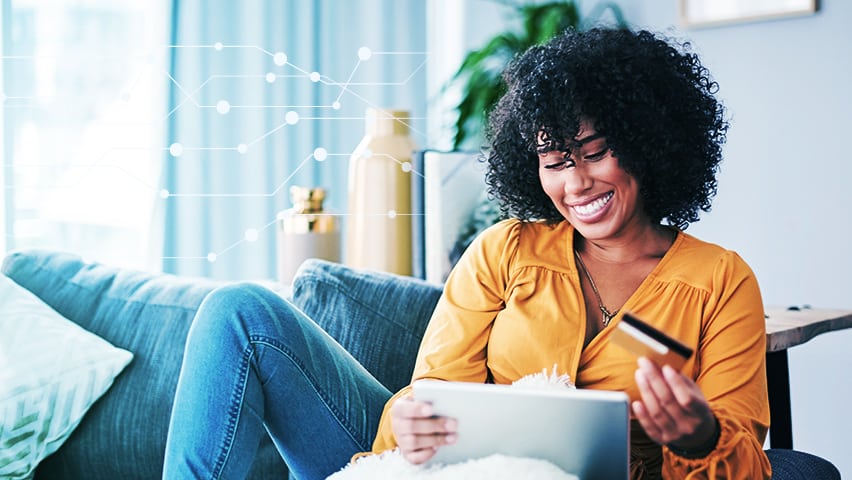 Stats on the impact of BOPIS:
Main Business Reason for Offering Buy Online, Pickup  In Store:
| | |
| --- | --- |
| Reason | Percentage |
| Gain an edge against Amazon | 12.4% |
| Keep up with competitors | 31.6% |
| Cater to millennial | 15.6% |
| Attract shoppers who make additional purchases | 37.6% |
| Other | 2.8% |
Table source: https://www.invespcro.com/blog/buy-online-pick-up-in-store-bopis/
Options for pickup in store
On your website, you can provide several options to the customer for a pick-up-in-store while they are placing the order.
Here's how we displayed Fruitful Yield's pick-up-in-store in their checkout page:

An example of BOPIS in action: A customer picking her product up from her car after ordering online, and another customer picking his product up in-store: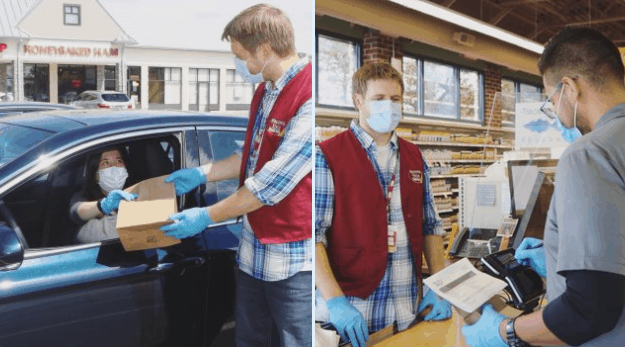 A) In-store pickup:

The customers can walk into the store and collect their order from the store where they have placed their order. It gives them an option to view their product before taking it to their home.
B) Curbside pickup:
Most of the customers do not wish to get out of the car, especially in the current covid-19 situation. It also saves the customer time and offers a quick way for them to receive their order.
C) Automatic collection points:
If the website only allows online shopping, without any retail shops, there are lockers like Amazon Locker or City Pack postal service where products can be shipped for customers to pickup. Often these are located in highly trafficked places like convenience stores, grocery stores, malls and apartment buildings. The lockers have a finite amount of space, so product size or order size may impact your ability to leverage this option.

How to execute BOPIS
A) Integration with in-store inventory / point-of-sale
There are several items to consider when it comes to integrating the in-store inventory with the online inventory:
Retailers need to advertise their stores and on their website that their customers have the option to order online, and pick up their items in-store.
Pick-in-store involves a lot of layers — getting them right is critical in rolling out a seamless process. Utilizing a good business solution partner with experience with pick-in-store implementation can make a big difference in how successful BOPIS is for your site.
Some products might be available only in-store and not online. Those in-store products can be marked with a special label for the customers to identify on the product detail page. A filter can also be used to allow customers to only see items that are available for pick-up.
Here are a few products which are available only in the Fruitful Yield store: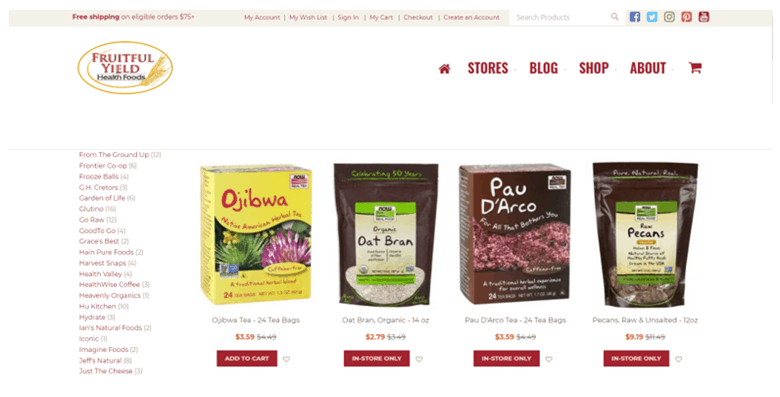 B) Verifying location, time of pickup, and vehicle
Customers need to select the date and time when they will be coming to pick up their order, so it is ready to be collected. Make sure the site prevents customers from entering a pick-up time that doesn't allow your store staff enough time to fulfill the order. Forcing the customer to verify the location they want to pick up can prevent them from driving to the wrong address.
Tip: For curbside pickup, requesting vehicle make and model at time of checkout can makes it even faster and easier for your store associate to deliver the order to the right vehicle.
C) Prepping order

When the customers place their pick-up-in-store order, an invoice pdf is sent to the store automatically. The store also receives a notification in their ordering system register.
Dedicated employees at the stores should be ready to work on the order placed by the customers. They must acknowledge the orders to the customers with their order invoice in mail.
With Liventus and our Magento 2.0 technology, customer orders can be handled with ease. It has many built-in features and works as a system to manage and track the customer orders for both pick-up and online.
The invoice can be printed and kept ready for the customer along with their order. Sometimes the customers might what to change their order before their scheduled pick-up time. They can also do that by contacting the sales team or the store directly through a call.

D) Pickup in store process: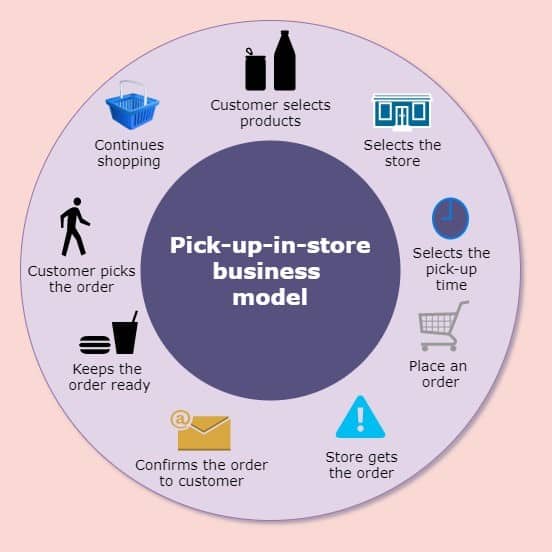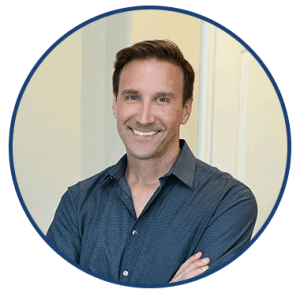 Tim Dolloff was the speaker for this webinar and answered questions asked by the attendees. A little about him, Tim has spent the past 25 years building custom software solutions, 15 of which were focused on the eCommerce industry. Tim founded a development firm in 2010 and sold it to Liventus in 2017. Joining Liventus at that time, Tim's primary focus continues to be eCommerce development. His customers rely on him to be an expert and a problem solver, helping them unlock business potential by leveraging technology solutions. He has worked with clients in the apparel, health foods, jewelry, entertainment equipment, and live theatre (Broadway). He has been implementing websites on the Magento platform since it launched in 2007 (they are now owned by Adobe) but also has experience building completely custom websites and WordPress sites.