Introduction
One of the major reasons that make some customers prefer shopping at a physical brick-and-mortar store over online shopping is the chance to engage with products while making their shopping decisions. A physical store appeals to their senses and they are more likely to frequent your store. In addition, visual perception is extremely crucial, and the way products are displayed and arranged has a direct impact on sales.
Similarly, for businesses who have taken to the digital space and put up an e-commerce site, strategic visual merchandising can be a great advantage. An e-commerce website must be more appealing than its competitors with brick-and-mortar stores. An attractive, welcoming and easily navigable e-commerce store will easily engage customers.
However, the e-commerce store's curse is that it was built on the demand for simplicity and quickness. The average online buyer has little or no patience for anything less.
What is the takeaway? It is your responsibility as an e-commerce store to let customers know that they have arrived at the right shopping store instantly. You then must guide them through the sales funnel as smoothly as possible.
How does one do that? All it takes is a bit of organizational planning in the early phases of your site design/redesign. You will end up being more confident about conversion-driven consumers this way.
So here is how to arrange your e-commerce site to make it functional. We will look at some elements on the eCommerce website and then understand eCommerce categorization.
How to Setup an Ecommerce Website
The first and foremost step to creating an e-commerce marketplace is to plan a draft that outlines what you want on your online store. Here is a quick checklist of how you set up your e-commerce website:
Plan your domain before creating an e-commerce marketplace
Choose the right platform for the e-commerce marketplace
Select a payment gateway
Ensure data security for your e-commerce Marketplace
Order fulfillment processes
As Herculean as the task may sound, creating is one thing and managing an e-commerce marketplace is another. If you still have thoughts on where and how to start, check out our complete guide to building and managing your e-commerce marketplace.
Step by step guide to arranging an e-commerce site to make it functional
Before we go about how to arrange items in an e-commerce site to make it functional, let us first realize its significance.
After years of development, e-commerce can now compete with physical retail outlets -as an entity of its own. Having hefty discounts and promotions will not work if the design is not laid out in an organized manner.
Payment software and services make accepting multiple credit cards and currencies easier, and on-site customization options keep people's attention and encourage creativity. New camera VR technology allows them to "try on" clothes and accessories or see how a chair will look in their room before purchasing it. They might even take a simulated test drive sitting at home. With these additional features comes the necessity to organize, particularly if one's business becomes high-volume.
When someone enters your marketplace, picks the products from organized categories, and is led to checkout, the shopping experience must be designed in a seamless way. Take the example of Amazon. The moment you punch in a few keys, it intuitively suggests a list of things you might be looking for. E-commerce search solutions come to the rescue here.
In another case, if the customer is unsure about what they want to buy – say if they are browsing or 'hanging around,' you still must categorize items on your e-commerce site. Leaving items scattered will only make them lost. They might eventually end up not buying anything at all and leave frustrated.
You could also achieve the best results using intelligent e-commerce site search solutions offered by Liventus. The quick Commerce website search results, user-friendly search, user-friendly filter, merchandizing, personalization, and analytics will allow the end consumer to find your products promptly so that they do not have to hop to another site.
Here is the step-by-step guide on how to organize and arrange an e-commerce site to make it functional
Step 1: Make a strategy
Begin by contemplating how the answers to the following questions affect the information you present before you start to arrange items on your e-commerce site-
What is the most crucial thing to my customers?
How will they know they have arrived at the right place for their shopping needs?
Which items would my consumers be most interested in and how do they get there?
What information must be shown on every page?
What options do my customers have if they get lost?
For example, if you offer plant food and supplies, then you may organize your website by the sort of plant your visitors own (indoor, outdoor, succulents), with subcategories for product types beneath each (fertilizers, pots, seeds, watering equipment, etc). Anyone visiting the site can immediately find out how to filter their search depending on their need.
Step 2: Make a navigation plan
Making careful choices before creating may help give your shop a more planned, cohesive feel. These pointers will give you ideas on how to make a navigation plan for an e-commerce website-
Should the navigation on your e-commerce marketplace be on the top, left, or right of the page?
Are you looking for both – top and left navigation?
Customers who are new to your e-commerce site will most likely begin by browsing the category pages, so make sure they are well-organized.
When selecting a category from a dropdown menu, the products will be filtered and sorted accordingly. What filters and sorting options do you think will benefit your customer best in their shopping journey?
Including a bar that displays the number of products listed on each page, as well as a bar that lists things by price or newest in the shop.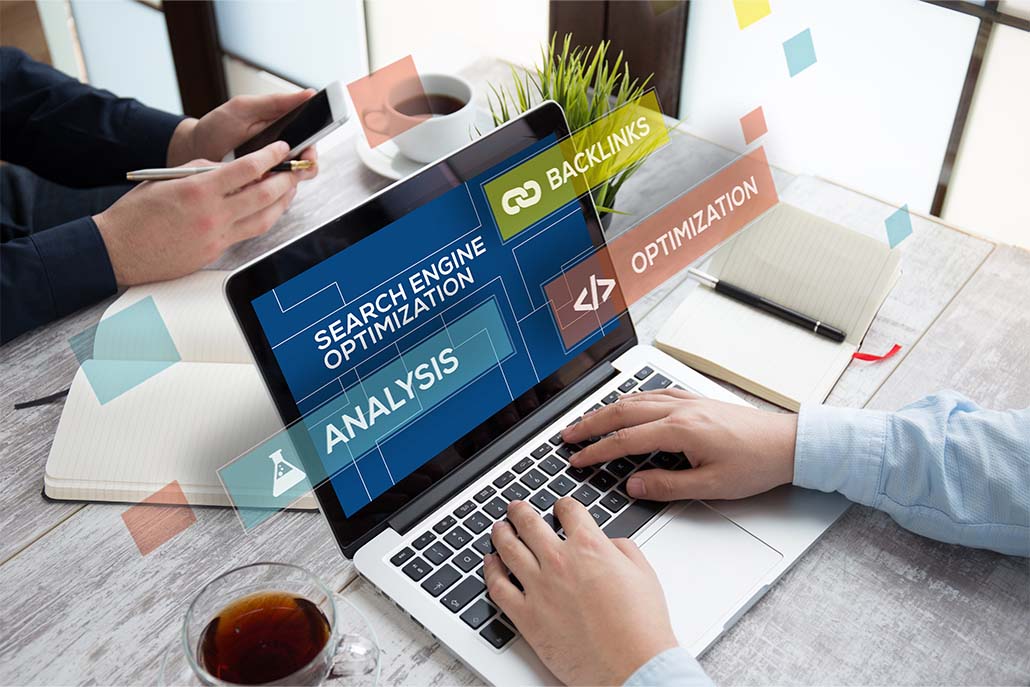 Step 3: Select Elements
How do you organize all those product pages so that visitors can locate what they want? Start off by first including the following elements on your eCommerce site:
Search bar – A search bar dominates the header of certain online businesses with a huge assortment. Look at the dynamic search bars that are becoming increasingly popular to see how vital search is to online retailers. Try looking for something on this site; it is simple and quick, right?
Reviews – Your products and services gain reliability and credibility because of ratings and reviews. You will get loyal consumers and more repeat sales if you get positive evaluations. But what about negative feedback? Use it to improve your product and service by openly showing your support and responding to people's issues about your product.
Related products – Users may utilize related items to identify comparable products they might be interested in. It also allows those items to come on display that the user would not see otherwise, resulting in increased sales.
Product descriptions – If you are selling garments, make sure to provide sizes and a size chart, available colors, fabric details, care instructions, and a product description that uses descriptive rather than technical language.
Sharing – social media can play a big part in your SEO, popularity, and sales, so think twice before just placing social buttons somewhere on your site. Buttons should be implemented on the product pages and on the "thank you" page after the user makes the purchase.
Include a wish list feature – The wish list functionality on an E-commerce website allows people to complete their studies before buying a product. They may also keep items they like for future purchases. Anyone who is avoiding impulse purchases due to financial constraints can now mark the items they wish to return for later. Giving a wish list on your website also provides an opportunity for those items to become future sales. Visitors may come back and buy it if the prices drop. Use it to your advantage to send them an alert about the price drop on their wishlist items.
Contact and support – By producing your contact information, privacy policy, terms, FAQ, shipping, and returns, you can establish trustworthiness and transparency. It should be simple to locate.
Call to action – Add to basket, purchase now, and buy with one click actions must be apparent and appealing.
Checkout process – Design it simple – add steps or progress bars as indications of the buyer's progress. Make forms uniform and intelligible and organize them to seem easier and shorter. A summary and confirmation page acts as a guarantee of a flawless checkout process.
Step 4: Frame Clear Headers and Footers
Items in the eCommerce header may include the company name and logo; dropdown menus for category pages; and more.
Login button for customers Avatar for the shopping basket Search bar
Optional features include a wish list and a dropdown menu for language selection.
Contact information
FAQ information, such as returns and exchanges, order tracking
Terms and conditions
Privacy policy
Social media links (these may be featured in the header or footer)
Link to subscribe to the company newsletter
Step 5: Include Search Options
An on-site search solution will help keep shoppers from exiting your eCommerce site even before they add products to their shopping cart. How?
For one, site search solutions are a strong and simple tool for improving the navigability of your site and assisting customers in finding your products. For instance,
The term 'pen stand' will not give the same search results as that of 'desk organizer.'
'Kleenex' could be used interchangeably with 'tissue, disposable handkerchief'
'Thermos' and 'vacuum flask' must point to the same kind of item.
What can you do to improve site search on your eCommerce platform?
Liventus recognizes that a search bar allows users to get straight to the page they require and is thus a feature that every eCommerce site should have. If your customers are looking for something, your e-commerce site needs to quickly 'guess' the closest option and direct your customers there.
Further, a study revealed that 43% of eCommerce sites witnessed increased conversion rates by including site search optimization which accounts for almost 14% of all revenue.
How can I tell if my site's visitors are utilizing search or navigation?
Depending on the technology used on your online store, reporting is performed. For example, Magento is a site search solution offered by Liventus that shows what phrases customers are searching for and whether they could find what they are looking for.
Google Analytics will also show you how frequently people use site search. However, it is not as detailed but will provide you with some basic statistics. Elastic Search allows you to create a custom synonym that is specific to your brand or company. For example, you can force swap "foozball" with "foosball."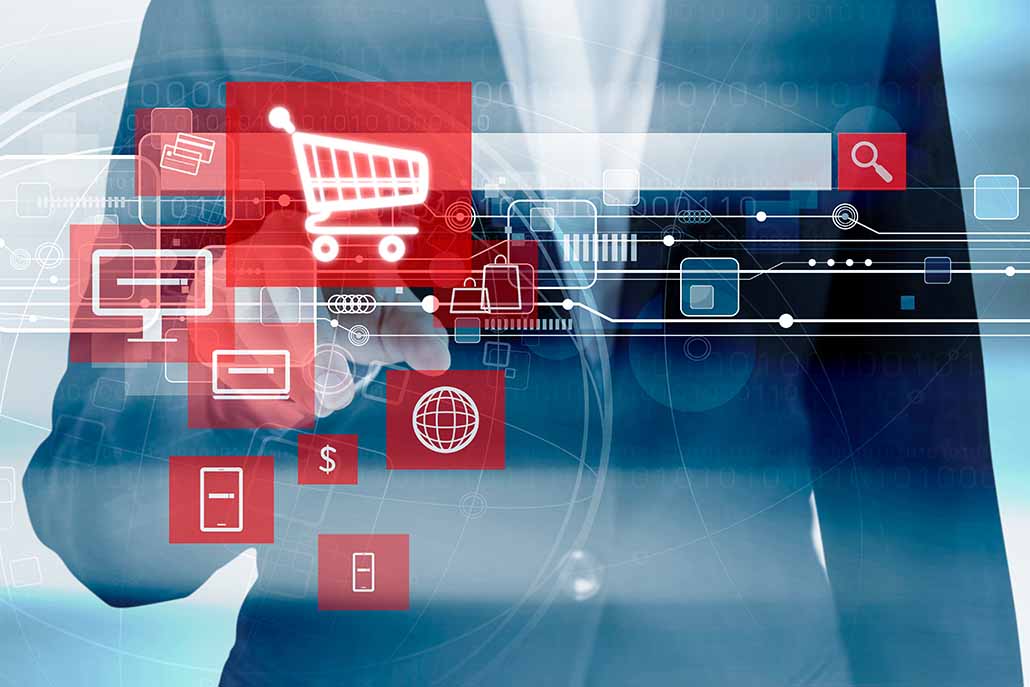 What can I do to improve site search in a simple way?
Use predictive search
Review searches regularly
Add synonyms or alternate content relating to searches that yielded no results.
Weigh search criteria appropriately by laying higher emphasis on the SKU product name before the description
Implement 'filters' to help users narrow their searches
Ensure that the search box is easily accessible on both, mobile and desktop.
One of the most powerful location site search solutions is offered by Liventus. Your website or app can filter, and rank thousands of location search results based on the users' desired trip time and mode of transportation using the Liventus API. Not only does ranking location search results by time exclude difficult-to-reach places, but it also allows your users to compare locations side by side and convert quicker with the site search solution offered by Liventus.
Step 6: Brainstorm the content of your pages.
Your home page should cover the following:
Your product pages should essentially be about-
Product title, a brief product description, high-resolution photos of the product from different angles, price, payment methods (credit cards, PayPal, Venmo, financing, and more), color, and size options.
Shipping details
Add to Cart button (you may alternatively include a Wish List button for consumers who are not ready to buy right now)
Additional product specs
Social network sharing buttons
Related products based on customer's search.
Step 7: Don't Neglect Other Pages
About Us Page
Contact Us Page
FAQs Page
Privacy Policy
Return Policy
Company Blog
Organizing Items in your E-commerce Website
Organizing and categorizing your eCommerce website can help with increasing sales and customer footprint. Here is how product categorization is done for an Ecommerce website below-
Build your category tree: Start with broad categorization and narrow down to more specific ones. to many smaller ones. Product types are usually grouped as nouns in categories and subcategories.
Home > Clothing > Women's Clothing > Bottom Wear> Jeans
Attributes: Each product will relate to qualities that better explain it. These qualities may be used as filters to help users narrow down their choice. Qualities or dimensions such as color, fabric, brand, and size are all attributes to consider.
Values: Each attribute (or facet) will have a set of unique values associated with it, represented as adjectives. This means they cannot stand alone in a phrase and must be used to describe something, such as red clothing. Values for the filter 'Size' might be 8, 10, 12, 14, and so on.
Inventory management for an eCommerce website
When it comes to inventory management for your eCommerce site, follow these guidelines:
Recognize that demand for your items might change over time.
Keep track of how your clients buy items and which ones sell quickly and which do not sell as fast. This can help you predict future demand and determine the items you should avoid stocking in your warehouse.
To keep track of supplies by using inventory management software.
Liventus offers an inventory management technology that allows eCommerce businesses to manage and list items across numerous sales channels. Users may link listings to SKUs automatically to avoid repeat input and optimize efficiency. The inventory management solution offered by Liventus was created with the very goal of making multi-channel inventory management simple.
---