Introduction
As businesses are taking a digital shift, it is essential to have an online presence. To do so, you must create and manage your e-commerce marketplace to ensure your business is around in the long run.
With this, comes the next set of questions– How do I start my e-commerce marketplace? How to sell my products online on an e-commerce website? This article will be your guide to building an e-commerce platform – regardless of the scale of your business. We will also look at how to manage an online marketplace setup. The concept of an e-commerce marketplace had existed since 1995 when eBay and Craigslist were launched. Since its debut, eBay has brought sellers and buyers together in an auction setting.
According to Internet Retailing, marketplace growth will continue at 15% per year in the West and become as large as direct eCommerce by 2025, when it will account for 45-50% of online spending. There are several top online e-commerce marketplaces now, including Amazon, Etsy, Walmart, etc. We understand their success lies in exploiting the power of e-commerce. Speaking of these behemoths, you might wonder how do I build an e-commerce marketplace like Amazon? Let us decode it for you.
What is an e-commerce Marketplace?
An e-commerce marketplace is an online platform that allows a customer to search for, select, and pay for a service or product while also allowing several sellers to set up shop and fill it with stuff to sell or rent.
The business concept focuses on making it easier for buyers and sellers to do business together. It aids in the creation of a linking platform for goods sales and purchases in a single location.
Essentially, an e-commerce marketplace owner such as Amazon is a middleman who has the option of selling or not selling any things at all. Its primary revenue stream is a commission on sales made by other sellers through the site and advertising and sponsored placement.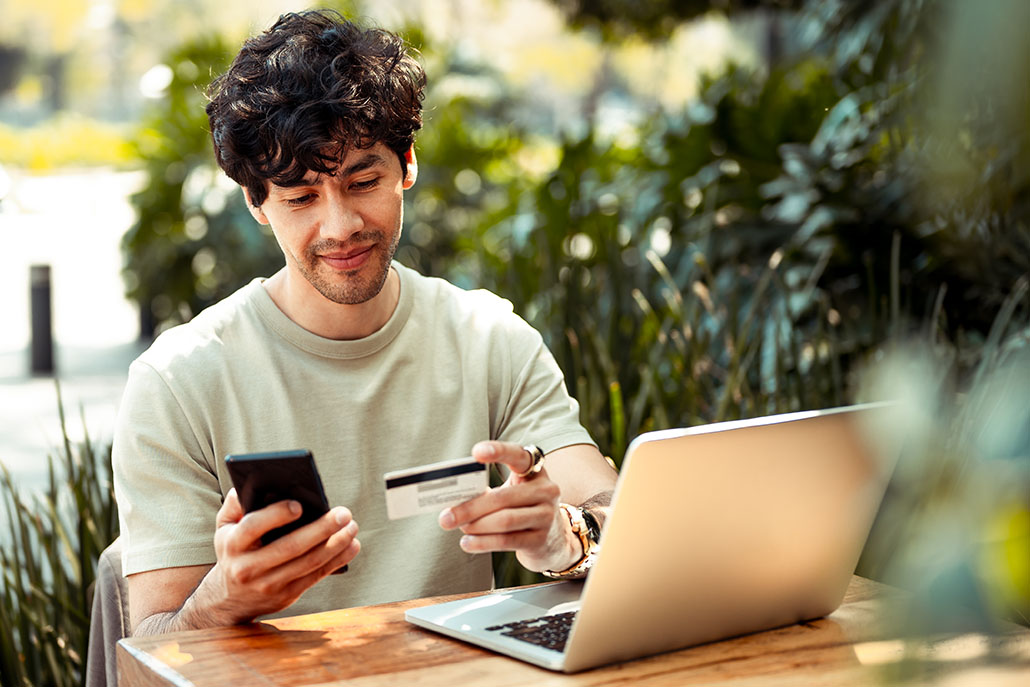 Benefits of Creating and Managing an e-commerce marketplace
The following are the most significant benefits of an e-commerce marketplace and the reasons why many brands sell on them:
It acts as an extra revenue stream.
It lowers marketing expenses.
It enables businesses to expand internationally.
It makes availability, stock levels, and prices transparent.
Customers may easily compare costs on an e-commerce marketplace
It allows your business to operate around the clock.
It builds trust between your company and its consumers.
Customers are more inclined to buy from an online marketplace that offers various products
The online marketplace platform requires businesses to pay a fee or a portion of sales as commission.
Difference between E-commerce Website and E-commerce Marketplace
One must understand the key difference between an e-commerce website and an e-commerce marketplace before we learn how to build an e-commerce marketplace. An eCommerce website sells things from a single vendor to several clients whereas an e-commerce marketplace offers products from multiple merchants on one platform. Based on different aspects, here are the other fundamental differences between the two-
Parties
An e-commerce marketplace has three parties: the marketplace administrator, vendors, and consumers, whereas an eCommerce site only has two: the seller and the buyer.
Inventory
Marketplaces do not necessarily have inventory because they merely act as a platform for sellers to connect with buyers. The main job of the e-commerce marketplace is to behave as an online aggregator – think of it as a huge mall that brings together different brands, products, and customers! An eCommerce website must have inventory to satisfy client demand unless they use drop shipping
Cost and Money
Another obvious question is – How much money can I make by creating my e-commerce marketplace?
E-commerce marketplaces make money by charging vendors and buyers a commission. Some may impose a one-time membership fee or a recurring charge like a subscription broken into installments. The commission earned through an e-commerce marketplace varies depending on the market. Commissions on popular marketplaces like eBay, Amazon, and Etsy typically range from 5to15%. However, the possibilities are galore!
Brand Recognition and Marketing
Selling products on an E-commerce Marketplace utilizes the customer trust and awareness of the marketplace. You can instantly reach a vast audience of prospective buyers if you create an e-commerce marketplace. In the case of an eCommerce site, the seller must invest money and effort in marketing the site, brand, and goods.
Types of E-commerce Marketplace Platforms
E-commerce Marketplaces can be categorized based on different parameters:
1. Based on the subject matter of sales/rental:
This type of eCommerce marketplace is where people can buy and sell items. It brings together all sorts of merchants into a one-stop-shop where customers can not only compare prices but also shop for the latest offers all in one place.
It is often run by an operator that allows third-party merchants to sell alongside the marketplace's regular discounts and offers. An example of a product-based e-commerce marketplace is Amazon.
In a hybrid model, such as Target and eBay, people expect to buy and sell products on the same platform. Another variant of the hybrid model is where customers get the combined convenience of buying from online and offline stores. The customer may place the booking online and walk into a physical store to purchase the product.
Then there's Airbnb – a service-based marketplace that does not sell items as such but helps in the discovery of services like accommodation.
2. Who 2 Whom?
The categorization is based on the target audience.
Business to Business (B2B): Wholesale vendors sell their products or services in bulk to customers on this platform. This form of the marketplace allows sellers to use it on their own comfortable terms.
Business to Customer (B2C): In this model, sellers sell their products and services, not to other businesses but deal directly with customers. They act as one-stop shops for customers to buy goods online. Booking.com is a B2C online travel marketplace that connects hoteliers directly with travelers.
Peer to Peer (P2P): This marketplace model, also called customer-to-customer (C2C) acts as an aggregator for individuals with similar needs to share products and services with each other. Marketplaces like Uber and Airbnb share services in exchange for money.
3. Based on Industry
These marketplaces are based on a certain thematic category. They accommodate vendors and customers who are interested transact products or services that fall under a common area of interest. For eg: Amazon and eBay are into retail, Airbnb and Booking.com are under hospitality, StockX is for fashion and Etsy is an art marketplace.
eCommerce Marketplace Business Model
Since there are several ways to monetize a marketplace, it makes sense to be approachable throughout after the launch of the e-commerce marketplace platform. These are some ways how e-commerce marketplace can earn by connecting sellers and buyers:
Commission
This is a standard model across various platforms. A portion of each successful sale is deducted from the platform's earnings. A percentage might be as little as 5% or as high as 30% off. This company model allows owners to anticipate their profitability if they have established a consistent sales pattern and no notable new rivals on the market.
Subscription
A membership or subscription model works by charging merchants a monthly or annual fee for access to a set of marketplace services. This strategy is best suited to high-volume markets with frequent transactions. The most popular subscription services are Amazon Subscribe & Save (consumer packaged goods), Dollar Shave Club (razors), and Netflix (media).
Fee for listing
Another way to monetize the marketplace is to charge vendors to list on it. Marketplace owners may make money regardless of how well their items perform by charging listing fees.
Listing costs can deter retailers from adding additional goods to their listings. However, marketplace owners may make money regardless of how well their items perform by charging listing fees.
eBay charges sellers to list their items by taking a small portion of the money they earn. Etsy charges $0.20 to list an item.
Sponsorship, advertising, and preferred placement
This business model of e-commerce marketplace is adopted by Amazon, Booking.com, and a slew of other behemoths as the single main income source in their business strategy. It is like Google advertisements, except they're not from Google. Because there are so many products on the platforms, retailers must pay to be listed on the first page of search results. This helps in gaining exposure to high-converting visitors and promotions.
Premium ads, such as those seen on Craigslist, allow sellers to pay for increased visibility and search results.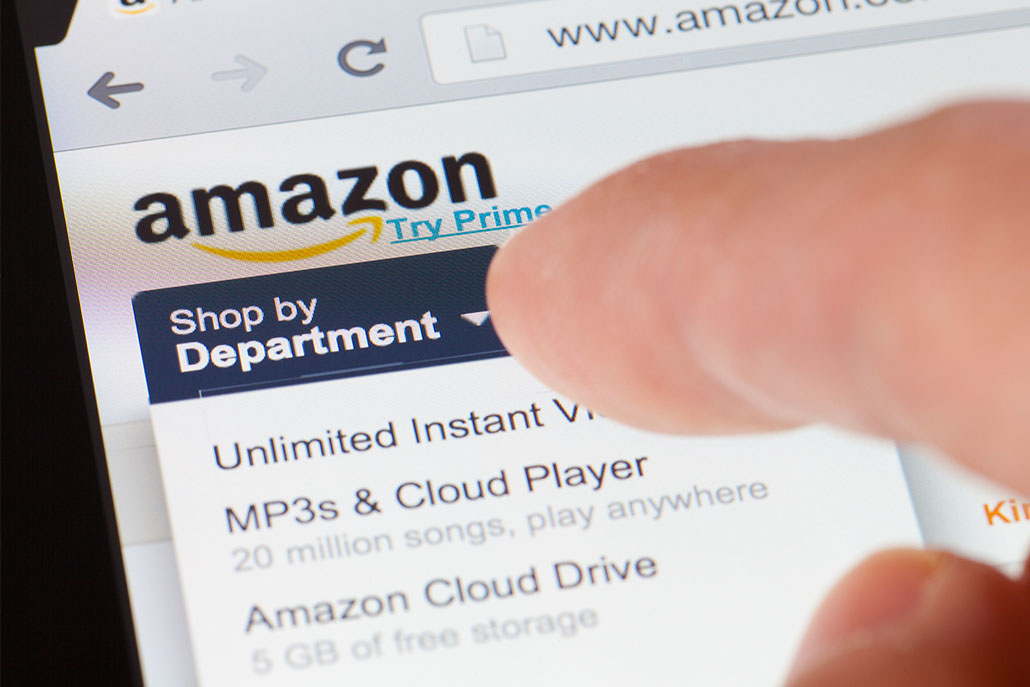 How to start an e-commerce marketplace
Let us walk you through the vital steps to build a marketplace for e-commerce successfully.
Step 1- Plan your domain before creating an e-commerce marketplace
Before you set up your online marketplace, first get a good domain name to take on a good sales volume.
Step 2- Choosing the right platform for the e-commerce marketplace.
This lays the foundation of your new online marketplace. The e-commerce marketplace software allows you, your providers, and buyers to access critical services. It improves the efficiency of your marketplace's operations and helps with tasks like:
Multiple transactions are supported.
Lists an infinite number of products
Provide prompt client assistance.
Manage your merchants' orders.
Promotional marketing tools for your marketplace
Vendors' items are automatically approved.
An examination of your marketplace's vendor growth
To create a marketplace, leading software solutions such as Magento are available. However, it depends on which category of the e-commerce platform you select. If you want a lot of customizations, go with open-source, or go with SAAS if you're short on cash and resources.
There are two types of e-commerce platforms: open-source and SAAS.
Open source:
You may host, update, and upgrade your marketplace using an open-source online marketplace platform. The flexibility of open-source eCommerce marketplace software is essential so that it responds effectively to whatever changes you make. This flexibility also allows greater control over how your marketplace looks, feels, and operates.
Magento (formerly Adobe Commerce) is a PHP-based open-source e-commerce platform. It also makes use of other PHP frameworks like Laminas and Symfony. On a single platform, you can create multi-channel commerce experiences for B2B and B2C clients. The future-proof technology provides you with a commerce platform that is infinitely adaptable, expandable, and scalable, from the catalog to payment to fulfillment.
SAAS (Software as a Service)
SAAS marketplace platforms provide you with a pre-built marketplace. You can create a multi-channel experience for B2B and B2C clients on a single platform by paying a monthly subscription cost. This cost includes all the features you'll need in a marketplace, including security.
Step 3- Selecting a payment gateway
Payment mechanisms are important to cover in this guide on how to create an eCommerce marketplace. Before launching an online marketplace, familiarise yourself with the right payment methods that work well with your eCommerce marketplace.
Stripe, PayPal, and 2Checkout are some of the examples of payment gateways for e-commerce marketplaces.
Integrating a payment gateway to an E-commerce Marketplace
Another massive thought? You'll have to accept several types of payments to manage your e-commerce marketplace to allow flexibility for customers. Almost all payment gateways accept card payments, but if you want to accept non-traditional means of payment, such as digital currencies like Bitcoin, you'll need to be creative. You may integrate the following payment methods:
Payments by prepaid card
E-wallets
Cryptocurrencies
Bank transfers
Mobile payments with cash
Step 4 – Ensure data security for your e-commerce Marketplace
You're putting important information out in the open and making your eCommerce marketplace incredibly exposed to a variety of cyberattacks if it's not protected against cyberattacks.
Using HTTPS makes it far more difficult for hackers to obtain information like login credentials and credit card numbers. With a "white hat" hacker (and, in most cases, the second team of cybersecurity researchers and professionals) to hack into a network in order to find its flaws.
Ensure that your marketplace is Cybersecurity Compliant as customers are entrusting it with extremely sensitive information like addresses, personal information, credit card numbers, and other payment information when they use digital payments.
It is also essential to run data security audits from time to time.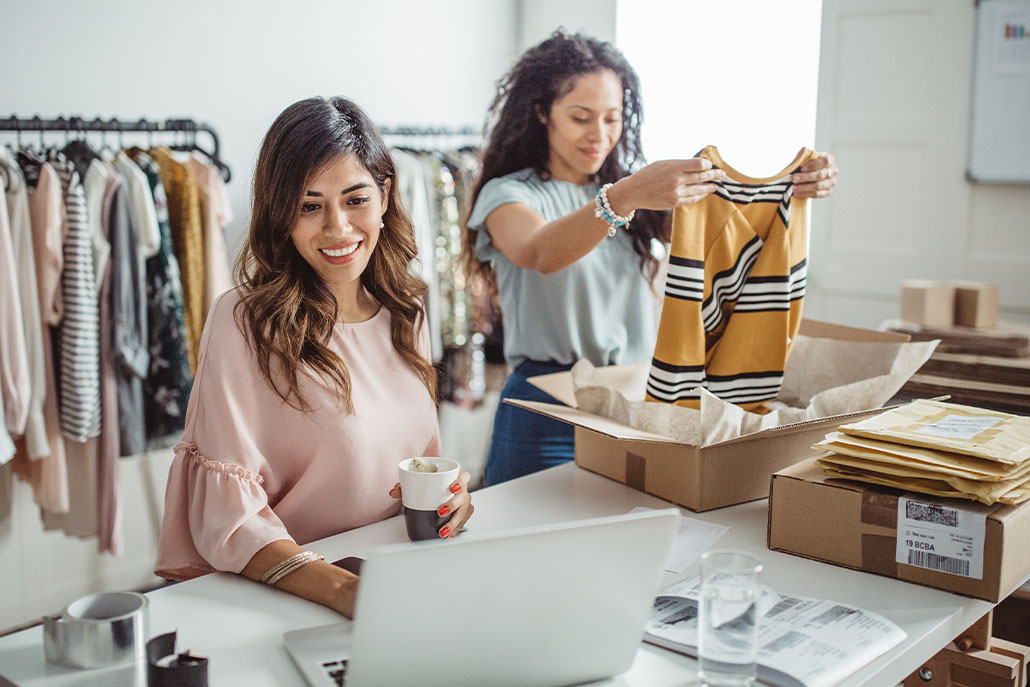 Automation and inventory management
This can help build a better relationship with suppliers. As your business grows, you'll need scalable eCommerce inventory software that consolidates your inventory into a single, centralized place so you can sell with confidence. An e-commerce inventory management solution like Liventus allows you to keep track of all of your goods in one place. Everyone in your warehouse will be able to access a real-time view of inventory stock counts through any Internet-connected device as long as receiving, picking, and stock transfer procedures are continuing.
Step 5- Order fulfillment processes
Businesses feel the pain of offering free delivery. A third of their profits are spent on shipping. That is why they charge consumers a high delivery price. They lose leads this way. Your online marketplace platform comes to the rescue in this situation.
How can you make a significant splash in the order fulfillment industry? You will require the following shipping elements:
Shipping carriers & couriers- Connect shipping operators to your marketplace.
Order management- Order management systems that process orders. It tracks orders with the help of CRM software like Salesforce
Fulfillment – The packaging, labeling, and shipping of items after receiving orders.
Tracking – A tracking system that updates status such as shipped or in-transit.
Returns – A smooth returns process promotes loyal customers.
Customer service – Form a team to provide customer support.
Marketplace shipping integrations
How do you link your marketplace to a delivery service? Liventus offers shipping APIs that allow shipping firms to connect to your marketplace. It links businesses like FedEx and UPS. The marketplace integrations help to avoid mistakes, connect numerous carrier alternatives, and authenticate addresses.
How to manage your e-commerce marketplace
After you have understood how to build your e-commerce marketplace, there's a lot you need to do to optimize things. Here is how to manage an e-commerce marketplace-
Concentrate on inventory management.
Organize your funds and develop your brand.
Make use of online marketing.
How Liventus Can Help in eCommerce Expertise & Building Online Marketplace
When it comes to conversion success, we have the knowledge and experience to turn potential buyers into purchasers. From UI/UX to marketing campaigns to sending the right word to the right person at the right time, we provide consultation and solutions in a range of sectors. From implementation and integrations services to security – we know how to keep sensitive data safe. Payment processing is PCI compliant, and your customers' PIN is fully protected on the online eCommerce marketplace.
---
About the author
Tim Dolloff is Executive Vice President of Client Relations at Liventus. Connect with him on LinkedIn here.