Safety on the internet is hard to achieve. Most people simply don't know what they're dealing with and there are a lot of people who are good at taking advantage of that. Liventus was born out of the need of protecting vital digital information, which is becoming more essential with each passing year.
Awareness in the need for digital security is growing, and teams like ours are getting the recognition we deserve in pioneering this new field. Clutch recognized Liventus as a top B2B company in Illinois for 2020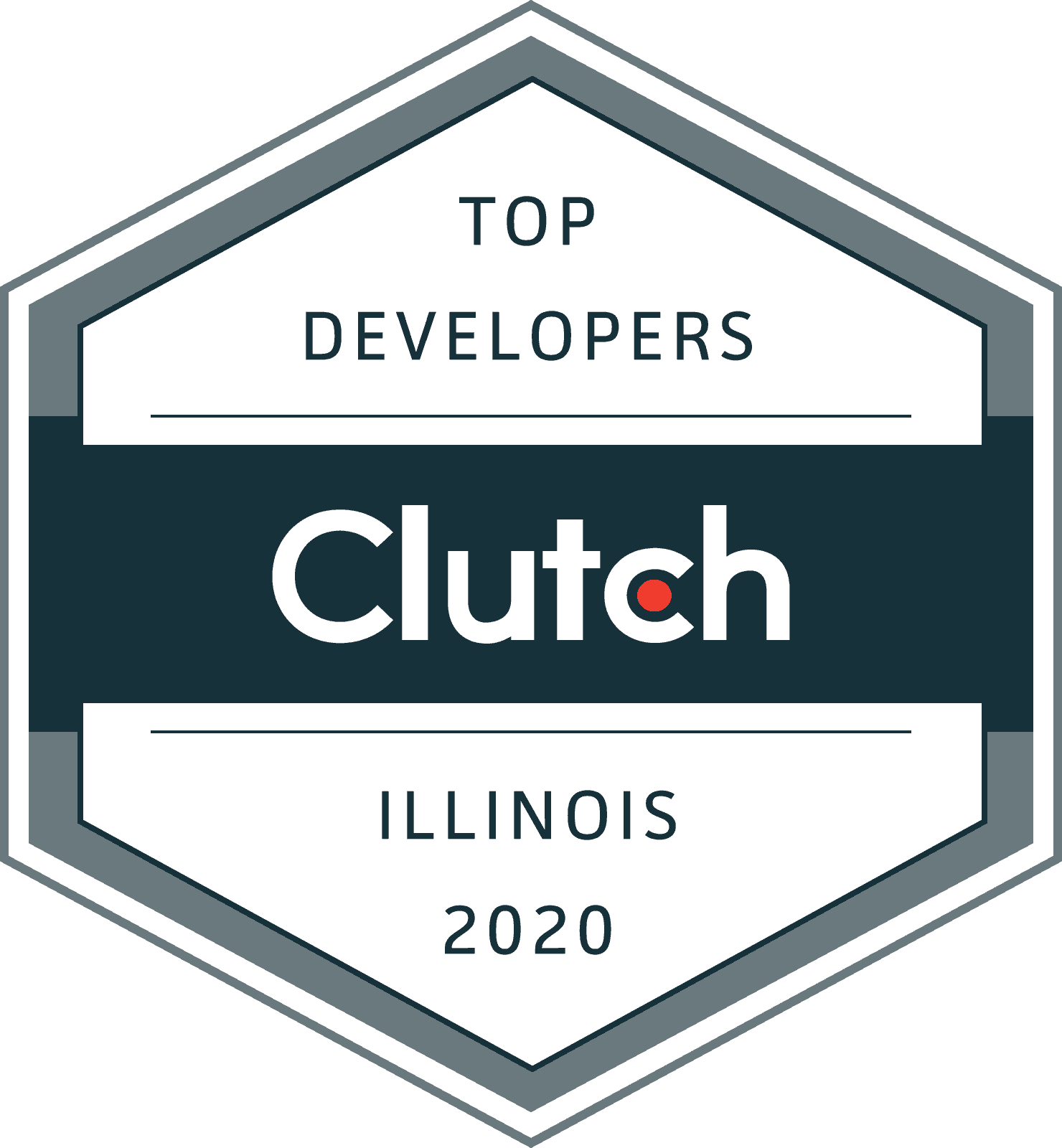 Clutch is a verified reviews platform that specifically caters to B2B companies and gathers information on how businesses interact with each other. Their unique process gives them a birds eye view of which teams are doing better based on the judgement of their peers.
This is why we're ecstatic that not only do our partners think so highly of use, they think highly of us enough to get us an award. Here's what management had to say.
"It's an honor to be recognized by Clutch and ranked as a top B2B company in our industry. It's a reflection of the Liventus teams constant hard work and dedication towards our customer's." – Dan Levin President.
We're of course proud of our team for achieving this important milestone. But. we're also quite thankful to the companies and clients that made this award possible with reviews like this.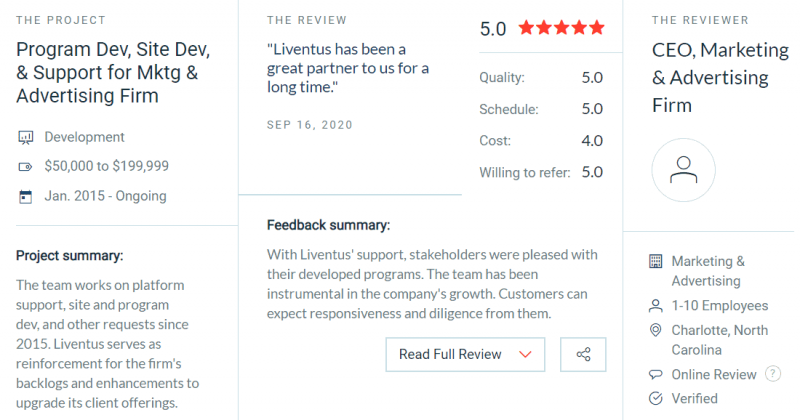 It's more than knowing that we did a good job. The satisfaction we get is from knowing that something we did made a positive difference in another person's life.
If you want to experience that same positive difference, contact us today. Let's work together and start protecting your precious information.