Still thinking you don't need to pay close attention to your eCommerce platform? Consider this: global eCommerce rocketed to $26.7 trillion in sales in 2020, including 72% from mobile devices, fueled by the shelter-in-place culture of the COVID-19 pandemic, according to a UN report. It is expected to jump another $1 trillion by the year 2025 according to Forbes. Anyone who isn't selling online yet looks more and more like a dinosaur. If there was ever a time to get into eCommerce and not look back, it's now.
You have no shortage of choices when it comes to eCommerce platforms. But if you want to create a world-class online store, two big dogs in the marketplace will vie for your attention—Magento 2 and Shopify.
What's the difference? Released as Magento 1 in 2007 and updated to Magento 2 in 2015, Magento is an open-source content management system known for its versatility and ability to be customized.
Launched in 2006, Shopify is a SaaS platform renowned for being beginner-friendly—an easy-to-customize drag-and-drop online store builder, like Wix or WordPress for eCommerce.
Magento 2 is the most popular eCommerce platform in the world, but Shopify has a devoted following. So which one is better? Which one should you go with?
Let's set Magento 2 and Shopify side by side from the standpoints of cost, flexibility, scalability, security, accessibility, ease of use, features, and capabilities in a battle of the eCommerce platforms. Magento 2 vs. Shopify–which is best?
Costs — Startup and Ongoing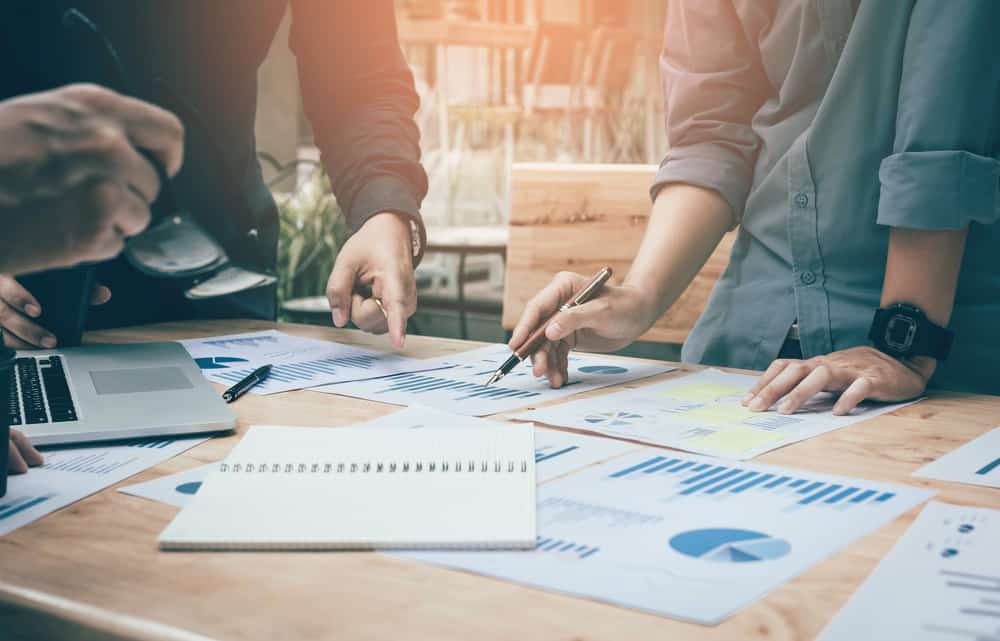 Magento 2
One of the defining features of Magento 2 is that it is open-source, meaning the source code is free. However, this is the community version. Large-volume stores may need to go with Magento Enterprise Edition (EE) or Magento Enterprise Cloud Edition (ECE). These are enterprise-level platforms with hefty annual fees.
Magento EE ranges in price from $22,000-$125,000 per year. Magento ECE ranges in price from $40,000-$195,000 per year. The low end of the price range for both enterprise editions starts at $1,000,000 in sales per year or less and scales up from there.
As high as these fees may seem at first blush, Magento enterprise editions are priced extremely competitively compared to comparable solutions.
Magento ECE is fully hosted, but choosing Magento Community and Magento EE will require you to find third-party hosting. Depending on the traffic and bandwidth, hosting can become expensive.
Magento charges no transaction or processing fees, but it offers no payment API. If you integrate a third-party payment processor, the processor may charge processing fees.
Finally, although Magento 2 is relatively user-friendly out of the box, you may find it wise to hire a developer to customize your Magento 2 online store to meet your needs in terms of design and features.
Shopify
Like many SaaS platforms, Shopify offers tiered pricing with extra features at each ascending tier. The price points include:
Basic Shopify. Shopify's simplest plan charges only $29 per month ($348 per year) and a processing fee of 2.9% plus $0.30 per transaction.
Shopify. Shopify's standard plan costs $79 per month ($948 per year) and a processing fee of 2.6% plus $0.30 per transaction.
Advanced Shopify. Shopify's advanced plan costs $299 per month ($3,588 per year) and a processing fee of 2.4% plus $0.30 per transaction.
Shopify Plus. Shopify's enterprise-level platform charges $2,000 per month ($24,000 per year) and a processing fee of 2.4% plus $0.30 per transaction.
Some things to note—there is no free version of Shopify. Shopify sites are fully hosted, so there's no extra expense there. Shopify's payment API is built in, meaning no third-party payment processor integrations are necessary. However, Shopify does charge transaction fees, and they get higher and higher the lower the tier.
Shopify's design app is renowned for being user-friendly, but if you want a truly professional Shopify design, you may still want to hire a third-party developer or designer proficient in Shopify.
Edge: Magento 2, for the free open-source version and competitive enterprise editions.
Flexibility and Scalability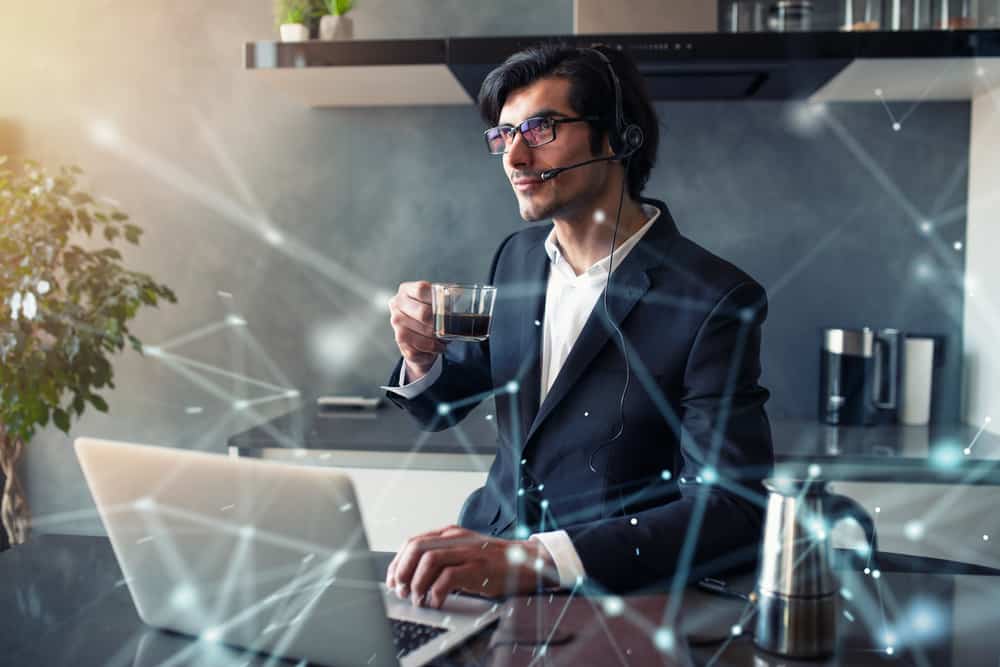 Magento 2
Magento 2 is flexible by design. Through a variety of pre-made extensions and open source code, you can design your Magento 2 store to look like anything and do almost anything.
Magento 2 is mobile-friendly, compatible with social selling, and can be integrated with an in-person POS.
Magento 2 is reasonably scalable, but high enterprise-level annual fees kick in at $1 million in sales.
Shopify
Shopify sacrifices some flexibility in order to be user-friendly. Put simply, Shopify is not as easily customizable because the average user might get overwhelmed by too many choices. Shopify's design app guides them in the right direction, but at the expense of some freedom of choice. However, an experienced Shopify developer can unlock a great deal of customization from Shopify.
Shopify is mobile-friendly, compatible with social selling, and can be integrated with an in-person POS.
Shopify's tiered system makes it easily scalable, with both Standard and Advanced tiers available between the basic plan and the enterprise plan.
Edge: Tie. Magento 2 is more flexible, but Shopify is more scalable.
Security
Magento 2
The developers of Magento 2 have taken the security of the platform very seriously, removing numerous vulnerabilities in the upgrade from Magento 1. However, no software solution is completely secure.
Magento is easy to customize at the code level. When you change the code, you can inadvertently introduce new vulnerabilities into the code. Whether you, your in-house team, or a third-party developer takes the reins on customizing code for your needs, secure software development best practices should be rigorously adhered to.
Other security steps you should take in developing your Magento 2 online store include:
Hosting. Make sure to host your store in a secure hosting environment.
Protocol. Use a safe internet protocol like HTTPS.
Backup. Implement security backup practices.
Vigilance. Test your code and watch for signs of attack.
Shopify
Shopify users have fewer security concerns to consider than Magento 2 users. Since the code is not open-source, the Shopify team has control over their own software security, and they are very serious about maintaining their brand as a safe place to shop.
Shopify scrupulously complies with PCI DSS, the gold standard for secure credit and debit card usage published by the Payment Card Industry Security Standards Council (PCI SSC). They publicize their SSL certificates, maintain a secure hosting environment, and guarantee 99.8% uptime.
Best of all, Shopify pushes automatic security updates, so every store automatically has all security patches.
Edge: Shopify. No platform is completely secure, but Shopify users just don't have to think about security—it's as good as it can be right out of the box and it stays that way.
Accessibility and Ease of Use
Magento 2
Magento 2 is fairly easy to use out of the box, with a variety of themes and presets to get you started. But Magento 2 was designed with flexibility and customization in mind, not user-friendliness. To get the most out of Magento 2, it helps to have the experienced hand of a Magento 2 developer on the wheel.
Customized Magento 2 sites are not accessible by default. If compliance with the Americans with Disabilities Act is mission-critical, make sure to extensively test your site for accessibility.
Shopify
Shopify's popularity is built on its ease of use. Designed to be like WordPress or Wix but for eCommerce, Shopify's drag-and-drop themes make it easy to customize your site within minutes.
But this ease-of-use is a double-edged sword, as evidenced by numerous Shopify stores with ugly colors and product displays. People without a talent for design or experience in building eCom customer journeys might benefit from the help of an experienced designer.
The Shopify platform is designed to be accessible, in compliance with the ADA.
Edge: Shopify, committed to accessibility and ease-of-use.
Features and Capabilities
Magento 2
The open-source version of Magento 2 offers a rich selection of features, including:
Marketing, Promotion, and Conversion Tools, including related products, up-sells, cross-sells, catalog promo pricing, coupons, product bundles, polls, recently-viewed products, newsletter management tools, and more.
Search Engine Optimization, including search-engine-ready URLs, meta-information for products, and auto-generated site maps and search term lists.
Site Management Tools, including customizable design templates, a robust content management system, and an admin panel capable of administering multiple sites.
One-Page Checkout, including guest checkout, multi-address shipping, saved shopping carts, gift notices, and the ability to accept payment by check or money order.
Customer Accounts, including an account dashboard, order status, order history, product reviews, and re-orders.
A Robust Support Community with thousands of sellers and developers contributing to the knowledge base.
This is an incomplete list—the Magento 2 features go on and on, and that's just the free version. Magento EE and ECE add customer segmentation, targeted promotions, dynamic rule-based product relations, persistent shopping, automated email marketing, gift registry, reward points, return management authorization, and much more.
Shopify
Shopify offers escalating features at each pricing tier. Basic Shopify features include:
An Online Store with an easy drag-and-drop store designer app.
24/7 Support for store owners.
Multiple Sales Channels, including social selling and in-person POS.
At the upper tiers, Shopify adds on professional reports, an advanced report builder, international pricing, and USPS Priority Mail Cubic pricing.
Edge: Magento 2. Even the free version is replete with useful features to unlock value from your store.
Conclusion
So which eCommerce platform is best, Magento 2 or Shopify? For the price and the features, we give the slight edge to Magento 2, but many aspiring online sellers will find Shopify compelling for a variety of reasons. In either case, you know that you are getting a world-class eCommerce platform that can work wonders in the hands of the right development and marketing team.