Introduction
A search engine solution that you can integrate into your eCommerce store is referred to as an eCommerce site search. Despite the nature of the search, this solution's goal is to match all visitors' search queries with the appropriate results.
The site search solution, to put it simply, screens eCommerce products according to searches. Today, more than 60% of eCommerce sites rely on customers to search for a product on the site using precise terminology in order to identify the appropriate goods.
An e-commerce website must have a quick and efficient site search to match visitors with the products they are looking for. It is important to select the best site search tool to make sure that it operates at the highest level and effectively converts visitors into paying customers. To help you make an informed decision, we are enlisting and analyzing the top 10 search engine tools in this article.
These top site search solutions of 2022 are analyzed according to their flexibility, reconfigurability, ease of use, and other features.
The importance of a reliable site search
When customers make online purchases, up to 43% of customers open an e-commerce website and instantly utilize the search box.
However, simply adding a search to your website is insufficient. It must be a clever, trustworthy, and quick site search tool that seamlessly connects your potential consumers with their preferred items. Such searches have the potential to boost user experience and improve brand perception in addition to helping you convert more of your visitors.
So, the bottom line is, that to boost your income over the long run, your first objective should be to enhance your conversion rates by enhancing your website experience and product discovery. The easiest place to start with the highest ROI is to invest in a better eCommerce site search solution.
What Role Does Search Play in eCommerce?
An average user of your site has a 2x greater likelihood of making a purchase through a search bar. The competition is only one click away, and hence it is highly recommended to give them the best possible user experience. AI and ML-powered search technology nearly always provide a quick return on investment.
Additionally, it assists you in gathering important information about the interests and habits of your customers so that you may better tailor your eCommerce website's layout and product selection to suit their demands.
Consider including a top site search on your e-commerce website since it will ultimately pay for itself in time and money.
Instant access to information, an increase in sales and engagement, and an understanding of your audience are the roles that site search plays in your eCommerce website.
What features define an effective search?
Top site search solutions will have the following features. You may check for them as a thumb rule:
Full-text searches can be done using a single word, many word forms, or a whole sentence.
Fuzzy search is a method for ensuring that appropriate search results are returned for queries that contain typos and other errors.
Geospatial search locates the user's geolocation automatically.
Faceted search lets you broaden your search by using factors like size, color, and others (search by brand name, vendor, product rating, etc.)
The sorting feature includes a range search (for instance, by a price range, size range, or time ), as well as a filter-assisted search (to include only the desirable parameters).
Near real-time (NRT) indexing takes frequent changes into account (such as constantly changing information, for example, availability in stock, dynamically changing prices, or product description details).
Highlighting: a visible representation of the search terms typed, snippets.
Security: The capacity to spot hazards like faulty links or web server issues and display them on a dashboard.
Scalability: Possibility of expanding the database over time without slowing down searches.
Database searches are viewed as extra sources of data storage.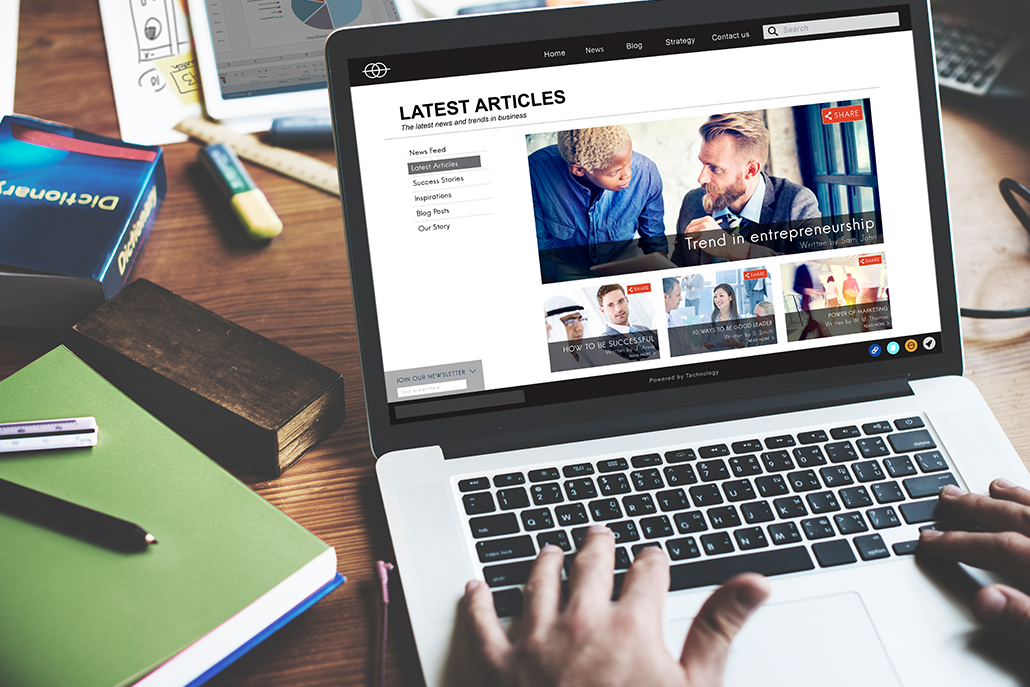 What are the top 10 site search solutions in 2022?
Why are we looking for top site search solutions for 2022 specifically?
The reason lies in the simple fact that users and their demands evolve over time. Something that was relevant 2 years ago, might not be relevant anymore because the way users navigate tends to transform drastically. Hence from time to time, our technology as well as our site search tool needs an upgrade.
In addition to a full-text search for more precise contextual findings, a faceted approach must be in place.
Here is the list and analysis of the top 10 site search solutions in 2022.
1) Search.io
Previously known as Sajari, Search.io is an AI-powered search engine that gives quick and precise search results. This site search tool delivers quick indexing. It utilizes a built-in crawler to keep your information updated in almost real-time rather than depending on sporadic crawls.
You can be assured that specific items will be featured more prominently in the search results to increase their visibility. This is because this tool gives you total control over your search rankings. You may even alter your search results pages so that they have the same aesthetic as the rest of your website.
Search.io provides a user-friendly search interface with typo tolerance, quick results, and dynamic search recommendations. This implies that even when search terms are typed incorrectly, outstanding results are still returned to your website's users that are pertinent to their needs. Visitors may now locate what they're looking for even more quickly thanks to intuitive real-time previews.
2) Amazon CloudSearch
Amazon Web Services offers a quick and affordable alternative to set up site search with its cloud-based search tool. According to changes in your data or query volume, it has auto-scaling capabilities that automatically scale up or down the resources for your domain. You no longer need to do time-consuming manual upgrades thanks to this simplified approach. However, you also have the choice to manage this manually, giving you the opportunity to plan ahead if you expect a spike in search traffic.
All the common search functions, including auto-complete, intelligent text processing, custom indexing, and geographical search, are included with Amazon CloudSearch. Additionally, it speaks 34 different languages, making it a fantastic option for businesses that serve across the world or plan on expanding their footprints globally.
3) ElasticSearch
With the help of the ElasticSearch tool, you can provide your website's users with a robust and smooth search experience. It is quite adjustable, allowing you to order your search results according to many criteria like popularity, search frequency, or recentness. You may even combine these variables to precisely control how visitors to your website view search results.
Since Elasticsearch is designed for human users, it can accommodate errors like typos that people frequently make. This enhances the overall search experience and helps to increase search relevancy. It provides real-time crawling, which instantly recognizes content updates and guarantees that search results are current and pertinent.
You can even gain real-time insights into search activity thanks to built-in analytics dashboards. You can use this information to customize your site search to meet the requirements and usage patterns of your visitors.
The open-source search and analytics engine comes with a high request resolution rate and is one of the most used search engines for eCommerce websites.
It can index regularly changing material in less than one second. It would be especially useful for projects where databases are updated often.
ElasticSearch is used by Uber, Expedia, and other major corporations to handle real-time business analytics aggregation for surge pricing and placement of supply. At peak periods, these businesses can process more than 1,000 queries per second using ElasticSearch.
4) Splunk
Splunk indexes and searches log files that are kept on a system. Through a web-style interface, it continuously tracks, evaluates, and searches machine-generated Big Data.
It offers a variety of advantages and practical features, such as immediate results, the ability to create alerts, graphs, and dashboards, the production of metrics, and the detection of issues to obtain important data. Additionally, Splunk makes it simple to integrate AI into the company's data strategy.
Splunk, however, also has its limits. It is not very user-friendly, particularly for people who are unfamiliar with it. Free documentation is not always sufficient for efficiently using Splunk, hence costly training is frequently required. Debugging and troubleshooting might thus be difficult for those who are less tech-savvy.
5) Solr
A standalone, open-source search engine developed by the Apache Lucene project is a site search tool called Solr. It provides a robust schema definition that enables flexibility in handling various document fields and has a robust API for search plugin development, allowing for the creation of unique search behavior. Stopwords, synonyms, and high-quality faceted search are all provided by Solr and are based on specific queries, pivots, date ranges, numeric ranges, or unique field values.
Elastic Search is faster, while Solr is better suited to databases with static data where rapid changes are not as prevalent. Caches are to blame since even a small change would necessitate re-indexing and refreshing, which is often a time-consuming procedure.
However, websites like Netflix, Reddit, Macy's, and Zappos have successfully employed Solr.
Its powerful matching features and advanced full-text search capabilities enable users to quickly find words, groups of words, joins, and wildcards across a variety of data types. It provides all the necessary search features, including auto-complete, spell-checking, and others, to deliver a seamless search experience.
According to your changing demands, Apache Solr is simple to scale up or down and is designed to manage enormous volumes of traffic. Your material will always be current thanks to the near real-time indexing capabilities, and search results will always be pertinent and up to date. Apache Solr's flexible plug-in architecture makes it simple to add index and query time plug-ins and update any code you like for further in-depth customization.
6) Cludo
Cludo is a powerful yet simple-to-use web search solution. With each search, performance is automatically optimized thanks to its automated search, which quickly learns how users react to search results. By doing this, you may give very relevant search results and move visitors toward conversions. You have access to several helpful features with this web search engine, including intelligent auto-completion, spell checking and bigram matching.
Cludo also offers automatic search analytics, which gives you useful information about what is and isn't functioning.
7) Algolia
A hosted software as a service search engine is Algolia. Including the majority of other search engines, it is simple to use and contains a variety of helpful features like typo correction, search statistics, and facets.
It is frequently contrasted with Elastic Search. Due to cheaper prices and more flexibility, some customers favor Elastic Search over Algolia.
Algolia's API platform for dynamic experiences aids organizations in maximizing search and discovery efficiency while utilizing AI to alleviate the agony of relevance tweaking. On websites and applications, finding the appropriate piece of content has never been easier or quicker.
Its potent fully hosted API provides users with the content they are looking for in milliseconds. Developers may alter the user experience's relevancy and gain knowledge about how people engage with it.
A powerful API called Algolia Recommend enables you to integrate one-of-a-kind product recommendations into any online shopping environment.
8) Microsoft Azure Cognitive Search
Microsoft Azure Cognitive Search, formerly known as Azure Search, offers indexing and querying capabilities for data supplied to Microsoft servers.
This Cognitive Search offers facets, synonyms, geo-search, recommendations, and other features. Both natural language queries and modern query syntaxes are supported. Advanced data protection is available with Azure, which is a highly flexible and configurable solution.
This top site search tool of 2022 is used by eBay, Samsung, Pixar, and Apple iCloud.
The cost for Microsoft Azure Cognitive Search is rather high for smaller businesses, but it is an excellent fit for bigger ones. Azure works best when combined with Microsoft's other technologies. Therefore, Azure might not be the ideal option if you don't want to remain with Microsoft's environment.
By leveraging artificial intelligence, you can enhance the content searchability of your website or application. Indexing data, creating queries, and ensuring that operations run well even when there is a lot of traffic are other advantages of Azure.
The REST API or. NET SDK that hides the complexity of information retrieval exposes the tool's capability.
In addition, Microsoft Azure Cognitive Search offers administrative and content management assistance. Tools for prototyping and querying your indexes are also offered. Finally, Microsoft manages infrastructure and availability because the service is cloud-based.
9) Swiftype
Swiftype is an intuitive site search tool that crawls your website in real-time and configures search for you without requiring any coding. However, it also gives developers the freedom to use an API to obtain more control over the functionality. You may show results across all of your pages with the Swiftype Search Overlay without affecting your website's HTML.
By directing users to the appropriate goods, solutions, and information, our site search engine helps you improve the user experience. Additionally, it goes beyond basic search by giving users the option to narrow down their results using other criteria including content category, date, author, price, or location. Users receive a collection of results that are really relevant and will see exactly what they are looking for.
10) Attraqt
Utilizing your best products and content to get more people to your eCommerce website is possible with the Attraqt platform. To achieve this, 300 continuously expanding retail businesses across the world have already collaborated with this eCommerce search tool, making it easier for customers to find items wherever they are.
With AI-powered search, Attraqt optimizes every second a consumer spends on your eCommerce website, accelerating conversions and clearly illustrating the route to discovery and purchase.
You can make sure that each click is important with the best site search tools like Attraqt. On average, just around 20% of searches on your site return any results. But this will never happen thanks to the AI-powered search and discovery of Attraqt.
In order to free up more time for strategic and value-added work, Attraqt's AI search engine automates repetitive processes, saving you 60% of your time overall.
Closing Thoughts
By now, it is clear about the kind of features to look for when one must implement a site search tool for their website. Besides pricing, it is important to ensure that the tool offers maximum features to reap full benefits. If you need help implementing or simply upgrading your existing site search tool, reach out to the experts at Liventus.
You may use the expertise of Liventus to make this a tactic to increase sales and get more clients.